About Liam Payne
An English singer and songwriter, Liam Payne rose to fame as a member of the boy band "One Direction". His first album "Up All Night" was launched in November 2011, which consists of 13 singles with a total length of 45:12 minutes. The boy band "One Direction" also appeared in the British American 3-D concert film "One Direction: This Is Us" which was released on 29th August 2013 in the UK. He debuts in his first TV show "The X Factor" in 2008 as a contestant. As a youngster he was bullied, so he began taking boxing lessons. He was discovered on "The X Factor" and appeared on the reserve list for the 2012 Olympics as a sprinter. Similarly, on 6th December 2019, his debut album, "LP1" was released. Recently, he has engaged to model girlfriend Maya Henry. In addition, he has also won several awards including BMI London Awards, The Global Special Award, and many others. At the age of twelve, he was first introduced to the world of show business as a member of the Pink Productions Theatre Company, even appearing as Tony Manero from "Saturday Night Fever".
Famous For

Being an English singer and songwriter.
For being a member of the boy band "One Direction".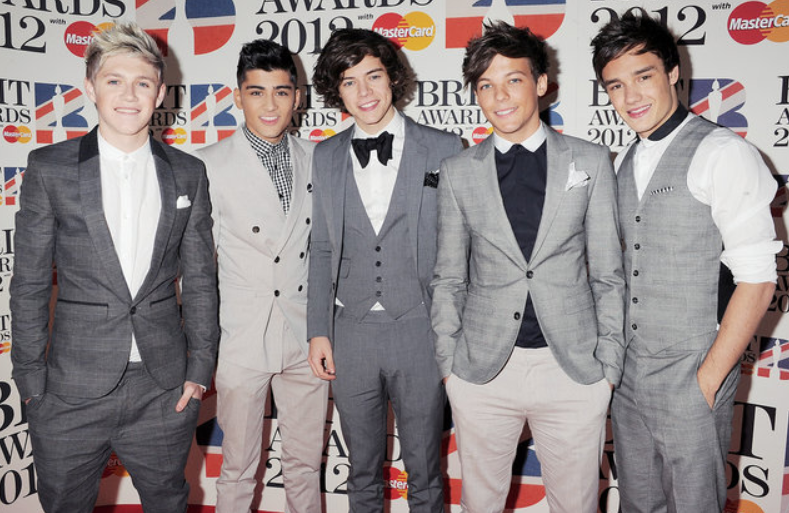 Source: @getheard.today
Early life of Liam Payne

Liam Payne opened his eyes for the first time on 29th August 1993 in Heath Town, England. His full name or real name is "Liam James Payne" and nationality is British. Similarly, he is from Christianity, religion, and British-White ethnicity. His race is white and the star sign is Virgo. He celebrates his birthday on 29th August of every year and he had celebrated his 26th birthday as of 2019. He is the son of Karen (mother), an infant nurse, and Geoff Payne (father), a fitter. He has two older sisters, Nicola and Ruth Payne. He completed 11 GCSEs at St Peter's Collegiate School before moving on to study music technology at Wolverhampton College's Paget Road campus.
Career of Liam Payne

Liam Payne began his singing career at just 14 years old by auditioning for the fifth series of "The X Factor" in 2008 where he was subsequently cut at the Boot Camp stage and in 2010 he returned for the seventh series of the show and sang the Michael Buble version of "Cry Me a River".
Later, "One Direction" was signed to Simon Cowell's Syco Entertainment following "The X Factor" and in February 2011 a book licensed by them, "One Direction: Forever Young" was launched.
Similarly, in September 2011, their debut single, "What Makes You Beautiful" was released, and their next debut album, "Up All Night", was launched in Ireland and the UK of November of that following year which helps to make their debut album reach number one in the United States.
In May 2012, the band launched "Up All Night: The Live Tour", a video album documenting the tour and the following month their first book to be licensed in America, "Dare to Dream: Life as One Direction", was published and topped "The New York Times" Best Seller list.
The lead single from the group's second album, "Live While We're Young", was released in September 2012, and likewise, they launched their second single "Little Things", which become the number one single in the UK.
Similarly, the group launched their second album, "Take Me Home" in November 2012, and it reached number one in over 35 countries.
"One Direction: This Is Us", a 3-D documentary concert film was released in August 2013, accumulating a box office gross of $68.5 million, and the following year their third book "One Direction: Where We Are: Our Band", "Our Story: 100% Official", was released.
In the following year, their third album, "Midnight Memories", was released in November was the best-selling album worldwide in 2013 with 4 million copies sold globally and the group's fourth book, "One Direction: Who We Are: Our Official Autobiography" was released in September 2014.
After that, in October 2014, their second concert film, "One Direction: Where We Are The Concert Film", was released.
In November 2014, the group's fourth album, "Four", was released and became the only group in the 58-year history of the Billboard 200 albums chart to have their first four albums debut at number one.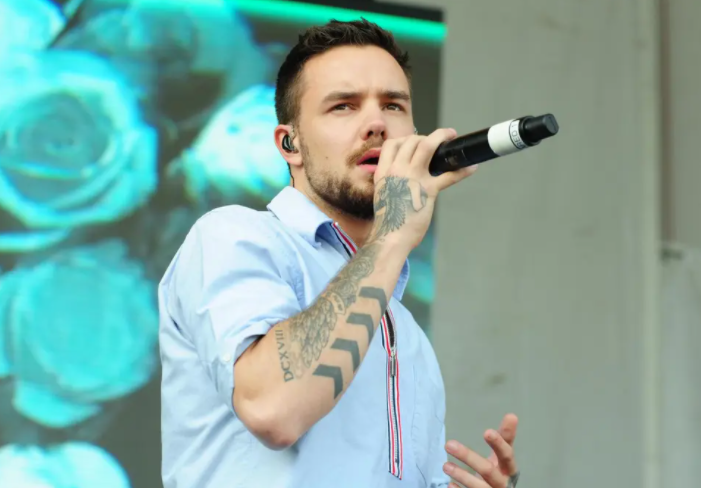 Source: @independent.co.uk
Likewise, the group's fifth album, "Made in the A.M" was launched in November 2015 and the singles, "Drag Me Down" and "Perfect" both debuted at number one in various countries.
He is also credited with writing Cheryl Cole's, "I Won't Break", off her album "Only Human" and Australian band "5 Seconds of Summer" is signed to One Mode Productions Limited, on which Payne serves as one of the directors.
He had collaborated with songwriter Jamie Scott on Irish band Hometown's single "The Night We Met" in 2015 and featured on a track titled "You" by Wiz Khalifa and Juicy J in early 2016.
It was announced that he had signed a recording contract with Republic Records in October 2016 and debut solo single "Strip That Down" which was launched on 19th May 2017.
Furthermore, Payne and Rita Ora released the single "For You" from the soundtrack of the film "Fifty Shades Freed" in January 2018 and performed in front of over 100,000 people during a free concert at Global Village 2018 in Dubai on 30th March 2018.
On 24th August 2018, he released his first extended play, "First Time", which features a collaboration with French Montana of the same name and had also contributed vocals on Jonas Blue's song "Polaroid", along with Lennon Stella, released on 5th October 2018.
On 18th September 2019, he launched the song "Stack It Up", featuring American rapped A Boogie wit da Hoodie, although in October, the album, "LP1", was confirmed for a 6th December 2019 release date.
After that, he collaborated with Alesso and released the song "Midnight" to positive reviews in April 2020 and started a weekly YouTube series in the following month.
He had announced in July, he would be launching "The LP Show," a Livestream series, with "Act 1" being a live-streamed concert.
He had taken part in a charity FIFA 20 tournament to raise more than $10million for charities fighting COVID-19 in June 2020.
Awards and Achievements of Liam Payne
BMI London Awards 2 times (2016), (2018)
Attitude (2015)
The Global Special Award (2018)
Teen Choice Awards (2018)
Personal Life of Liam Payne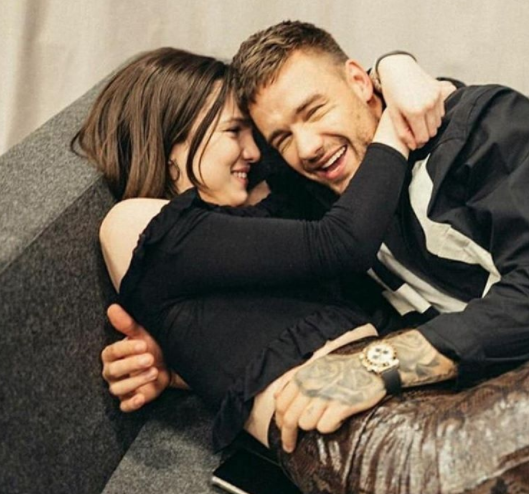 Source: @instagram.com/maya_henry/
Reflecting on Liam Payne's personal life, he is an unmarried guy. But recently he has engaged with the model, his girlfriend Maya Henry. The couple was in a romantic relationship for a very long time. Their relationship status is exceptional and best till now and hopes it will remain in the future too. He was spotted with his model girlfriend Maya Henry in London overnight, with the 20-year-old sporting a flash new diamond. After two years of dating, The Daily Mail has reported that he had apparently spent a massive 3 million pounds (AU$5.45m) on the ring. "Honestly with love, I think you don't really understand it until it gives you that sting. It took a long time for me," he said. "Something really hurt me and it kind of made me appreciate the love and people a lot more, for the longest time, living such an exposed life made dating really hard. I've found someone who's genuinely my best friend, she's just so relaxed about everything, and someone who's completely got your back with everything is just the wildest thing." Furthermore, regarding his sexual orientation, he is straight. He is living a joyful life with his partner. He has also dated Cheryl Cole and they have one son, Bear Grey Payne, but the couple split in 2018.
Everything To Know About Maya Henry
Net Worth of Liam Payne

Liam is one of the successful and famous solo artists in England. He gained fame as a member of the immensely popular British pop boy band "One Direction". He has earned an outstanding amount of money from his career. Moving towards his net worth, it is around $60 million dollars as of 2020. His major source of income is from a singing career. He also earns a handsome amount of salary too, which is around $55 million dollars per year. He is satisfied with his earnings and living a standard life with his partner.
Body Measurement of Liam Payne
Regarding Payne's body measurement, he is a handsome guy with a perfect personality. Famous singer Liam stands at a height of 5 ft 9½ in or 176.5 cm and his body weight is around 73 kg or 161 pounds. He has light brown hair and eyes too. He has wearing plaid, deep voice, and woody from toy story which is his distinctive features. His one kidney is not functional. He had tests done when he was a kid.