About Nina Dobrev
Nikolina Kamenova Dobreva famed as Nina Dobrev is a Canadian actress and model. She rose to prominence after portraying Elena Gilbert and Katherine Pierce on The CW's supernatural drama series "The Vampire Diaries". She made her role in the 2006 Canadian film "Away From Her" as Monica which was her debut movie. Whereas, her debut TV series was "Degrassi: The Next Generation" which is a Canadian teen drama starting from the year 2006 to 2009 where Nina portrayed the role of Mia Jones in 46 episodes. Some of the movies in which she appeared include; The Perks of Being a Wallflower, Let's Be Cops, The Final Girls, XXX: Return of Xander Cage, Flatliners. She was voted no. 44 in FHM Australia's Top 100 Sexiest Women in the World in 2011. She speaks English, French, and Bulgarian. She is nicknamed as Ninche, Ninja, Looch, French Kote, Neens, Dee, Trouble, DoeDoe, Unicorn, Almond.
Recent in the news, Nina Dobrev took a vacation to Mexico with boyfriend Olympic snowboarder Shaun White. She kissed her boyfriend, Shaun White, at the beach in Tulum on holiday this week. Dobrev sported a cute red bikini and white shorts while White matched her in striking red shorts. The 31-year-old showed off her sizzling summer body in a clinging swimsuit as she and her boyfriend splashed around in the sea. She threw her arms around her smoldering boyfriend as he went shirtless at the beach, flaunting his athletic build. She clambered onto Shaun to get a piggyback ride through the waves.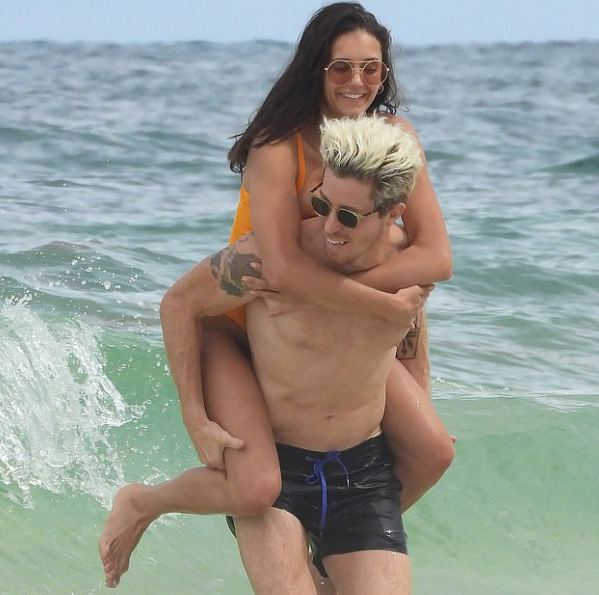 Source: @dailymail.co.uk
Nina Dobrev is famous for being a Canadian actress as well as a model and she is best known for portraying Elena Gilbert and Katherine Pierce in the supernatural drama TV series "The Vampire Diaries" from 2009 onwards.
On 9th January 1989, Nina Dobrev was born in Sofia, Bulgaria. She moved to Canada at age two, where she was raised in Toronto, Ontario. Her born name/full name is Nikolina Kamenova Dobreva. She has been named after her maternal grandmother, Nikolina Constantine. Her nationality is Bulgarian-Canadian. Her ethnicity is Bulgarian-White and her race is White. As of 2020, she celebrated her 31st birthday. She was born to her parents; her father, Kamen Dobrev, is a computer specialist and her mother, Michaela Dobreva (nee Radeva), is an artist. She also has a sibling; an older brother, Aleksandar Dobrev. Her Zodiac sign is Capricorn and her religion is Bulgarian Orthodox. As per her education, she attended J. B. Tyrrell Sr. Public School, Scarborough, Canada. Then, she went to the Wexford Collegiate School for the Arts, Scarborough, Ontario, and Ryerson University, Toronto, majoring in sociology. She left in 2006 to pursue her acting career.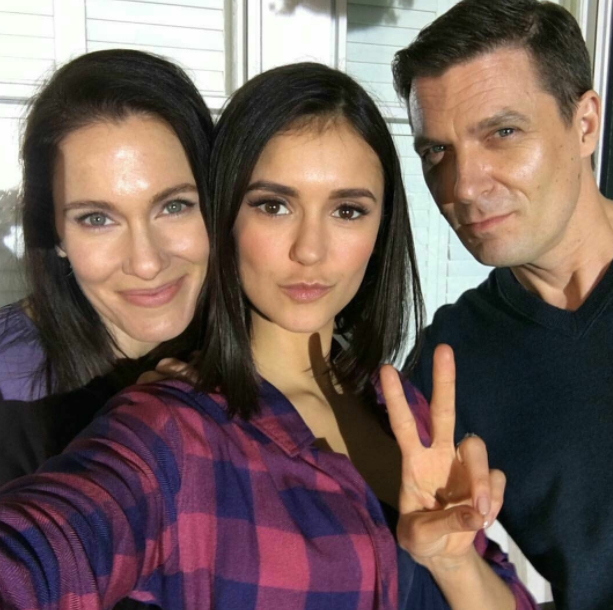 Source: @weheartit
Nina Dobrev is a very hot and sexy lady with an athletic body build. Nina has got an average height of 5 ft 6.5 in or 169 cm. Her balanced bodyweight consists of 59 Kg. Her hair color and eye color, both are black. Her body measurements include 33-23-33 in or 84-58.5-84 cm. She is a yoga fan. She attends yoga classes 3 to 4 times a week.
Nina Dobrev's Acting Career
Initially, Nova began her career by appearing on the teen drama television series "Degrassi: The Next Generation" in the year 2006 where she played a role for three seasons.
Prior to this, she appeared in "Playing House" as Young Frannie McKenzie in 2006.
She also appeared in "Repo! The Genetic Opera" which was released in 2006.
After that, she made her appearance in numerous films and TV shows such as Fugitive Pieces, Away from Her, Never Cry Werewolf, The American Mall, and more.
She also appeared in the music video of "You Got That Light" performed by Wade Allain-Marcus and David Baum in 2007.
After starring in three seasons for Degrassi, she left the drama and star in The CW's supernatural drama series "The Vampire Diaries" as a role of Elena Gilbert where she recurrently played a 500-year-old doppelganger vampire named Katherine Pierce.
She crossed over to The Vampire Diaries spinoff "The Originals", as doppelganger character Tatia, in an episode in 2014.
In April 2015, she announced that she would be leaving The Vampire Diaries after portraying Elena for six seasons via Instagram account.
Later, It was announced that she would return as Elena and Katherine in "The Vampire Diaries" series finale in January 2017.
She also had a minor role in the erotic thriller "Chloe" which was released on 26th March 2010.
She also had a small role in the 2011 film "The Roommate".
Moreover, she was cast as Candace Kelmeckis in the film adaptation of "The Perks of Being a Wallflower".
After that, she starred in the 20th Century Fox comedy "Let's Be Cops" in August 2014.
In 2015, she appeared in the horror-comedy film "The Final Girls" and after a year, she was cast in the film "Arrivals", the film was later retitled "Departures", and was scheduled to go into production in April 2017.
In 2017, she made her role in the romantic comedy "Crash Pad".
After then, she co-starred as weapons specialist Becky Claridge in the action film sequel "XXX: Return of Xander Cage" in 2017 and also co-starred as Marlo in the film remake "Flatliners".
She was cast in the role of Clem in the comedy "Fam" in March 2018.
Furthermore, she starred as Chloe in the Roger Avary thriller "Lucky Day", released in 2019.
Most recently, she joined the cast of the film "Run This Town" which was released in 2020 of March.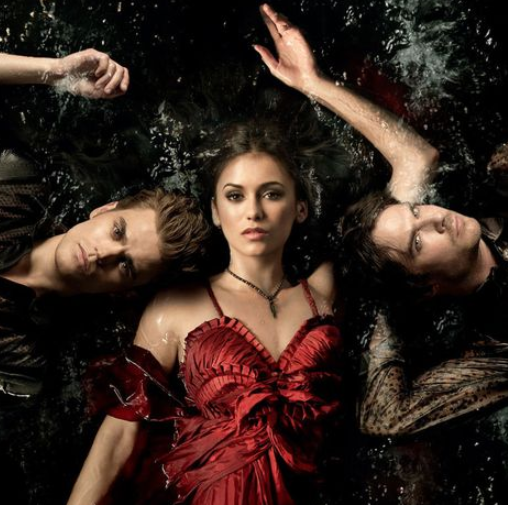 Source: @digitalspy
Nіnа Dоbrеv's Awards and Achievements
Nіnа Dоbrеv is an award-winning actress. She won Teen Choce Awards and Young Hollywood Awards for the TV series "The Vampire Diaries" in 2010. Іn 2012, Nіnа Dоbrеv wоn thе Ѕаn Dіеgо Fіlm Сrіtісѕ Ѕосіеtу Аwаrdѕ. Ѕhе hаѕ wоn еіght Тееn Сhоісе Аwаrdѕ оut оf 11 nоmіnаtіоnѕ. Ѕhе іѕ аlѕо thе wіnnеr оf thrее Yоung Ноllуwооd Аwаrdѕ оut оf fоur nоmіnаtіоnѕ. Іn the year 2014, ѕhе wоn thе mtvU Fаndоm Аwаrdѕ fоr hеr rоlе іn "Тhе Vаmріrе Dіаrіеѕ." Ѕhе hаѕ wоn twо Реорlе'ѕ Сhоісе Аwаrdѕ оut оf fіvе nоmіnаtіоnѕ. Recently in 2019, she won Teen Choice Awards in the catagory of Choice TV Actress Comedy for the movie "Fam".
Nina Dobrev is DATING Shaun White
Nina Dobrev is not married yet and she is still to get married. At present, she is in a relationship. She is dating her boyfriend, Shaun White who is an American professional snowboarder, skateboarder, and musician. Recently, the couple is enjoying a day at the beach. She spent Saturday afternoon (August 22) hanging out at the beach with boyfriend Shaun White and a few of their friends while on vacation in Tulum, Mexico. Nina sported a red bikini while the 33-year-old Olympic snowboarder matched in a red bathing suit for their day at the beach. The cute couple has been dating for a few months now after first sparking romance rumors back in March. As of now, the duo is enjoying their life a lot without any disturbances. She is balancing her personal life as well as her professional career. Her sexual orientation is straight.
Previously, the American model and actor Ian Somerhalder dated Nina from March 2010 until April 2013. They first met on the set of popular TV series "The Vampire Diaries" and their romance extended off the set as well. After that, she dated an American dancer, Derek Hough from August 2013 till November 2013 only for three months. Later, Australian actor Liam Hemsworth was rumored to have a fling with Nina in February 2014 as they were spotted together in a Corner Tavern bar and as per an eyewitness, they enjoyed their time together by having drinks with a couple of other pals. Liam also gave Nina a good night kiss on the lips. After then, she was rumored to be dating actor Orlando Bloom in 2014. Again, in April 2017, their names were connected as the love birds were seen hanging out together. She met Whiplash (2014) star Austin Stowell via Selena Gomez and started dating him on 30th April 2015. The relationship went until February 2016. She was rumored to be dating American actor, and writer Glen Powell since January 2017.
Moreover, Nina is also an enthusiastic volunteer. She uses her reputation to support many charitable causes, including Puma's 2011 non-profit "Project Pink" which supports numerous breast cancer charities and the "Hunger Bites" organization that is dedicated to reducing hunger in 27 districts across Pennsylvania. She has also involved with the WE movement, a Canadian-based charity that empowers youth to be agents of change. Similarly, she took part in a Me to We volunteer trip to Kenya to help build a school. She has been involved with include communities in Schools, school supplies, Elton John AIDS Foundation, and "Rape Foundation" which gives comprehensive care to rape victims and sexually abused children. She enjoys playing rock band and likes water sports such as wakeboarding, surfing, swimming, and scuba diving. She has 2 pets-1 dogs named Maverick and 1 cat, named, Miss Linx. She enjoys making jewelry and is planning to open her own jewelry line in the near future.
Nina Dobrev's Net Worth and Salary
Nina Dobrev is a successful actress and model. She is considered one of the most popular actresses in the world. She has reached a great height in her career through appearing in many movies and TV shows. She began her career from a very young age, and her major role came by appearing in 'Degrassi: The Next Generation.' As of 2020, the net worth of Nina is estimated to have $10 Million. Her films have grossed millions at the box office. Working for the series "The Vampire Diaries", she was earning a salary of $40,000 per episode. Moreover, she has also appeared in America's Dairy Producers "Got milk?" campaign alongside her mom. Her primary source of wealth comes from acting career whereas she is also making a good amount of money from modeling career and endorsement deals. She is satisfied with her earnings at present. She is living a lavish lifestyle.