About Nora Forster
Born in 1941 in Germany, Nora Forster is a German publishing heiress who is better known as the wife of Sex Pistols legend, John Lydon. During her early career, Nora was involved in promoting major music groups in her native Germany. She later moved to London, England, where she worked as a promoter in the London music scene. It was there where she met her future husband, Lydon. She was introduced to a punk band, Sex Pistols in the mid-1970s by a producer Chris Spedding. And Lydon was the lead singer of Sex Pistols at the time. At some point, they started dating Sex Pistols lead singer John Lydon. They eventually got married and are now married for 30 years.
Nora was born to publication heiress in Germany. She was born in 1941 under the birth sign, Sagittarius. She belongs to white ethnicity. Her father was an editor of the German magazine Der Spiegel.
Forster's husband, Lydon revealed in 2018 that Forster has been diagnosed with mid-stage Alzheimer's disease. Lydon revealed in June 2020 that the condition of his wife, Nora's has been deteriorating and he has now become her full-time caregiver. They don't have children. Nora had a daughter, Ari Up from her previous relationship. Ari Up died in 2010.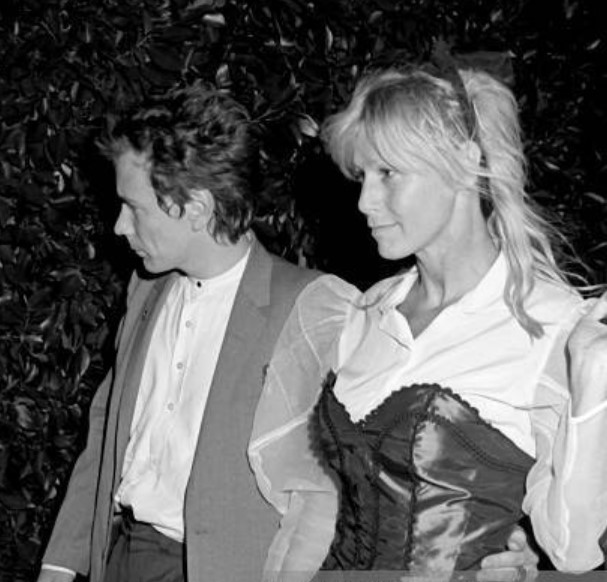 Source: @gettyimages
John Lydon's Wife
Nora Forster has been married to Sex Pistols legend, John Lydon for 30 years. She is around 15 years older than her husband Lydon. Despite the age difference, they found love for each other and eventually got married in 1979.
The couple has been living in Venice, California since the early 1980s. They also have a residence in London.
She had a daughter Ari Up from her previous relationship with Frank Forster, a German schlager singer. She was born on 17 January 1962. She was the lead singer of the post-punk band The Slits. Ari Up died on 20 October 2010. Following Ari Up's death, John and Lydon took the legal guardianship of her twin teenaged boys, Pablo and Pedro. John and Lydon also became legal guardians of Ari's third child, Wilton.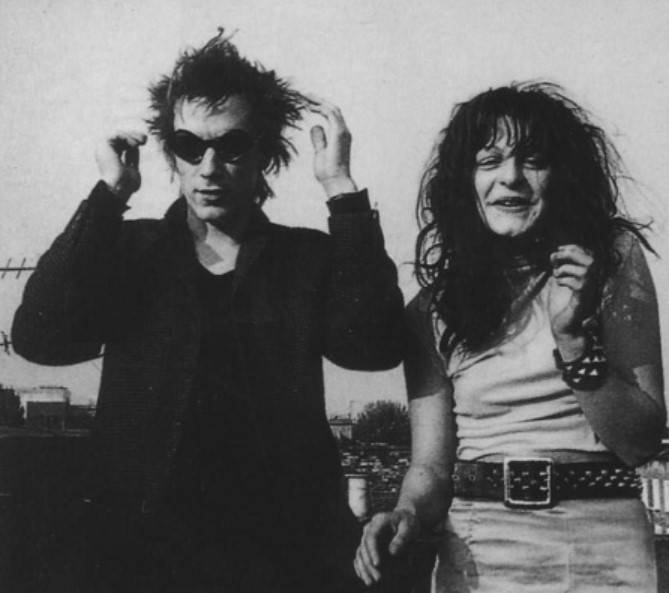 Source: @pinterest
Lydon revealed in an October 2018 interview with New York's classic rock radio station Q104.3 that his wife Forster has mid-stages of Alzheimer's Disease. Lydon has been on Nora's side all the time. He stated, "I can't think of a better woman on God's earth than Nora. If we ceased to function as a couple tomorrow there would be no one else. Not ever. I mean it."
Lydon stated in June 2020 that his wife, Nora's condition has been deteriorating and he has become a full-time carer of his wife.

He stated, "I am her full-time carer and I won't let anyone mess up with her. For me the real person is still there. That person I love is still there every minute of everyday and that is my life. It's unfortunate that she fogets things, well, don't we all? I suppose her condition is one of like a permanent hangover for her. It gets worse and worse, bits of the brain store less and less memory and then suddenly some bits completely vanish".
Nora Forster Net Worth?
Born as German publishing heiress, Forster certainly might have inherited a fortune from her parents. Besides the family fortune, she worked as a media executive throughout her career. No information about her wealth is available. However, the couple surely has quite a fortune.