About Mohamed Hadid
A Jordanian-American, Mohamed Hadid is a real estate developer of Palestinian origin who is mainly known for developing and building luxury hotels and mansions, especially in the Bel Air neighborhood of the city of Los Angeles and Beverly Hills in Los Angeles County, California. He is also recognized for his appearances on "The Real Housewives of Beverly Hills" as the ex-husband of Housewives star Yolanda Foster. He has also made appearances on the "Shahs of Sunset". He worked as a real estate developer, particularly for the Ritz Carlton hotels. He made his theatrical film debut as a businessman in the musical drama film "Ripple Effect" in 2008 and made his first TV show appearance as himself on the reality show "The Real Housewives of Beverly Hills" in 2010. In recent news, Hadid claims he's too broke to demolish his $50 Million Mega-Mansion.
Famous For

Being a real estate developer of Palestinian origin.
For developing and building luxury hotels and mansions, especially in the Bel Air neighborhood of the city of Los Angeles and Beverly Hills in Los Angeles County, California.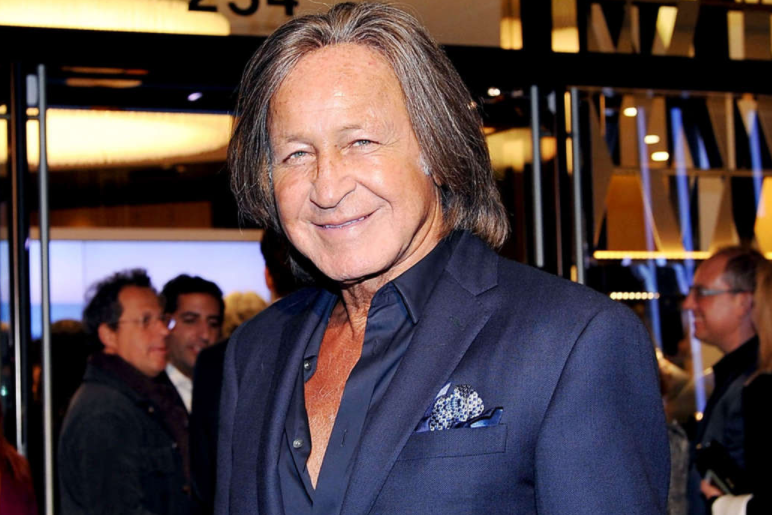 Source: @celebrityinsider.org
Early Life of Mohamed Hadid

On 6th November 1948, Mohamed Hadid took birth with the real name or full name of Mohamed Anwar Hadid in Nazareth (now Israel). He holds a Jordanian-American nationality and Arab ethnicity. Analogously, he is from the Muslim religion. He does not consider himself a devout Muslim but has never drunk alcohol, although he does have a 5,000-bottle wine cellar, including some from his own Beverly Hills winery. Scorpio is his star sign and white is his race. He happily celebrates his birthday on 6th November of every year and he had celebrated his 71st birthday as of 2019. He is the son of Anwar Hadid (c. 1908 - 1979) and his wife Khairiah. He has two brothers and five sisters (siblings). He went to North Carolina State University and also attended the Massachusetts Institute of Technology.
Career of Mohamed Hadid

Mohamed Hadid commenced his real estate career by restoring and reselling classic cars in the Georgetown neighborhood of Washington, D.C. as well as opened a nightclub on an island, and with the profits, he kicks off developing real estate back in the United States.
He faced at least 30 lawsuits from creditors and banks claiming he had not fulfilled various financial obligations in late 1980 and paid $150 million for the Ritz-Carlton hotels in Washington and New York.
Hadid closed his local office, lost his McLean home to foreclosure, and left the Washington area after a settlement was reached in a lawsuit by Riggs Bank against Columbia First Bank Chairman Melvin Lenkin, a Hadid partner in a Washington, D.C.
After then, he developed Le Belvedere, a mansion in Bel Air, Los Angeles, that sold for $50 million in 2010 as well as developed The Crescent Palace, a 48,000-square-foot home on an acre plot next door to the Beverly Hills Hotel, which he listed for sale at $58 million in 2012.
Nancy Walton Laurie, an heiress to the Walmart fortune and a Bel Air resident, filed a lawsuit through her company, LW Partnership, against Hadid though the Los Angeles city council also voted to pursue criminal charges over a claim that Hadid violated local zoning laws in December 2015.
Then, he was sentenced to 200 hours of community service, summoned to return $14,191 to the City of Los Angeles in damages, and fined $3,000 in July 2017 as well as was given a three-year probation period to ensure the property would comply with existing regulations, or he would face a 180-day jail sentence.
Furthermore, as a piece of fresh news, Hadid Claims He's Too Broke to Demolish His $50 Million Mega-Mansion.
According to documents obtained by the Daily Mail, Hadid claims he has no funds and will face serious financial distress if he loses $60 million on the lavish property, a large portion of which he pleaded no contest to three criminal charges involving illegal construction. But according to lawyers for the neighbors currently suing Hadid for cash damages for the years-long nightmare they say he's put them through, Hadid's claims are blatantly and intentionally deficient. They also accused him of concealing his finances to avoid being called to task.
Athletic career

Mohamed Hadid competed in the demonstration sport of speed skiing at the 1992 Winter Olympics, representing Jordan at the age of 43 and was the only member of the Jordanian delegation, and remains the only person to have represented Jordan in the Winter Olympics.
Television Career

Mohamed was seen as the ex-husband of Yolanda Hadid on the TV show "The Real Housewives of Beverly Hills" whereas he also starred on television series "Shahs of Sunset" and Second Wives Club on E! with his fiancee Shiva Safai in 2017.
Personal Life of Mohamed Hadid

Reflecting on Mohamed Hadid's personal life, he is a married guy. He was first married to Mary Butler, with whom he had two daughters, Alana Hadid and Marielle Hadid. But ended their marriage in 1992. After that, he was married to the Dutch model Yolanda Hadid, nee Van den Herik though the couple's relationship was not long last they divorce in 2000. They had three children, who all became models: Gigi, Bella, and Anwar. Then, he was engaged to Shiva Safai, a model and businesswoman in 2014 whereas Hadid and Safai had split, and she was now in a relationship with Niels Houweling. The couple is said to have separated a year ago but Shiva only confirmed the split last week when she went Instagram official with her new boyfriend, Niels Houweling. As of now, Mohamed is living a single life and has his job to keep him engaged after all. Furthermore, talking about his sexual orientation, he is straight.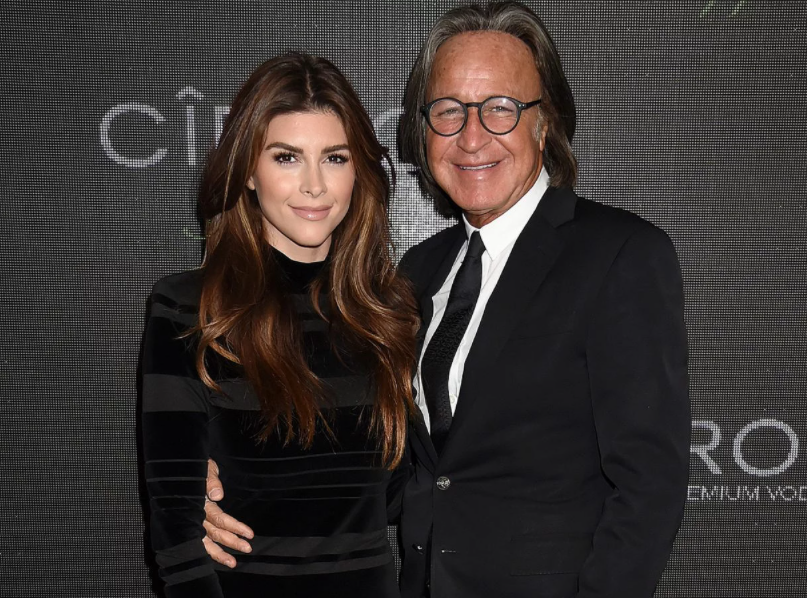 Source: @people
Net Worth of Mohamed Hadid

Moving towards Mohamed Hadid's net worth, his worth is around $8 million as of 2020 though he also earns a handsome amount of salary too which is also in millions of dollars per year. He is a real estate developer who was once one of the richest CEO's. He has sold several mansions and building from where he has earned a fine amount of money. In addition, his main source of income is from a real estate developer career and he is happy and satisfied with his profession. He is in love with luxurious cars and houses as he possesses BMW, Porsche, and many houses where he throws lavish parties. He has endorsed "Messika Paris" and "Maybelline New York" through his Instagram account. In the 80s, his large sum of money came from the SAAR Foundation, which is a Herndon-based foundation with Saudi roots and the foundation was also a 50-50 partner in several of Hadid's ventures.
Body Measurement of Mohamed Hadid

Mohamed Hadid has unarguably accomplished a decent height career-wise. He's got unconventional good looks and raw appeal about him. 5 ft 10 in or 178 cm tall Mohamed even at the age of seventy one one looks amazingly fit and handsome. He has maintained his shape over the years with regular exercise it seems. Perfect real estate developer, Hadid has dark brown hair and blue eyes though his body build type is average, and body weight is around 70 kg or 154 lbs. Blessed with great height and physique, he still carries the aura to rock the shirtless avatar. He has made some loyal fans and admirers over the years.