Pedro Gomez Biography
Pedro Gomez, an American sports journalist worked as a reporter for ESPN from 2003 to 2021, contributing to the network's "SportsCenter" show. He is well known for his coverage of Major League Baseball who had covered more than 25 World Series and 22 All-Star Games throughout his career. A son of Cuban refugees, Gomez joined ESPN in 2003 from the Arizona Republic, where he was a sports columnist and national baseball writer for about six years. Before that, he had also written for the Sacramento Bee, the San Jose Mercury News, the Miami Herald, the San Diego Union, and the Miami News. He was also primarily a baseball reporter and was a member of the Baseball Writers' Association of America who cast electoral votes for the Baseball Hall of Fame. But sadly, we lost such a versatile guy on 7th February 2021. Scroll more to know about his Full Biography, Untold Story, Wiki, Age, Facts, Career, Interesting Facts, Birthday, Personal Life, Death Cause, & Family Life.
Pedro Gomez Cause of Death

Longtime ESPN reporter Pedro Gomez died unexpectedly Sunday at the age of 58 on 7th February 2021. "Pedro was an elite journalist at the highest level and his professional accomplishments are universally recognized," Pitaro said. "More importantly, Pedro was a kind, dear friend to us all." "Pedro was far more than a media personality. He was a Dad, loving husband, loyal friend, coach, and mentor," Gomez's family said in a statement published by ESPN Front Row. "He was our everything and his kids' biggest believer." The family added that Gomez died at home. Sharing in your sadness as you remember Pedro.
Famous For
Being an American journalist.
For his coverage of Major League Baseball.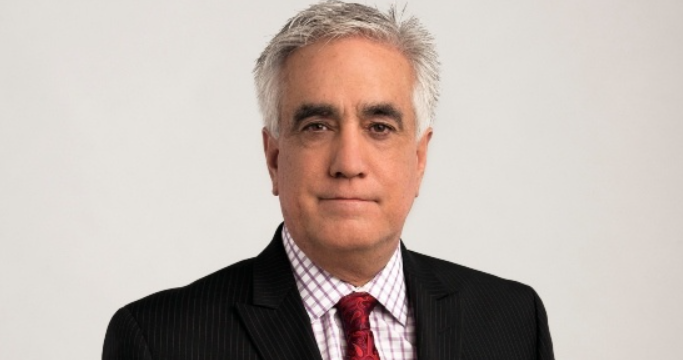 Source: @primalinformation
Pedro Gomez Early Life
Pedro Gomez is the son of Cuban refugees, born on 20th August 1962 just 20 days after his parents arrived in 1962 via PAN AMERICAN, two months before the missile crisis of October 1962. He took birth with Leo star sign in Miami, Florida, U.S. Likewise, he was of American nationality and his ethnicity was mixed. He was from the Christian religion and his race was white. He lastly celebrates his 58th birthday on the 20th of August of 2020. Gomez attended Coral Park High School in Miami, where he was a year ahead of future major league player Jose Canseco. Gomez then went to Miami-Dade Community College (south campus) and the University of Miami.
Pedro Gomez Career

Pedro Gomez kicked off his journalism career writing for the "The Miami News" from 1985 to 1988 and then the "The San Diego Union" from 1988 to 1990 after which he became a full-time baseball beat writer in 1992, covering the Oakland Athletics for the "San Jose Mercury News" and "The Sacramento Bee" from 1990 to 1997.
He then worked in Sacramento, San Jose, and later as a national baseball writer and general sports columnist for "The Arizona Republic" in Phoenix from 1997 to 2003 led to ESPN's hiring of him in 2003 to work at "SportsCenter".
Gomez went to Cuba to cover an exhibition game between the Tampa Bay Rays and the Cuban national team in 2016.
As well, he was seen on "Baseball Tonight" and other studio shows as he also covered sports other than baseball, including working as a sideline reporter during MLS Cup 2008. He covered a U.S. men's national soccer team in Havana in 2008.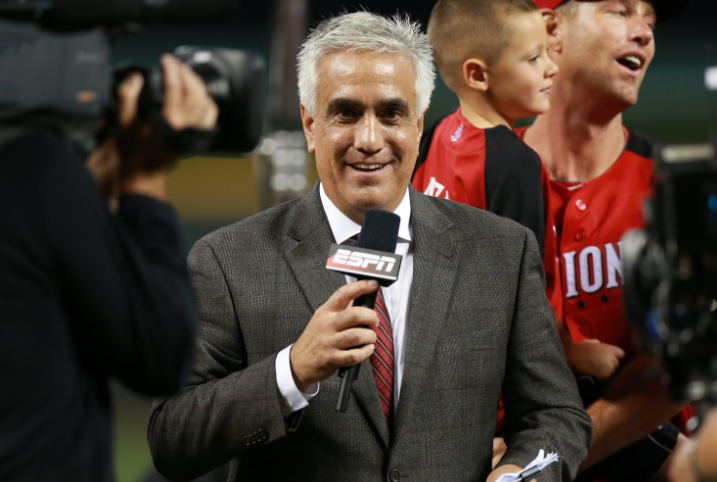 Source: @larrybrownsports

Pedro Gomez Personal Life & Affairs
Pedro Gomez was a married guy. He tied a knot with Sandra with whom he was in a romantic relationship for a long time. They have blessed with three children; two sons, Rio and Dante; and a daughter, Sierra. His son Rio played college baseball as a left-handed pitcher for the Arizona Wildcats baseball team, before starting a professional baseball career within the Boston Red Sox organization. Concerning Pedro's sexual orientation, he was straight.
Pedro Gomez Net Worth & Salary
Pedro Gomez was a Cuban American reporter and sports journalist who had a net worth of $2 million as of 2021. He had also a fine amount of salary which was also in thousands of dollars per year. He was sincere in his work. But, he was doing all the hard works in order to build a secure financial status for himself and his family. Pedro had not done any endorsement work, his main source of income was from his journalist career.
Pedro Gomez Body Measurement

Pedro Gomez was a handsome and adaptable journalist who stood at an ideal height with perfect body weight. His heartwarming smile, his entire demeanor, and his gradual escalating popularity in the industry make him the perfect catch. Gomez had was a guy with white hair, light brown eyes color, and average body build. However, his other body measurement were unknown.