Phil Spector Biography
Phil Spector was an American record producer, musician, songwriter, and convicted murderer who developed the Wall of Sound, a music production formula he described as a Wagnerian approach to rock and roll. Phil started his career in the year 1958 being the co-founder, guitarist, and vocalist of the Teddy Bears, penning their US number-one single "To Know Him Is to Love Him". He then co-founded Philles Records in the year 1960 becoming the youngest ever US label owner to that point. He was convicted for the 2003 murder of the actress Lana Clarkson and sentenced to 19 years to life in prison. He initially retired from the music industry in 1966 and returned to his career in 1969 and subsequently produced the Beatles' album "Let It Be" (1970). His multi-artist compilation album A Christmas Gift for You from Philles Records (1963) is widely considered to be the finest Christmas record of all time. On 16th January 2021, he died in prison at the age of 81. His cause of death was from natural causes. Scroll more to know about Phil Spector's Full Biography, Wiki, Age, Birthday, Interesting Facts, Death Cause, Personal Life, & more.
Phil Spector, famed music producer and murderer, dies at 81
US music producer Phil Spector has died at the age of 81 while serving a prison sentence for murder. California state prison officials said he died Saturday of natural causes at a hospital. The cause was complications of Covid-19, his daughter, Nicole Audrey Spector, said. He was taken to San Joaquin General Hospital in French Camp, Calif., on Dec. 31 and intubated in January, she said. In 2009, he was convicted of the 2003 murder of Hollywood actress Lana Clarkson. His death was confirmed by the California Department of Corrections and Rehabilitation. "California Health Care Facility inmate Phillip Spector was pronounced deceased of natural causes at 6:35 p.m. on Saturday, January 16, 2021, at an outside hospital. His official cause of death will be determined by the medical examiner in the San Joaquin County Sheriff's Office," it said. His life was ultimately blighted by drug and alcohol addiction, and he all but retired from the music scene during the 1980s and 1990s.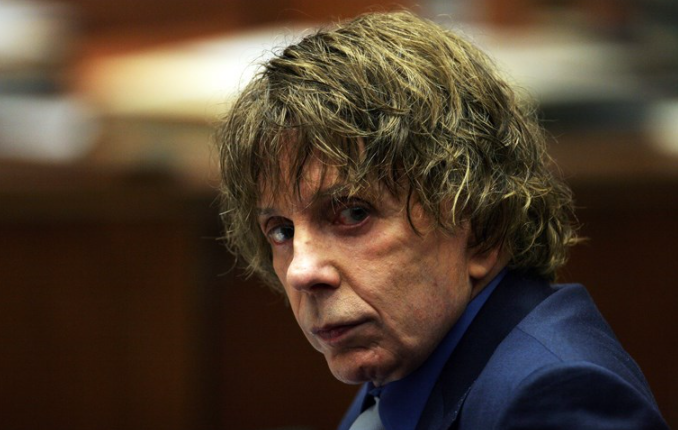 Source: @nbcnews.com
Phil Spector was famous for being a record producer, musician, songwriter, and convicted murderer. He was often called the first auteur among musical artists for acting not only as a producer, but also as the creative director, writing or choosing the material, supervising the arrangements, conducting the vocalists and session musicians, and masterminding all phases of the recording process. He is best known for being one of the most influential figures in pop music history and as the first auteur of the music industry for the unprecedented control, he had over every phase of the recording process.
On 26th December 1939, Phil Spector was born to his parents; Benjamin (father) and Bertha Spector (mother) with the birth name/real name of Harvey Phillip Spector. His place of birth was in The Bronx, New York, the USA. He held American nationality and his ethnic background was American-White. His race was White. He was born to a first-generation immigrant Jewish family in the Bronx, New York City. Phil's father, Benjamin committed suicide in April 1949. His mother then worked as a seamstress. He lastly celebrated his 81st birthday as of 2020. Capricorn was his Zodiac sign and his religion was Jewish.
Concerning his education, he went to attend John Burroughs Junior High School (now John Burroughs Middle School) on Wilshire Boulevard. In the year 1954, he transferred to Fairfax High School.
Phil Spector was a very handsome man. He stood tall at the height of 5 ft 8 in with a balanced weight of 70 KG. His body build was slim. He had a black-brown hair color and his eye color was light brown. He had curly long hair. His other body measurements such as chest size, waist size, and more have not been publicized yet. In the year 1974, Phil met with a serious car accident. He was about to be declared dead at the spot when the attending police officer detected a faint pulse. He was admitted to the hospital with serious head injuries and underwent several hours of surgery. He testified in a 2005 court deposition that he had been treated for bipolar disorder ("manic depression") for eight years, saying, "No sleep, depression, mood changes, mood swings, hard to live with, hard to concentrate, just hard-a hard time getting through life, I've been called a genius and I think a genius is not there all the time and has borderline insanity." During the first criminal trial for the Clarkson murder, defense expert Vincent DiMaio asserted that Spector might be suffering from Parkinson's disease, stating, "Look at Mr. Spector. He has Parkinson's features. He trembles." He had been an inmate at the California Health Care Facility (a prison hospital) in Stockton since October 2013. In September 2014, it was reported that Spector had lost his ability to speak, owing to laryngeal papillomatosis. Sadly, he died in a prison hospital on January 16, 2021, from natural causes. His daughter attributed his death to complications of COVID-19, with which Spector was diagnosed in December 2020.
Phil Spector Career
Initially, Phil started playing guitar and then performed "Rock Island Line" in a talent show at Fairfax High School.
There, he joined a loose-knit community of aspiring musicians, including Lou Adler, Bruce Johnston, Steve Douglas, and Sandy Nelso. He then released his very first record, "To Know Him Is to Love Him".
He formed a group, the Teddy Bears with his three friends named Marshall Leib, Sandy Nelson, and Annette Kleinbard.
In the year 1958, the Teddy Bears recorded the Spector-penned "Don't You Worry My Little Pet" and signed a two to three singles recording deal with Era Records.
Released on Era's subsidiary label, Dore Records, "To Know Him Is to Love Him" reached number one on Billboard Hot 100 singles chart on 1st December 1958.
Their next single, "I Don't Need You Anymore", reached number 91 and they released an album "The Teddy Bears Sing!" along with several recordings.
Later, the group disbanded in the year 1959.
He then co-wrote the Ben E. King Top 10 hit "Spanish Harlem" with Jerry Leiber.
His production work included releases by LaVern Baker, Ruth Brown, and Billy Storm, as well as the Top Notes' original recording of "Twist and Shout". After that, he produced another major hit for Curtis Lee, "Pretty Little Angel Eyes".
In late 1961, Spector formed a record company with Lester Sill entitled 'Phillies Records'. He found three groups he wanted to produce: the Ducanes, the Creations, and the Crystals.
Their first single, "There's No Other (Like My Baby)" became a hit and their next release, "Uptown", made it to number 13.
He produced "Second Hand Love" in the year 1962. He also worked with Atlantic Records' R&B artists Ruth Brown and LaVern Baker in the early 1960s.
He then recorded a cover version using Darlene Love and the Blossoms on lead vocals of "He's a Rebel" which was released on Phillies which went to number 1. Whereas Sill left the company which makes Spector the sole owner of it.
Later, he created a new act, "Bob B. Soxx & the Blue Jeans" which had hits with "Zip-a-Dee-Doo-Dah" (number 8), "Why Do Lovers Break Each Other's Heart" (number 38), and "Not Too Young to Get Married" (number 63).
In the year 1963, he released solo material by Darlene Love and also released "Be My Baby" by the Ronettes, which went to number 2.
"A Christmas Gift for You from Philles Records" was released a few days after the assassination of President Kennedy in November 1963.
Impressed with Spector's work, Bill Medley and Bobby Hatfield bought their contract from Moonglow Records and signed them to Phillies.
In early 1965, "You've Lost That Lovin' Feelin'" became the label's second number 1 single.
Later, he formed another subsidiary label, Phi-Dan Records.
A re-release of the single "Unchained Melody" re-charted on the Billboard Hot 100 and went to number one on the Adult Contemporary charts.
His final signing to Phillies was the husband-and-wife team of Ike & Tina Turner in April 1966. He released another single by Ike & Tina Turner, "I'll Never Need More Than This".
He emerged briefly for a cameo as himself in an episode of I Dream of Jeannie (1967) and as a drug dealer in the film Easy Rider (1969).
He then came back to the music industry by signing a production deal with A&M Records. The resulting album, "Let It Be", was a massive commercial success and topped the US and UK charts. The album also yielded the number 1 US single, "The Long and Winding Road".
A third single from the sessions, "Get Back", an international number 1 issued in 1969.
He provided a cathedral-like sonic ambiance for Harrison's multiplatinum album "All Things Must Pass".
The LP yielded two major hits: "My Sweet Lord" (number 1) and "What Is Life" (number 10). What's more, he co-produced John Lennon's Plastic Ono Band (number 6) album.
Additionally, he was named director of A&R for Apple Records in the year 1971 holding the position for a year. During the time, he co-produced the single "Power to the People" with John Lennon (number 11), as well as Lennon's chart-topping album, "Imagine".
He co-produced Harrison's "Bangla Desh" (number 23) along with Harrison and his wife Ronnie Spector's "Try Some, Buy Some" (number 77). And he recorded the music for the number 1 triple album "The Concert For Bangladesh".
Later, John Lennon retained him for the 1971 Christmas single "Happy Xmas (War Is Over)" and the poorly reviewed 1972 album, "Some Time in New York City" (number 48).
He then established the Warner-Spector label with Warner Bros. Records and released Dion DiMucci's "Born to Be with You",
He then emerged in the public producing and co-writing a controversial 1977 album by Leonard Cohen, entitled "Death of a Ladies' Man".
In the year 1979, he produced the much-publicized Ramones album "End of the Century" containing some of the best known and most successful Ramones singles, such as "Rock 'n' Roll High School", "Do You Remember Rock 'n' Roll Radio?" along with the cover of a previously released Spector song for the Ronettes, "Baby, I Love You".
After the death of John Lennon, he temporarily re-emerged to co-produce Yoko Ono's "Season of Glass" and also tried to work with Celine Dion on her album "Falling into You".
His last released project was "Silence Is Easy" in the year 2003.
After the murder of Lana Clarkson, he produced singer-songwriter Hargo Khalsa's track "Crying for John Lennon", which originally appears on Hargo's 2006 album "In Your Eyes".
His first hit song was "To Know Him Is to Love Him" during that time.
In mid-April 2008, BBC Two broadcast a special entitled Phil Spector: The agony and the ecstasy, by Vikram Jayanti.
Murder Conviction
Phil Spector shot actress Lana Clarkson in the mouth while in his mansion (the Pyrenees Castle) in Alhambra, California. It was on 3rd February 2003. Her body was found slumped in a chair with a single gunshot wound to her mouth. He told Esquire in July 2003 that Clarkson's death was an "accidental suicide" and that she "kissed the gun". He remained free on $1 million bails while awaiting trial, which began on 19th March 2007. Later, his retrial for murder in the second degree began on 20th October 2008. The case went to the jury on 26th March 2009, and 18 days later, on 13th April, the jury returned a guilty verdict. Then, he was found guilty of using a firearm in the commission of a crime, which added four years to the sentence. He was immediately taken into custody and, on 29th May 2009, was sentenced to 19 years to life in the California state prison system. At the time of his death, he was an inmate at the California Health Care Facility in Stockton, California. He would have been eligible for parole in 2024.
Phil Spector Awards, Honors, and Achievements
Phil Spector's honors include the 1973 Grammy Award for Album of the Year for co-producing Harrison's Concert for Bangladesh (1971), a 1989 induction into the Rock and Roll Hall of Fame, and a 1997 induction into the Songwriters Hall of Fame. In the year 2004, Rolling Stone magazine ranked Spector number 63 on their list of the greatest artists in history. He recorded the music for the number 1 triple album The Concert For Bangladesh which won the "Album of the Year" award at the 1972 Grammys.
Phil Spector Personal Life and Wife
Phil Spector was a married man. He firstly married his beautiful wife, Annette Merar, lead vocalist of the Spectors Three in the year 1963. He named a record company after her, Annette Records. Being a married man, he started an affair with Veronica Bennett, later known as Ronnie Spector. Bennett was the lead singer of the girl group the Ronettes (another group Spector managed and produced). Later, he married Bennett in the year 1968 and then adopted a son named Donte Phillip Spector born on 23rd March 1969. As a Christmas present, he surprised her by adopting twins Louis Phillip Spector and Gary Phillip Spector (born May 12, 1966). Bennett also alleged in her 1990 memoir, "Be My Baby: How I Survived Mascara, Miniskirts And Madness", that Spector had imprisoned her in his California mansion and subjected her to years of psychological torment. In their 1974 divorce settlement, she forfeited all future record earnings and surrendered custody of their children. She alleged that this was because Spector threatened to hire a hitman to kill her. His sons Gary and Donte both stated that their father kept them captive as children, and they were forced to "perform sex acts" with his girlfriend. Later, he had twin children with his girlfriend Janis Zavala; Nicole Audrey Spector, and Phillip Spector, Jr. (born 18th October 1982). Phillip Jr. died of leukemia on 25th December 1991. He then married for the third time Rachelle Short who was 26 at that time. The duo married on 1st September 2006. He then filed for divorce in April 2016 claiming irreconcilable differences. After then, he did not have any relationships. His sexual orientation was straight and he was not gay.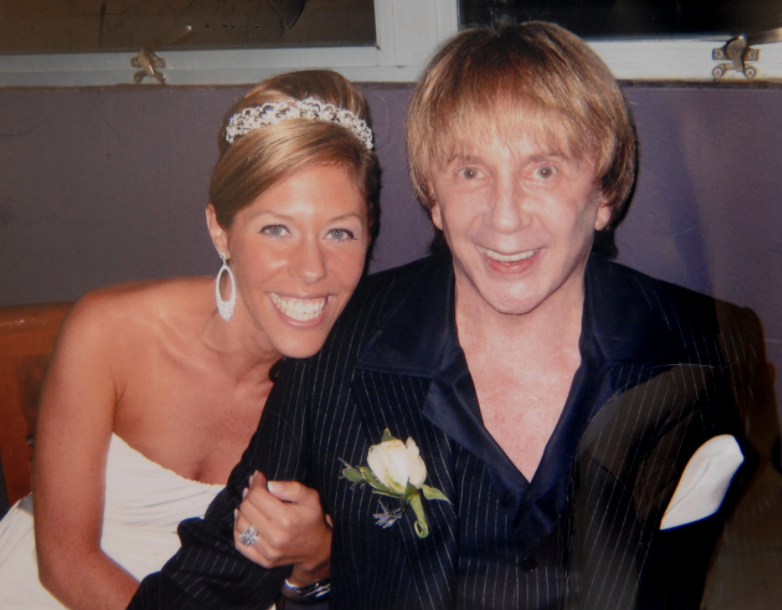 Source: @latestbios
Phil Spector Net Worth
Phil Spector was a multi-talented record producer, musician, as well as a songwriter who had made a vast amount of money from his career. As per sources, the net worth Phil is estimated to have $40 Million whereas he has not mentioned anything about his salary and career earnings. He had collected a huge amount of money through his hit music which he had written and produced. He was living a luxurious lifestyle from his earnings prior to his death. His source of wealth was from his singing career.