About Romeo Beckham
Romeo Beckham is an English professional footballer, currently serving as a forward for Brentford B. He is widely recognized as the son of the renowned former footballer David Beckham and the esteemed fashion designer and former Spice Girls member, Victoria Beckham. As a footballer, he has also played with the team, Arsenal and Inter Miami. Aside from his football career, Romeo James Beckham has also established himself as an English media personality and a model, representing the second oldest child of the influential couple formed by David Beckham and Victoria Beckham.
Romeo Beckham Early Life & Family
On the 1st of September 2002, in the vibrant city of London, England, a remarkable soul entered the world, bearing the name Romeo James Beckham. Hailing from a lineage of greatness, his father, David Beckham, renowned in the realm of football, and his mother, Victoria Beckham, a formidable businesswoman, have shaped his familial landscape. Rooted in a rich tapestry of white ethnicity, he proudly claims British nationality. He has English, German, and Jewish ancestry. Guided by the stars, he has bestowed the sun sign of Virgo, while his spiritual path aligns with the Christian faith. Nurtured by the love and companionship of his siblings, Cruz, Brooklyn, and Harper, he traversed the landscapes of childhood with joy and wonder. Surrounded by cherished friends and beloved family, Romeo celebrated his twentieth birthday in 2022. For his education, Romeo went to attend Wetherby Preparatory School and, then, Millfield School in Street, Somerset.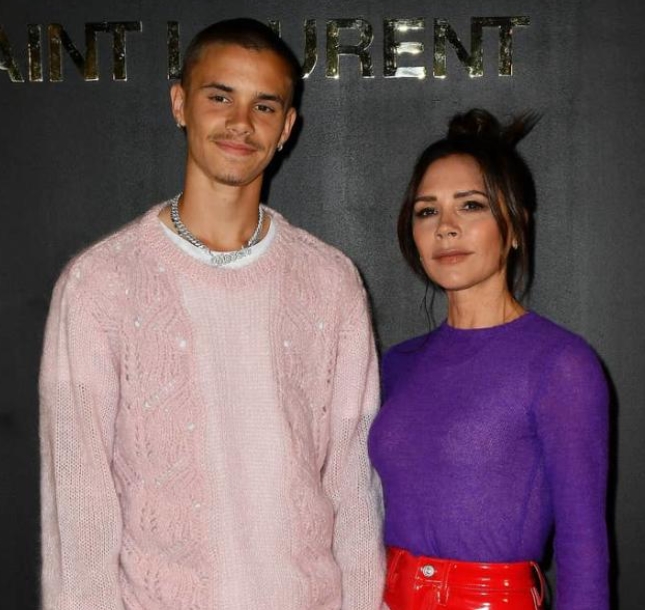 Beckham became a part of Arsenal's Academy in 2014 but was let go in the subsequent year. After his departure, he openly expressed his disinterest in pursuing a football career any longer and decided to venture into tennis training alongside Andy Murray. However, in 2020, Beckham surprised everyone by revealing his intention to make a comeback to football after a hiatus of five years. Encouraging his son's choice, his father took a supportive step by replacing the tennis court he had previously constructed at their family residence with a football pitch.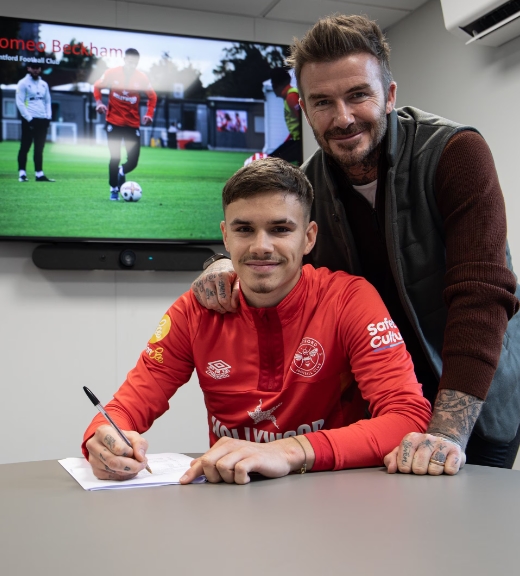 Romeo Beckham Football Career
After reaching the age of 19 in September 2021, Romeo Beckham joined Fort Lauderdale CF, a club in the USL League One.
This team renamed Inter Miami II in 2022, serves as the reserve affiliate for his father's Major League Soccer club, Inter Miami.
Prior to this move, Beckham had been seen training with the Inter Miami team in February.
On 19 September, he made his professional debut in a match against Tormenta FC, which ended in a 2-2 draw.
Notably, Beckham shared the pitch with Harvey Neville, the son of Phil Neville, his father's former teammate at Manchester United.
Subsequently, on 26 January 2022, he made his non-competitive senior debut for Inter Miami during a 4-0 pre-season victory against Club Universitario de Deportes.
In October 2022, Beckham began training in England with Brentford B.
In January 2023, he officially joined the team on a six-month loan.
Merely four days after his arrival, he debuted as a second-half substitute in a London Senior Cup match against Erith & Belvedere at Park View Road.
Beckham marked his first goal on 14 February 2023, scoring a dramatic 93rd-minute winning goal in a 3-2 triumph against Wealdstone in a Middlesex Senior Cup game.
As part of the Brentford B squad, Beckham contributed to their success in winning the 2022-23 Premier League Cup in May 2023, although he remained an unused substitute in the final.
Romeo Beckham Dating & Girlfriend
Romeo Beckham, the son of famous couple David and Victoria Beckham, has captivated the curiosity of numerous fans with his personal affairs. Despite not being married yet, he is currently involved in a romantic relationship with Mia Regan. By profession, Mia Regan is a British model, YouTuber, content creator, and digital creator who Storm Models represent. The duo started dating each other in the summer of 2019 (around September 2019). They allegedly split after three years of dating in the summer of 2022 but got back together later that year. In April 2023, it was rumored that the couple had gotten engaged after Mia was spotted wearing a diamond ring. Presently, they are happily living a life undisturbed by external factors.
Previously, Romeo dated Millie Bobby Brown, whom he initially encountered at Unicef's 70th-anniversary gala back in 2016. Brown, widely recognized for her acting role in the popular series Stranger Things, was only 15 years old when they started dating in 2019. Surprisingly, Beckham's mother, Victoria, has not only acknowledged but also provided support for their relationship. They dated for a couple of months and called it quits in late 2019.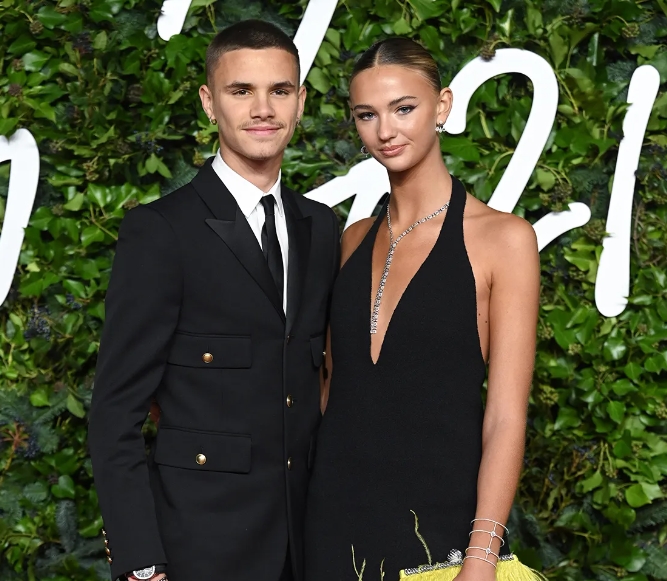 Romeo Beckham Net Worth
Romeo Beckham, currently a professional footballer for Brentford B, has amassed a net worth of approximately $5 million in 2023. With an annual income of around $1 million, his primary source of wealth stems from his successful football career. Additionally, Beckham secures a substantial sum of money through endorsement deals. Following in his famous parents' footsteps, he recently signed a remarkable contract worth $2.2 million to become the fresh face of Puma. According to insiders cited by The Sun, this lucrative agreement is just the beginning, as more profitable collaborations are being lined up for him in the coming years. A source disclosed, "Romeo was paid £1.2 million ($AUD2.2 million) for his deal to become the new global face of Puma." In 2015, he appeared in his first modeling project as he starred in Christmas Campaign for Burberry. He was featured alongside celebs such as James Corden, Michelle Dockery, and Julie Walters in the three-minute-long promotional video. He relies on his sports activities to keep himself fit. Apart from playing and practicing tennis on a regular basis, he likes to play soccer with his father as well. He also likes to go running. In his school days, he had a reputation for being a good long-distance runner. Plus, he is often pictured accompanying his father to the gym.
Romeo Beckham Height & Weight
Possessing an enchanting grin and a complexion reminiscent of pure snow, Romeo Beckham stands proudly at a towering height of 6 feet and 1 inch or 1.85 m. Balancing gracefully, his weight rests at 51 kilograms or 134.5 pounds, showcasing his commitment to harmony. With an average physique, his precise measurements unveil a captivating puzzle, boasting an alluring figure of 36-28-34 inches. His feet find comfort in size 9 shoes, while his biceps flex with a mighty circumference of 14 inches. The strands upon his head mirror the rich hues of chestnut, akin to a warm autumn embrace, perfectly complementing his brown eyes that hold the stories of countless adventures. Within him, a wellspring of vitality flows, bestowing upon him a radiant countenance and an embodiment of vibrant health. He has got a healthy body at present.