Ryan Rodney Reynolds famed as Ryan Reynolds is a Canadian-American actor, producer, as well as a screenwriter who began his career starring in the Canadian teen soap opera Hillside (1991-1993) and had minor roles before landing the lead role on the sitcom Two Guys and a Girl between 1998 and 2001. Some of his comedy movies are National Lampoon's Van Wilder (2002), Waiting... (2005), and The Proposal (2009). He also performed in dramatic roles in Buried (2010), Woman in Gold (2015), and Life (2017), and starred in action films such as Blade: Trinity (2004), Green Lantern (2011), and Safe House (2012). His biggest commercial success came with the superhero films Deadpool (2016) and Deadpool 2 (2018). He was awarded a star on the Hollywood Walk of Fame in 2017. Ryan Reynolds is opening up about his decision to cast the "Peloton wife" in his hilarious new ad, admitting that he empathized with the actress after she faced recent backlash for Peloton's controversial Christmas commercial. He revealed a new commercial for his distilled spirits brand, Aviation Gin, poking fun at the viral Peloton ad. He understood what "Peloton wife" Monica Ruiz had been going through when it came to being harshly criticized for the viral ad she was featured in. "As an actor, I can certainly relate to creating a piece of content or being part of something that's not well received, and how alienating that can feel," Reynolds said. While the actor provided Ruiz with a way to make light of the situation, he also told the outlet he knew it would be a way to make his ad stand out. In the other side, he unleashed on Hugh Jackman on Wednesday, in the latest chapter of the Hollywood stars' tongue-in-cheek feud. He even joked that Hugh, 51, had 'duped' his fellow countrymen into thinking he is Australian when he's actually from Winnipeg. 'He's just an evil person, you guys have all been duped!' Ryan said. The ongoing frenemy war between Hugh Jackman and Ryan Reynolds continues, with Jackman showing off a much-preferred fan edit of the Free Guy poster. Hugh Jackman replaces Ryan Reynolds in Free Guy fan art and Reynolds isn't happy. Both Reynolds and Jackman have developed a friendly rivalry over the past few years, particularly via their various social media accounts.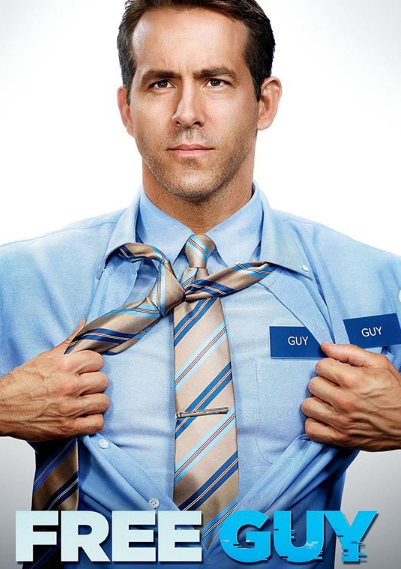 Source: @vancityreynolds
Famous For
Playing Hannibal King in the 2004 vampire superhero action film Blade: Trinity, George Lutz in the 2005 horror film The Amityville Horror, X-Men Origins: Wolverine, as Hal Jordan / Green Lantern in the 2011 superhero film Green Lantern.
For his role in Deadpool and its sequel which was his successful movie.
Who are the Parents of Ryan Reynolds?
Ryan Reynolds was born on 23rd October 1976 as Ryan Rodney Reynolds in Vancouver, Canada. His nationality is Canadian and his ethnicity is White. His father, James Chester was a wholesaler, while his mother, Tamara Lee was a retail saleswoman. He is the youngest of the four siblings in his family. Two of his elder brothers worked as policemen in the British Columbia. He has Irish ancestry and has been raised a Roman Catholic. Regarding his education, he was graduated from Kitsilano Secondary School in Vancouver in 1994. He attended Kwantlen Polytechnic University, also in Vancouver, until dropping out. As of 2019, he celebrated his 43rd birthday with his friends. His paternal grandfather, Chester Reynolds, was a farmer and politician who represented Stettler in the Legislative Assembly of Alberta from 1940 to 1944.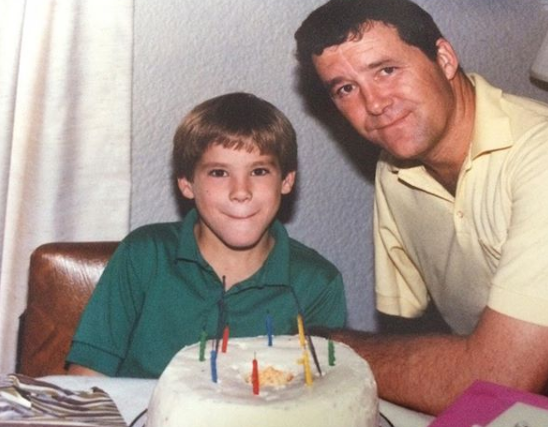 Source: @vancityreynolds
How was the Career of Ryan Reynolds?
Ryan Reynold initially started his career in the year 1991 by starring as Billy Simpson in the Canadian-produced teen soap opera Hillside.
He had a recurring role in The Odyssey as Macro between 1993 and 1994.
He had a supporting role as Jay "Boom" DeBoom in "Syzygy", the thirteenth episode of the third season of the X-Files, and co-starred with Melissa Joan Hart in the TV movie Sabrina the Teenage Witch in 1996.
He played Bobby Rupp, the boyfriend of murdered teen Nancy Clutter, in a two-part miniseries In Cold Blood in 1996.
He appeared in other TV sitcoms 'The Outer Limits' and 'The Marshall'.
He starred in the National Lampoon movie Van Wilder in 2002 and appeared in The In-Laws, with Michael Douglas and Albert Brooks, and in the Canadian production Foolproof in 2003.
He made his role as the character of Hannibal King in the 2004 film Blade: Trinity.
He also made a cameo appearance in Harold & Kumar Go to White Castle as a nurse.
He played George Lutz in the 2005 remake of the 1979 horror film The Amityville Horror.
He played an FBI agent alongside Ray Liotta in the 2006 crime action film Smokin' Aces.
He played the protagonist in the 2008 film Definitely, Maybe.
He also appeared in the second-season finale of the television series Scrubs.
He guest-starred as Brendan's friend Hams in the episode "Douchebag in the City" of the TBS sitcom My Boys.
He portrayed Wade Wilson / Weapon XI in a supporting role in the prequel X-Men film, X-Men Origins: Wolverine, which was released in 2009.
In 2011, he portrayed Green Lantern in the film titled on his character.
He also played a lead in films like 'The Proposal', 'Paperman', and 'Buried'.
He then appeared in several roles in films like 'The Change-up', 'Safe House', 'RIPD', 'The Voices', and 'Mississippi Grind'.
He also played cameos in 'Ted' and 'A Million Ways to Die in the West'.
He narrated the documentary 'The Whale' in 2011.
He voiced supporting characters in animated movies like 'Turbo and The Croods'.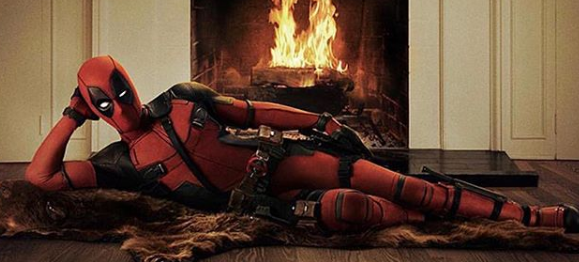 Source: @vancityreynolds
His major breakthrough happened with 'Deadpool' in the year 2016 where he acted in and produced the film.
His role in the movie was well-appreciated.
Deadpool was a major success in his career.
In January 2018, he signed a three-year first-look deal with Fox, starting development on a live-action adaptation of the board game Clue, to be penned by Deadpool writers Rhett Reese and Paul Wernick.
In January 2019, he has named the face of Armani Code leading with a campaign for their Absolu scent.
On 8th April 2019, it was announced that he will be the host of ABC's game show, Don't which was expected to premiere soon thereafter.
In the year 2020, he will return as the voice of Guy in the sequel to The Croods.
He was also a part of films like 'Criminal', 'Self/less', 'Woman in Gold', and 'Deadpool 2'.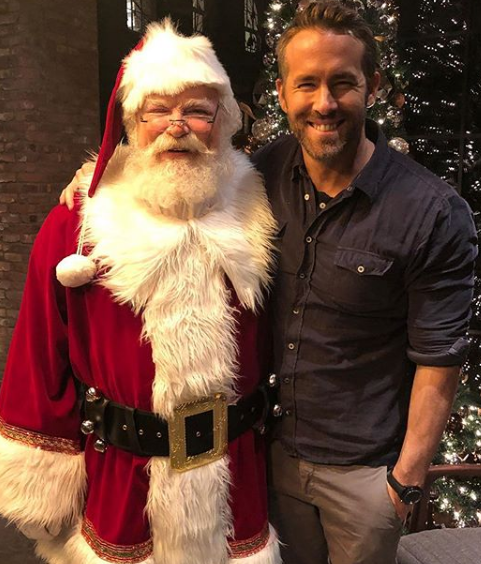 Source: @vancityreynolds
Who is the Wife of Ryan Reynolds?
Ryan Reynolds's marital status is married. He was married to his colleague, Blake Lively. They are also the proud parents of three kids named James and Inez. The name of their third child is still hidden. His wife understands his profession and gives him the freedom to do his work the way he wants. Both of them respect each other and it's visible. The couples are less likely to divorce, however, it's too early to predict anything. They are enjoying their life a lot. His sexual orientation is straight.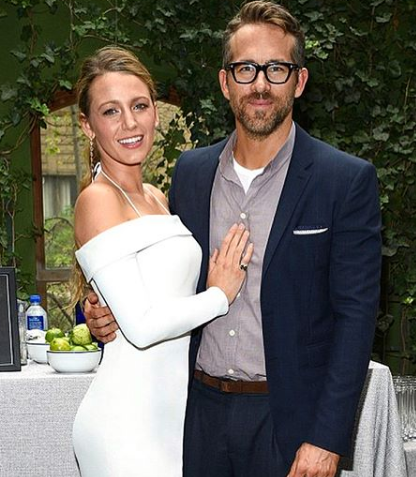 Source: @vancityreynolds
Previously, he married Scarlett Johansson in the year 2008 and later the duo separated in 2010. Their divorce was finalized in 2011.
How much is Ryan Reynolds's Net Worth?
Ryan Reynolds, a Hollywood star has accumulated a huge amount of money from his career. With his acting career, he has made the net worth of $75 Million as of 2019. The successful of Deadpool and its sequel were his biggest achievements where he was named one of the highest-paid Hollywood actors. His exact salary at present is still to get revealed yet but it will be added soon once we get details about it. He is satisfied with his earnings. In November 2019, he purchased an ownership stake in Mint Mobile.
How tall is Ryan Reynolds?
Ryan Reynolds, one of the recognized faces in the industry of movies stands at the tall height of six feet two inches. He has got a balanced bodyweight of around 84 kg. He has a pair of black eyes and light brown hair. He wears a shoe size of 10 (US). His body measurement is 45-15-32 inches. With his glowing face and charming smile, he attracts a lot of people towards him. Overall, he has got a healthy body.