Sergio Aguero is an Argentine professional footballer who plays as a striker for the English Premier League club Manchester City and the Argentine national team. He is a Son in Law of Maradona, The Greatest Football legend of all time.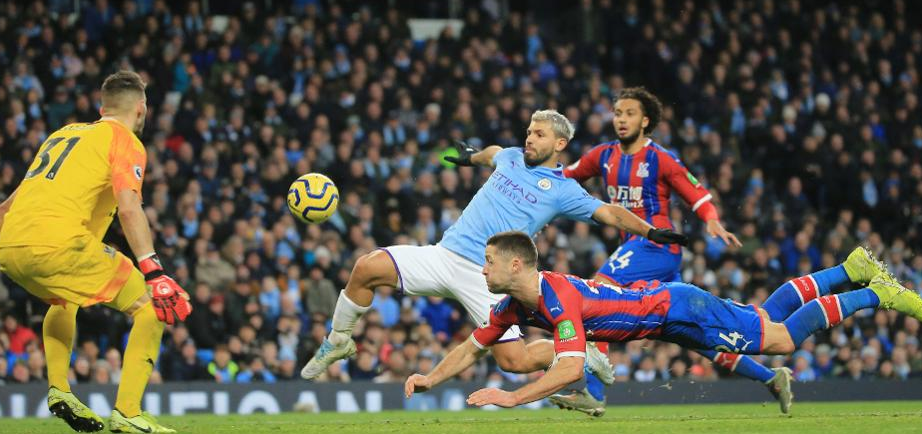 Source: @forbes.com
Famous for
Being considered one of the best players of his generation and one of the best center-forwards in Premier League history.
He is often considered to be one of the best strikers in the world who's playing style is characterized by agility, acceleration, and strength, being described as "sharp and clever".
Early Life of Sergio Aguero
Sergio Aguero was born on 2 June 1988 as Sergio Leonel Aguero del Castillo in Buenos Aires, the capital city of Argentina. His birthday falls on 2nd June of every year. He is of Argentine Nationality. His father's name is Leonel del Castillo and his mother name is Adriana Agüero. He has two brothers Gastón del Castillo and Mauricio del Castillo. They are also footballers. There is no information found related to education qualification of Aguero, it seems that the player had given more priority to his football career than education. The anime "Wanpaku Omukashi Kumu Kumu" was Agüero's favorite television program as a child. He was given "Kun" as a nickname by his grandparents, due to a resemblance to the character "Kum-Kum" of the same anime. He is a follower of the Christian religion.
Early Career of Sergio Aguero
Sergio Aguero started his early career by joining the youth system of Independiente at the age of nine where he played from 1997–2003.
He started playing for the side, becoming the youngest player to debut in the first division at 15 years. Then he was promoted to the senior team of Independiente FC.
Professional Career of Sergio Aguero
Aguero started his professional career by playing at the senior team of Independiente FC where he played from 2003 to 2006.
In May 2006, Agüero joined Spanish club Atlético Madrid for a fee reported to be around €20 million, breaking the club's previous transfer record.
He caused controversy early in his Atlético career by using his hands to score the winning goal against
Recreativo de Huelva on 14 October 2006, only his second goal for the club, with the first coming in a 4–1 away win against Athletic Bilbao on 17 September.
He has made 175 appearances for Athletico Madrid scoring 70 Goals. On 28 July 2011, Manchester City confirmed that Agüero had signed a five-year contract with the club.
The fee was reported to be in the region of £35 million. He has already made 260 appearances for the club and had scored 180 Goals.
At the international level, Agüero represented the Argentina under-20 team at the FIFA U-20 World Cup in 2005 and in 2007, winning both tournaments.
was selected to represent the senior team in the 2010 FIFA World Cup, the 2011 Copa América, the 2014 FIFA World Cup, the 2015 Copa América, and the Copa América Centenario, reaching the finals of the latter three tournaments. He also participated in the 2018 FIFA World Cup, where he scored his first and second World Cup goals for Argentina, and the 2019 Copa América, where he won a bronze medal.
He has signed a new one-year contract extension with Manchester City that will tie the Argentina striker to the Premier League champions until June 2021.
Awards of Sergio Aguero
FIFA Young Player of the Year: 2007
FIFA U-20 World Cup Golden Shoe: 2007
FIFA U-20 World Cup Golden Ball: 2007
La Liga Ibero-American Player of the Year: 2008
Don Balón Award: 2007–08
Tuttosport Golden Boy: 2007
World Soccer Young Player of the Year: 2009
Manchester City Player of the Year: 2011–12, 2014–15
Premier League Golden Boot: 2014–15
Records of Sergio Aguero
Agüero had the highest goals per minute ratio in the history of the competition since its formation in 1992, averaging a goal every 106 minutes, ahead of Thierry Henry. He also holds the joint-record for the most goals scored in a single Premier League match – five – and the fastest to do so, in 23 minutes and 34 seconds of match time. In November 2017, He became Manchester City's all-time highest goal-scorer, scoring his 178th City goal against Napoli. He is currently the 4th highest goalscorer in Premier League history, and the highest non-English scorer in the history of the competition, with 180 goals in the division. He also holds the record for most hat-tricks in the Premier League, with twelve.
Ranking of Sergio Aguero
His current ranking is 15 by points and 38 by goals in the Football World Ranking. He is the third-best player of the English Premier League.
He ranks 20 in the Top-25 Best Football Players in the World 2020.
Trade and Transfer of Sergio Aguero
There is no news or rumors related to his transfer to other clubs because recently He has signed a new one-year contract extension with Manchester City that will tie the Argentina striker to the Premier League champions until June 2021.
Personal Life of Sergio Aguero
At the time of writing, Sergio Aguero is a married man but with Divorced marital status. His former wife's name was Gianinna Maradona, the youngest daughter of the Argentine greatest footballer of all time, Diego Maradona. On 19 February 2009, Gianinna gave birth to their son, Benjamín, in Madrid. But the couples get separated in 2012 after four years together.
Since then he has been spotted dating with a string of stunning women over the years. Not long after his marriage to Maradona ended, Aguero started dating another Argentinian star.
Karina, 38, also known as "Little Princess", and Aguero were together for four years. Their relationship ended in 2017. Then he was snapped with the gorgeous Italian Instagram model at a Los Angeles nightclub in October 2018.
Cristofoli is famous for her striking tattoos and has more than 200,000 followers on Instagram.
A mystery brunette was pictured attending a Drake concert with Aguero in July last year.
Her identity was never revealed but Aguero had attended an awards party in Hollywood, LA before he dropping into the VIP after-party with his female companion.
They were both dressed in black and didn't look bothered about being photographed together. Most recently Sergio has been linked with 21-year-old Taylor Ward.
The stunning blond is the daughter of football veteran Ashley Ward. Sources told the Sun Taylor was seeing Sergio back in March.
Body Measurement of Sergio Aguero
Sergio Aguero is a very cool footballer with a charming personality. He has got an athletic body build. He has got a tall height of five feet eight inches with a bodyweight of 77 KG. His chest size is 40 in, waist size is 32 in and biceps size is 13.5 in. Overall, he has got a healthy body. His eye color is dark brown and his hair color is black.
Net Worth of Sergio Aguero
As of 2020, Sergio Aguero's net worth is valued at an outstanding $80 million and has a market value of Euro 80 million. His salary for the entire year is also said to be $23.5 million. He has deals in place with Puma, Pepsi and Electronic Arts. He drives a Lamborghini car which is worth 260 thousand pounds and a Range Rover which is also worth expensive. He currently resides in his mansion located in Manchester, England. Apart From that, he has also got a house in Miami, Florida, the USA which is worth expensive. He is worth millionaire man and one of the richest football players in the world.