About Sofia Vergara
Multi-talented Sofia Vergara is an actress, television producer, comedian, presenter, as well as a model. She is best recognized for her role as 'Gloria Pritchett', the sexy mom-next-door character in the TV series "Modern Family" started in 2009 for which she was nominated for five Golden Globe Awards, four Primetime Emmy Awards, and seven Screen Actors Guild Awards. She is also known ON and OFF the Red Carpet for her sexy figure. Her debut movie was "Big Trouble" (2002) as Nina. She has been the highest-paid actress in American television for 7 consecutive years, from 2013-2019. She has been the highest-paid actress in American television for 7 consecutive years, from 2013-2019. According to Forbes, she is one of the top earners in the television industry and beats the likes of Kim Kardashian and Eva Longoria. Her other notable movies include The Smurfs (2011), New Year's Eve (2011), The Three Stooges (2012), Machete Kills (2013), Chef (2014), and Hot Pursuit (2015). She also had voice-over roles in the animated films Happy Feet Two (2011), Escape from Planet Earth (2013), and The Emoji Movie (2017). She is a judge on "America's Got Talent" as of 2020.
Sofia Vergara's husband, Joe Manganiello has gun full third-wave post-apocalyptic punk with his electric blue mohawk, and the actor is opening up about how his wife, Sofia Vergara, feels about the bold choice. "You know, she married an actor, so she had to think the weirdness would come out at some point," joked Manganiello during a recent chat with ET's Rachel Smith.

Sofia Vergara is famous for being a Colombian-American actress, television producer, presenter, and model. She is best known for being the highest-paid TV actress in the world from the year 2013-2019.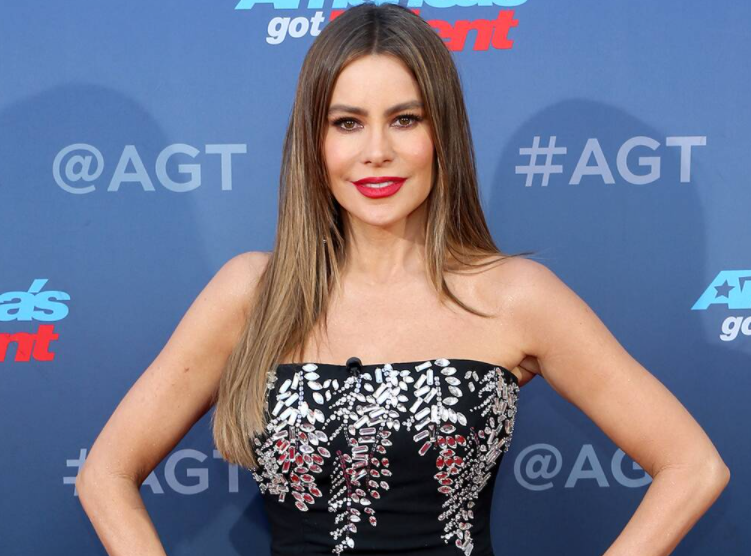 Source: @eonline
Sofia Bergara was born as Sofía Margarita Vergara Vergara on 10th July 1972. Her place of birth/hometown is in Barranquilla, Colombia. She was born to her parents; Julio Enrique Vergara Robayo (father) and Margarita Vergara Davila de Vergara (mother). Her mother was a homemaker and her father was a cattle rancher for the meat industry. She holds Colombian nationality and her ethnic background is Colombian-White. She also holds American citizenship. Her race is White. She was raised alongside her four siblings named Sandra Vergara, Rafael Vergara, Veronic Vergara, and Julio Vergara. Her older brother was killed in gunfire during a botched kidnapping attempt in 1998. The family later moved to Miami, Florida, to escape from the unrest in Colombia. Cancer is her Zodiac sign and her religion is Roman Catholicism. As per her education, she went to attend Marymount International School Barranquilla, a private bilingual Spanish/English school. She later studied dentistry for three years at a university in Colombia but dropped out without finishing the last two semesters to pursue a modeling career. As of 2020, she celebrated her 48th birthday. She was nicknamed La Toti.
Sofia Vergara is a very beautiful actress with a glowing face attracting a lot of people towards her. She stands tall at a height of 5 ft 7 in and her body weight around 64 Kg. She has a pair of hazel eyes and her hair color is naturally blonde. For movies and television, she is sometimes asked to color her hair dark brown or black to make her look more stereotypically Hispanic. Her body measurement is 38-28-39 inches and her bra size is 32F. She wears a dress size of 8 (US). Her body type is voluptuous. She was diagnosed with thyroid cancer in 2000. She had her thyroid removed, underwent radioiodine therapy, and made a full recovery. She takes medication to prevent hypothyroidism.
Sofia Vergara's Acting Career
Sofia began her career as a model after a photographer spotted her walking on a Colombian beach and quickly offered her modeling and TV work.
She made her first appearance, at the age of 17, in a Pepsi commercial aired in Latin America.
She started working as a runway model in Bogota, Columbia.
Her first major job on television was co-hosting the Univision travel show, 'Fuera de Serie'.
In the year 2002, she started her acting career with the comedy film 'Big Trouble'. She then next starred in 'Chasing Papi'.
In the year 2005, she was cast in the movie 'Four Brothers'. She then acted in two Tyler Perry films, 'Meet the Browns' (2008) and 'Madea Goes to Jail' (2009).
She has also appeared as a guest on several TV shows including 'Baywatch' and 'Entourage'.
She was also cast in primary roles in two television series, 'Hot Properties' (2005) and 'The Knights of Prosperity' (2007).
In the year 2009, she performed on-stage for five weeks, playing Mama Morton in the Broadway production 'Chicago'.
She got her breakthrough role as the sexy and assertive Gloria Delgado-Pritchett on the ABC sitcom 'Modern Family'.
In the year 2011, she appeared in many movies including 'The Smurfs', 'New Year's Eve', and 'Happy Feet Two'.
She finished filming the Farrelly brothers' "The Three Stooges", her first leading role in a major film in July 2011.
She lent her voice to the character of Gabby Babblebrook in the 2013 animated sci-fi, 'Escape from Planet Earth'. She did a role in the film 'Machete Kills'.
In the year 2015, she worked as an actor as well as executive producer in the movie 'Hot Pursuit'.
Her other notable movies and TV series are Soul Plane (2004), Dirty Sexy Money (2007), Family Guy (2013), The Simpsons (2016), The Female Brain (2017), The Con Is On (2018), The Con Is On (2019) and many others.
In 2020, she was announced as the newest judge on America's Got Talent, joining the panel starting with its fifteenth season.
She appeared in her son Manolo's YouTube web series "Vida con Toty" in April 2012.
She received a star on the Hollywood Walk of Fame on 7th May 2015.
In February 2020, it was announced that she would be a judge on "America's Got Talent", starting with its fifteenth season.
Awards and Achievements of Sofia Bergara
Sofia Bergara is an award-winning actress. She holds hundreds of awards nominations to her credit including Screen Guild Awards, Golden Globe Awards, Primetime Emmy Awards, and lots more. She has been nominated for four Golden Globe Awards, four Primetime Emmy Awards, and seven Screen Actors Guild Awards for portraying Gloria Delgado-Pritchett in the ABC series 'Modern Family'. She has won seven awards from 2010 to 2013 for the role. Ѕhе hаѕ wоn аn "АLМА Аwаrd fоr Fаvоurіtе ТV Асtrеѕѕ іn а Lеаdіng Rоlе" fоr hеr сhаrасtеr іn Моdеrn Fаmіlу. Ѕhе hаѕ аlѕо bееn gіvеn а rаnk іn thе tіtlе оf "Моѕt Роwеrful Wоmаn оf 2014" bу Fоrbеѕ.
Sofia Vergara's Husband, Joe Manganiello
Sofia Vergara was a married woman. She was married firstly to her handsome husband, Joe Gonzalez in the year 1991 at the age of 18. The duo started dating in their childhood. The married couple was also blessed with a son named Manolo Gonzalez-Ripoll Vergara. Later, due to some reasons, the duo divorced in the year 1993. After that, she began her relationship with Craig David in the year 2003. The pair could not go long and they split. She then fell in love with a politician named Nick Loeb in the year 2010. The couple has an on-off relationship until 2012. The couple also engaged in July 2012, but after nearly two years of engagement, they separated on 20th May 2014.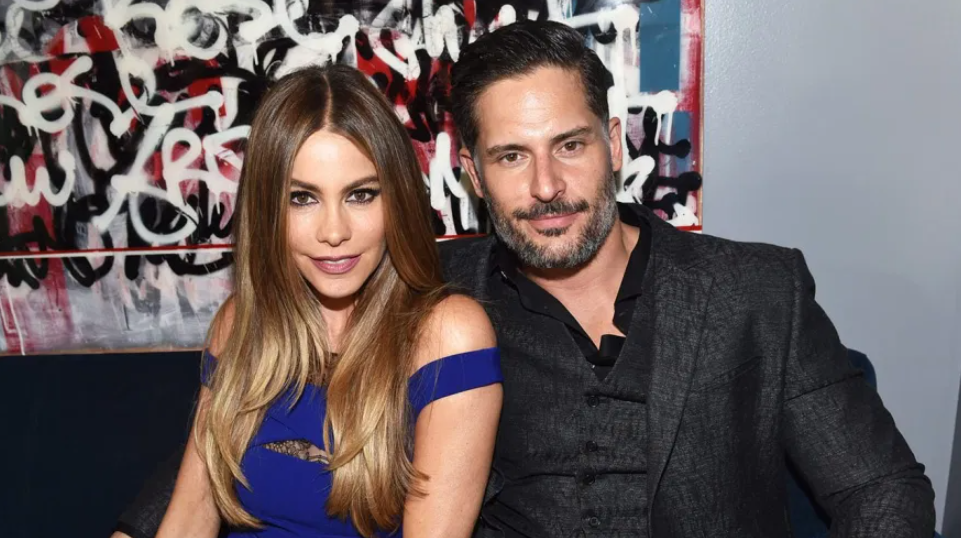 Source: @usmagazine
Her life changed after she met Joe Manganiello at the White House Correspondents' Dinner Party Soon, they began dating each other. By profession, Joe Manganiello is an actor, They engaged during the Christmas of the year 2014 and got married on 21st November 2015 in Palm Beach, Florida. As of now, the couple is living a happy life without any disturbances. Her sexual orientation is straight.
Sofia Vergara's Net Worth 2020
Sofia has made a huge amount of money throughout her career. By profession, she is an actress, TV producer, comedian, as well as a model. She has acted in many films and TV shows. As of 2020, the net worth of Sofia Vergara is estimated to have $180 million as per the source. She also adds up her income through her endorsements like Diet Pepsi, KMart, Comcast Xfinity, Head & Shoulders Spokesperson, medicine Synthroid, Rooms To Go, etc. In the year 2015, Forbes estimated her annual income at $28.5 million. As of September 2016, Forbes reported that she was the highest-paid actress in television, bringing in $43 million in the past year. Her yearly salary as of 2020 is $43 Million. She is living a luxurious lifestyle as of now. Her major source of wealth comes from her acting career.