About Steven Wilson
Born with the birth name/real name of Steven John Wilson, he is a famous musician, singer, songwriter as well as a record producer who is closely associated with the progressive rock genre. As of now, he is a solo artist. He is famous for being the founder, lead guitarist, lead vocalist and songwriter of the band Porcupine Tree, as well as being a member of several other bands. He is a self-taught composer, producer, audio engineer, guitar and keyboard player, and plays other instruments as needed, including bass guitar, autoharp, hammered dulcimer and flute. He has also worked with artists such as Opeth, King Crimson, Pendulum, Jethro Tull, Andy Partridge, Yes, Fish, Marillion, Tears for Fears, Roxy Music and Anathema. His honors include four nominations for Grammy Awards, twice with Porcupine Tree, with his collaborative band Storm Corrosion and as a soloist on one occasion. He received three awards at the Progressive Music Awards in London for his services to the genre, where he was crowned "the king of prog rock" in the year 2015. In 2016, he was named one of the 15 best progressive rock guitarists through the years by Guitar World magazine. He was also ranked the 7th best prog guitarist of 2016 by a MusicRadar readers' poll. He was awarded the UK band/artist of the year by Prog in 2018. He will release his sixth solo album, "The Future Bites", on 29th January 2021. The first single to be taken from the album, "Personal Shopper", was released on 12th March 2020. On 3rd November 1967, Steven Wilson was born in Kingston upon the Thames, London, England. He was raised from age six in Hemel Hempstead, Hertfordshire from where he discovered his interest in music around the age of eight. As a child, Wilson was forced to learn the guitar, but he did not enjoy it; his parents eventually stopped paying for lessons. However, when he was eleven, he found a nylon string classical guitar from his attic and started to experiment with it; in his own words, "scraping microphones across the strings, feeding the resulting sound into the overloaded reel to reel tape recorders and producing a primitive form of multi-track recording by bouncing between two cassette machines". A year later, his father, who was an electronic engineer, built him his first multi-track tape machine and a vocoder so he could begin experimenting with the possibilities of studio recording. His nationality is English and his ethnicity is English-White. His race is White. As of 2019, he celebrated his 52nd birthday. His Zodiac sign is Scorpio. He is an atheist, fascinated by the subject of religion, and a strong critic of organized religion. He is a vegetarian. He does not smoke and does not use recreational drugs, except for an occasional drink. Scroll more to know about his full biography including his career, projects, personal life, net worth, birthday, wiki, facts, age, height, and more.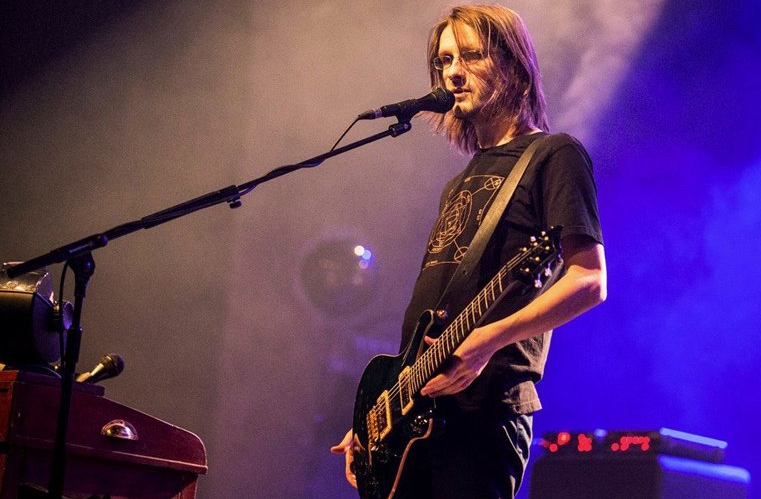 Source: @metalsucks.net
Steven Wilson's Career
According to Steven Wilson, his life was changed one Christmas when his parents bought presents for each other in the form of LPs. His father and mother received Pink Floyd's The Dark Side of the Moon and Donna Summer's Love to Love You Baby, respectively which was his affinity for these albums that helped craft his guitar and songwriting abilities.
He says his taste in music diverged from his peers in the 1980s: I grew up in the 80s, and it was a pretty bad decade for music. There were some interesting things developing, but everyone I knew wanted to be in Level 42, Simple Minds, or U2. I wasn't interested in any of that, so I found solace in the 60s and 70s music that my parents were listening to. And I began to discover this wonderful era, what you'd call the great album era, from 1967 to 1977, from Sgt Pepper through to punk.
His earliest musical projects were the psychedelic duo Altamont (featuring a 15-year-old Wilson working with synth/electronics player Simon Vockings).
Their one and only cassette album, "Prayer for the Soul", featured lyrics by English psychedelic scenester Alan Duffy, whose work Wilson would later use for two Porcupine Tree songs: "This Long Silence" and "It Will Rain for a Million Years".
He was also in a progressive rock band called "Karma", which played live around Hertfordshire and recorded two cassette albums, The Joke's On You (1983) and The Last Man To Laugh (1985). These contained early versions of "Small Fish", "Nine Cats" and "The Joke's On You", which were subsequently resurrected as Porcupine Tree songs.
In the year 1986, he launched the two projects that would make his name. The first of these was initially called "No Man Is An Island (Except The Isle Of Man)", although it would later be renamed "No-Man."
By the year 1990, No Man Is An Island (Except The Isle Of Man) had fully evolved into No-Man and was a voice/violin/multi-instrument trio which had incorporated dance beats into its art-pop sound.
During the late 1990s, his love of experimental, drone, and ambient music led to a series of new projects, notably Bass Communion and Incredible Expanding Mindfuck (also known as IEM).
He also began to release a series of CD singles under his own name.
He has also written reviews for the Mexican edition of the Rolling Stone magazine.
Two reviews have been published so far: one for Radiohead's In Rainbows and another for Murcof's 2007 work, Cosmos.
He also has contributed to UK magazine Classic Rock as an occasional reviewer and to US magazine Electronic Musician.
He wrote the foreword for the 2010 book "Mean Deviation".
He produced and contributed backing vocals, guitar and keyboards for Opeth on the albums Blackwater Park, Deliverance, and Damnation, also contributing lyrics for one song (Death Whispered a Lullaby) in Damnation.
He is also featured on a Fovea Hex EP Allure (Part 3 of the "Neither Speak Nor Remain Silent" trilogy of EP's) on bass guitar. This EP was released in April 2007 through Die-Stadt Musik.
He has also worked with a range of other artists, including OSI, JBK, Orphaned Land, Paatos, Theo Travis, Yoko Ono, Fish, Cipher, and Anja Garbarek, by performing songwriting duties as well as performing musically.
He is featured on the Pendulum album "Immersion", with his vocals featuring on "The Fountain".
He has become known for his 5.1 surround sound mixes, with the 2007 Porcupine Tree album Fear of a Blank Planet nominated for a Grammy Award in the "Best Mix For Surround Sound" category.
He also did the remix for "In the Land of Grey and Pink" by Canterbury scene band Caravan.
He is responsible for the 5.1 and new stereo mixes of the 1992 XTC album "Nonsuch" in 2013, as well as the Gentle Giant albums "The Power and the Glory and Octopus" in 2014 and 2015.
In the year 2018, he released Yes: The Steven Wilson Remixes consisting of Yes albums "The Yes Album" (1971), "Fragile" (1971), "Close To The Edge" (1972), the double album "Tales From Topographic Oceans" (1973), and "Relayer" (1974).
Musical Projects of Steven Wilson
Porcupine Tree
Porcupine Tree began out as a duo of Wilson and his school friend Malcolm Stocks. He began experimenting by recording music in his home until he had the hunch it could become someway marketable.
For the first tape, he even wrote an inlay introduction to an obscure (imaginary) band called "The Porcupine Tree", suggesting the band met in the early '70s at a rock festival, and they had been in and out of prison many times.
When Wilson signed to Delerium label, he selected what he considered the best tracks from these early tapes. All those songs were mastered and made up Porcupine Tree's first official studio album, On the Sunday of Life...
He would release the single "Voyage 34", a thirty-minute long piece that could be described as a mixture of ambient, trance and psychedelia which was done partly as an attempt to produce the longest single yet released, which it was until it was later exceeded by The Orb's "Blue Room."
The second full-length album, Up the Downstair, was released in 1993 and had a very good reception, praised by Melody Maker as "a psychedelic masterpiece... one of the albums of the year".
continued exploring the ambient and trance grounds and issued "The Sky Moves Sideways".
The band's fourth work, "Signify", included the first full-band compositions and performance, which resulted in less use of drum machines and a more full-band sound.
After the release of the live album "Coma Divine" concluded their deal with Delerium in 1997, the band moved to Snapper and issued two poppier albums, "Stupid Dream" in 1999 and "Lightbulb Sun" in 2000.
"In Absentia" was released in 2002, featuring a heavier sound than all the group's previous works.
In 2005, Porcupine Tree released "Deadwing".
In August of the same year, the band released their first live DVD, titled "Arriving Somewhere...".
In early January 2007, the band revealed the album title was going to be "Fear of a Blank Planet" (a deliberate reference to Public Enemy's Fear of a Black Planet), and the concept was influenced by the Bret Easton Ellis novel Lunar Park. The album resulted in the most successful album to date in terms of market and sales and also received the most favorable reviews of the band's whole career.
This album was later revealed to be titled "The Incident".
No-Man

No-Man is his long-term collaboration with singer and songwriter Tim Bowness.
Beginning with Flowermouth in 1994, they have worked with a very wide palette of sounds, and many guest musicians, blending balladry with both acoustic and electronic sounds.
On 22 November 2019, the band released its seventh album "Love You to Bits", their first original recording in 11 years.
I.E.M.

Initially, he had planned for the project to be anonymous, but then label Delerium Records published a song on their Pick N Mix compilation with the composition credited to "Steven Wilson" and so attempts to pass off the project in this way were abandoned.
The project released two more albums "Arcadia Son", and "IEM Have Come For Your Children", in 2001.
A box set of four CDs, consisting of everything he recorded under the name - billed as "an homage and a final farewell to I.E.M." - was released in June 2010.
Bass Communion

He launched Bass Communion, a project dedicated to recordings in an ambient, drone, and/or electronic vein in 1998.
In the year 2001, he met and began to collaborate with Israeli rock musician Aviv Geffen, with whom he created the band "Blackfield."
The albums spawned several singles, notably "Blackfield," "Pain" and "Once." A live DVD from a show in New York was released in 2007.
A third album titled "Welcome to my DNA" came in March 2011.
He still contributed to the band's fourth album in 2013 as a singer and producer.
He left the band after a short European tour in February 2014 and a final date in New York City on 1st May 2014, due to his increasingly tight schedule with his solo career and upcoming projects.
In August 2016, Blackfield announced that their new album, "Blackfield V", would mark the return of Wilson to the band in "full partnership".
On 13th May 2019, Aviv Geffen uploaded a picture to his official Instagram account, revealing that both musicians are currently working on their sixth record.
Storm Corrosion
In March 2010, he along with Mikael Akerfeldt, the frontman of Opeth, decided to work on a new project as a collaboration under the name of Storm Corrosion.
The self-titled album was released in May 2012 on Roadrunner Records.
Akerfeldt and Wilson did no shows in support of the album, and while the two have expressed interest in working together again, they are not currently writing another album for Storm Corrosion.
Solo Career of Steven Wilson
His first official solo album, Insurgentes, recorded between January-August 2008 and standard retail version was released on 9 March 2009.
His second solo album, "Grace for Drowning", was released in September 2011 in CD, vinyl and Blu-ray formats.
His third solo studio album, "The Raven That Refused to Sing (And Other Stories)" recorded with most of the members of the touring band for Grace for Drowning was released on 25 February 2013.
His fourth solo album, "Hand. Cannot. Erase.", was released on 27 February 2015.
On 9th May 2017, the album was officially unveiled as To the Bone and released on 18th August 2017.
He embarked on major tours of the UK, Europe, and North America in 2018 and 2019 to promote the album.
On 12th September 2018, a live album was announced via his official Instagram account under the name "Home Invasion: In Concert at the Royal Albert Hall", and it was released on 2nd November 2018.
On 21st October 2019, he announced 'The Future Bites Tour', his largest and most ambitious show to date.
On 5th March 2020, he began a teaser campaign across his online channels, centering on modern themes of consumerism, product branding, and manipulative social media.
On 12th March 2020, he announced that his highly anticipated sixth solo album "The Future Bites" would be released on 12th June 2020.
On 22nd April 2020, he announced that the release date of "The Future Bites" would be pushed back to 29th January 2021, due to logistical/creative challenges facing the music industry amid the COVID-19 pandemic.
In May 2020, he launched 'The Album Years', an audio-only podcast with his partner in No-Man, Tim Bowness which was very successful upon release, charting highly all around the world on Apple Podcasts.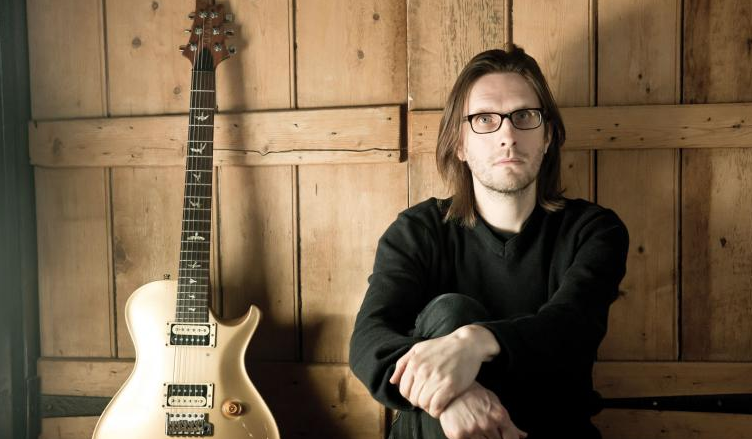 Source: @deccanchronicle.com
Steven Wilson's Wife, Rotem
Steven Wilson is a married man. He married his girlfriend Rotem in September 2019, subsequently sharing the news and wedding pictures on his Instagram page. He prefers to keep a low profile, following the example of musicians like Radiohead, Pink Floyd, and Tool. His sexual orientation is straight and he is not gay. As of now, the duo seems to be living a happy life without any disturbances. He is loyal and supportive to his wife. Their bond is going stronger with the passage of time.
Steven Wilson's Net Worth 2020
Steven Wilson is an English musician, singer, songwriter, and record producer, most closely associated with the progressive rock genre. Currently a solo artist, he became known as the founder, lead guitarist, lead vocalist and songwriter of the band Porcupine Tree, as well as being a member of several other bands. As a solo artist, he has released five albums and he is going to release his sixth album soon. Steven Wilson's net worth will be surely in million but it is yet to be disclosed. Whereas his salary is $187 as of 2020 as per sources. His major source of earning is from the singing career which includes record sales, concert tickets, and more. He is living a cool lifestyle at present.