About Tess Holliday
American model, Ryann Maegen Hoven well known as Tess Holliday is famous for being the world's first 22 size supermodel discovered by the Milk Model Management. She is also a blogger, and make-up artist based in Los Angeles. She gained popularity after featuring in the "Vogue Italia" and "H$M's" advertising and others.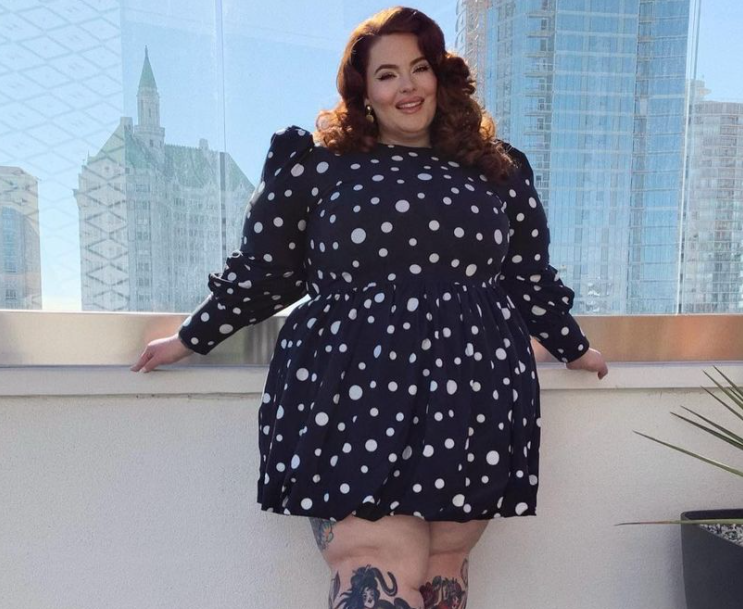 Source: @instagram.com/tessholliday
Being inspired by her mother, Tess Holliday started her modeling in 2010. She often describes herself as a "body positive activist" and she went through several auditions to get into a print advertisement at the age of 15. She also worked as a makeup artist, hairstylist, and creative directives in many fashion events. In March 2014, she became the first model oversize 18 to model to Monif Clarke's clothing line and also modeled for Torrid in the same month. She won the cover of the year at "The PPA Awards" in the UK. She appeared on the cover of the October 2018 edition of Cosmopolitan "UK magazine", "Nylon Magazine", "Marie Claire" and also featured on the cover of "people magazine" in 2015, "Fatshion' blogs. She launched her own clothing company named "mblm by Tess Holliday". She has also appeared on several TV shows such as "Ice and Coco", "Entertainment Tonight", "The Bold Type" (2017), "Gay of Thrones" (2013), "Timeless Beauty" (2018).

Early Life and Family
Tess Holliday's real name is Ryann Maegan Hoven but she changed her name to Tess Munster (a surnamed she chose caused she liked the television sitcom The Munsters) when she started doing alternative modeling and has also used the name Tess Typhoon. She stepped into this world on 5th July 1985. Her birthplace is in Laurel, Mississippi, the United States where she grew up. As she took birth in the United States, she holds American nationality and belongs to North American ethnicity. Her race is white and Christian is her religion. As per her birth date, her Zodiac sign is Cancer.
Doug Hoven is her father whereas Beth Hoven is her mother. When she was a young child, her mother left her father. In June 1995, her mother was paralyzed and disabled after she was shot twice in the head by her fiance, who was charged with attempted murder. She has a brother with whom she moved back to their grandparent's house in Mississippi.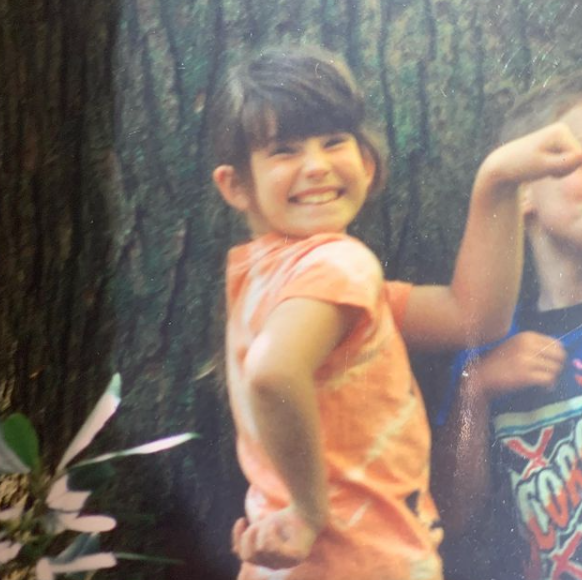 Source: @instagram.com/tessholliday
Concerning Tess Holliday's education, she was drop out of her Hight School at the age of 17 while she was studying in 11th grade. She earned her general equivalency diploma (GED) from online education.

Tess Holliday Married Life & Kids
Tess Holliday is currently a divorced woman and she is enjoying her life at present being single. Back then, she got married secretly to Nick Holliday on 5 July 2015. In 2012, she met Australian businessman, photographer, and artist Nick Holliday on Tumblr. The couple got engaged on 5 July 2014 and she gave birth to her second son Bowie Juniper Holliday in June 2016. She got divorced in 2020. About her sexual orientation, she came out as pansexual in 2019.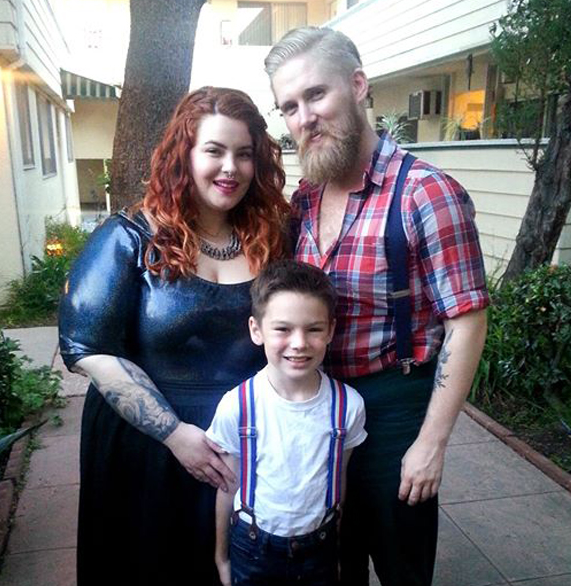 Source: @liverampup
In addition, She was in a relationship with her boyfriend and she gave birth to her first son Rylee at the age of 20 with him but she has never disclosed her boyfriend or her first child father named.

Tess Holliday Net Worth
Tess Holliday has an estimated net worth of $3 million as of 2021. She earns wealth for her professional careers such as modeling, acting, and blogger. She earns a salary of around $1.5 million per annum. She is living a cool lifestyle as of today.

Tess Holliday Height, Weight Loss and Body Size
The standing height famous model, Tess Holliday is 5 ft 5 in or 165 cm tall whereas her balanced weight of 127 Kg. Her eye and hair color both are brown. Moreover, her body measurement is 52-49-59 inches, and wears 22 US dress sizes, 52 bra sizes, 8 US shoe sizes.
Tess Holliday has heavily tattooed such as a Miss Piggy tattoo on her right outer forearm, a Mae West tattoo on her right inner forearm, a Marilyn Monroe tattoo on her left bicep, a plus-size mermaid tattoo on her right upper thigh, a Helly Kitty tattoo on her right calf, a Dolly Parton tattoo on her right arm and also has a Septum Piercing.
Tess opened up about her anorexia recovery and the negative impact of comments on her weight. She shared a series of selfies in a bright red sports bra and got real in the caption: "To everyone that keeps saying "you're looking healthy lately" or "You are losing weight, keep it up!" Stop." In case that wasn't clear enough, she repeated it again: "Don't. Comment. On. My. Weight. Or. Perceived. Health. Keep. It. To. Yourself. Thanks✌🏻"