About Tracy Tutor; Real Estate Agent and Reality Star
Tracy Tutor is a real estate agent as well as a reality star. She is also the cast member of Million Dollar Listings: Los Angeles which airs on Bravo. She joined the show on season 10 becoming the first female realtor to appear on the show. At first, she started in a real estate working for her father, Ronald Tutor at Tutor Perini in 2001 by joining Sotheby's International Realty. After nine years of her work at Sotheby's, she worked at brokerages Partners Trust and The Agency in Beverly Hills. In the year 2014, she joined Douglas Elliman. She then became one of the top brokers in the real estate brokerage firm. She mostly specializes in properties in West L.A., like Brentwood, Beverly Hills, and Bel Air. "I am really interested to see where the values go in Brentwood, Santa Monica, and the Palisades. We've seen big numbers in the Hollywood Hills and Beverly Hills. I think the next big numbers will be Brentwood." Furthermore, she has consulted on the sales of some $400 million worth of branded real estate for the Amangiri at Canyon Point, a luxury hotel and resort in Utah. Some of her clients are associated with the entertainment industry. Some of her clients include Edward Norton and Channing Tatum. Tracy opened up about the recent release of her first book, "Fear Is Just a Four-Letter Word: How to Develop the Unstoppable Confidence to Own Any Room," which chronicles her bout with sexism in the real estate industry. "Million Dollar Listing: Los Angeles" cast member Tracy Tutor, formerly Tracy Tutor-Maltas, recently contracted COVID-19 but didn't initially realize she was suffering from the deadly virus. Tracy revealed that both she and her new boyfriend, Erik Anderson, caught the coronavirus early on in the pandemic but didn't know it until several weeks later when they underwent an antibody test. "[Things] got pretty intense . . . because we went to Mexico together and we both had COVID and we didn't know it," Tracy began of her relationship. According to Tracy, she did fall ill after contracting COVID-19 but because she didn't have "enough of the symptoms," her doctor was unable to give her a coronavirus test. Tracy explained, her doctor came to the assumption that she was dealing with "some sort of virus or flu." On 11th August 1975, Tracy was born in Hidden Hills, California, United States of America. As of 2019, she celebrated her 44th birthday. Her nationality is American and her ethnicity is American-White. Her race is White. Her Zodiac sign is Leo and her religion is Christian. She was born to his parents; Ronald Tutor (father) who is a multi-millionaire investor and entrepreneur. He is the CEO of Tutor-Perini, one of the largest general building contractors in the U.S., and the president of Tutor-Saliba, a heavy civil works construction company. He has been married thrice and is currently married to Alia Tutor. She has two siblings from her father's second marriage. As per her education, she graduated from the University of Southern California in 1997, with a bachelor's degree in theater arts. While at the University of Southern Calfornia, she was a member of the Kappa Alpha Theta sorority and served as a mentor.
Source: @bravotv.com
Tracy Tutor's Career
At first, Tracy began working in a real estate for her father at Tutor Perini where she got experienced and learned a lot about the real estate industry.
She then joined Sotheby's International Realty. After nine years of her work at Sotheby's, she worked at brokerages Partners Trust and The Agency in Beverly Hills.
She is now one of the top real estate agents at the Douglas Elliman Beverly Hills and is also an integral part of their Sports and Entertainment division.
She has represented some of the noteworthy brands in the real estate as well as iconic architects such as John Lautner, Frank Gehry, and Pierre Koenig. She is also a representative of the West Hollywood Edition Hotel and Residences designed by a British architect John Pawson and created by the visionary hotelier Ian Schrager.
As a reality star, she joined the cast members of "Million Dollar Listing Los Angeles in 2017 for the 10th season of the show becoming the first-ever woman to join the cast member of the show and the 2nd woman to be the part of the franchise.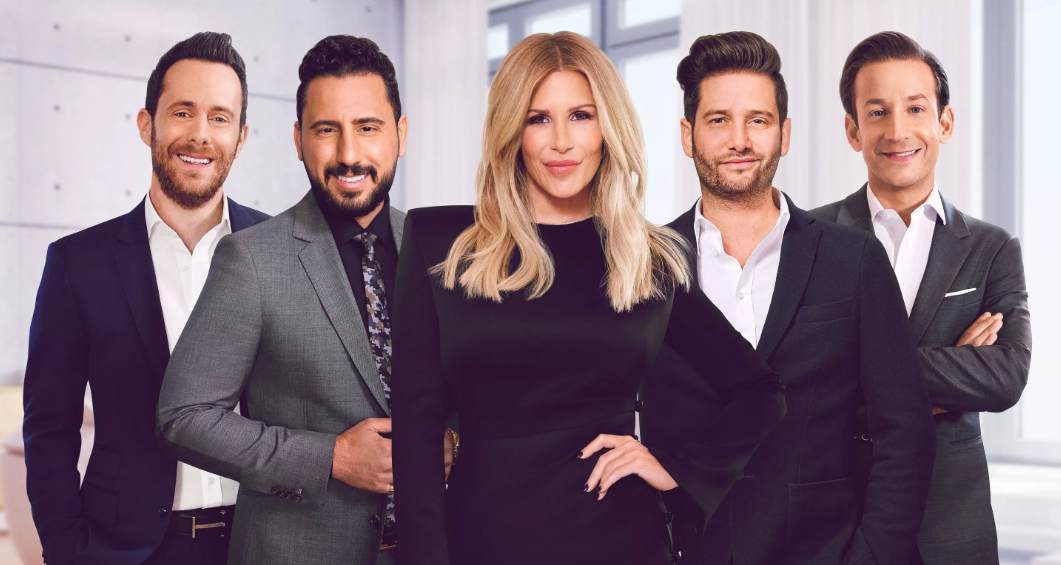 Source: @theblast.com
Tracy Tutor and her boyfriend Erick contracted COVID-19 unknowingly
Tacy was a married woman. Previously she was married to her husband, Jason Maltas. Jason Maltas is the president of Gordon Gibson Construction, which is headquartered in Santa Monica, California. She has two children from her marriage to Jason; Juliet Maltas and Scarlett Maltas. The duo spent together 13 years before they divorced in citing "irreconcilable differences." They agreed on joint custody for their daughters and agreed not to let the kids appear on MDLLA. The duo also signed a prenuptial agreement that divided their assets equally, and neither requested spousal or child support. According to the divorce settlement, Tracy got to keep their $18.0 million home, the Cadillac Escalade, and the Range Rover. She will also have to pay for their daughter's equestrian classes and the nanny's expenses. In January of 2019, their divorce has been finalized. As of 2020, their daughter, Scarlett and Juliet are 11 and 14 years old.
On 7th July 2020, while appearing on Watch What Happens Live with Andy Cohen: @ Home, she revealed that she was in a relationship. She is currently in a relationship with Erick Anderson. "I'm happy. I'm seeing somebody, and it's going fabulously. I'm having a really good time." She is having a good time with her loved one at present. Her sexual orientation is straight. Recently, Tracy Tutor and her boyfriend Erick contracted COVID-19 unknowingly.
Source: @dailymail.co.uk
At present, Tracy is residing in Brentwood, Los Angeles.
Tracy Tutor's Net Worth 2020
Being a successful businesswoman and a TV star, Tracy Tutor has been earning pretty well in her life. Although her net worth and salary have not been disclosed yet, we may guess that she has the net worth in between $1 million- $5 million (approximately). Her father has a net worth of $790 million. Tracy also divorced her husband which lead to them selling their Brentwood house in 2019 for $ 19.7 million. We may not be sure of what Tracy's exact net worth is, but we can say that she has plenty of money to spend. She is living a luxurious lifestyle as of now. Her source of money comes from two parts; business and TV shows. She is satisfied with her earnings at present.