Trey Gowdy is an American television news personality, former politician, and former federal prosecutor. He was also once appointed as the Assistant United States Attorney. He has also worked as a 7th Circuit Solicitor. He was the leader of investigating the Department of 2012 Terrorist Attack in Benghazi. According to Politico, during his tenure in Congress, Gowdy was "considered one of the GOP's most versatile and skilled legal experts, owing to his background as a federal prosecutor." Scroll down to know more information regarding his biography, birthday, wiki, family, facts, education, career, wife, children, net worth and many more.
Famous For
He is known for serving as the U.S. Representative for South Carolina's 4th congressional district from 2011 to 2019.
Trey is also known for his command of the law and his service on Capitol Hill.
He is also known for his appearance in four episodes of the television program Forensic Files, as well as Dateline NBC and SCETV.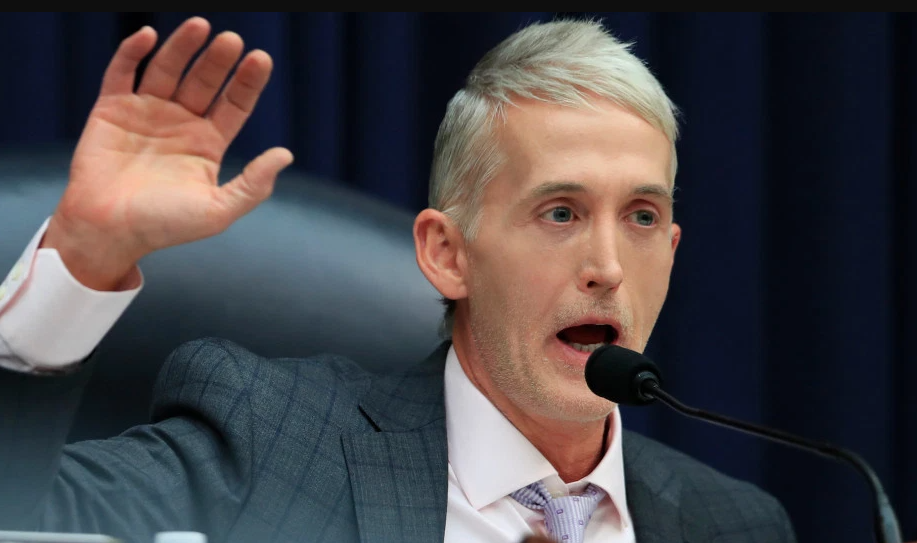 Source: @motherjones.com
Early life of Trey Gowdy
Gowdy was born on August 22, 1964, in Greenville, South Carolina, USA. His birth name is Harold Watson "Trey" Gowdy III. He holds American Nationality and belongs to white ethnicity. His Zodiac sign is Leo. His birthday falls on the 22nd of August every year. His father's name is Harold Watson "Hal" Gowdy Jr. MD and mother's name is Novalene Gowdy; his parents/family. He has three sisters: Laura, Caroline, and Elizabeth. Although he was born in Greenville, South Carolina He spent his childhood in the city of Spartanburg a few far away. He attended Spartanburg High School and got graduated in 1982. In 1986 Gowdy attended Baylor University in Texas and graduated in a Bachelor of Arts in History. After three years in 1989, he received Juris Doctor from the University of South Carolina. His religion is Christian.
Career of Trey Gowdy
Before his congressional career, Gowdy served as a federal prosecutor in the District of South Carolina from 1994 to 2000 and then as the solicitor (district attorney) for South Carolina's Seventh Judicial Circuit, comprising Spartanburg and Cherokee counties, from 2000 to 2010.
From 2014 to 2016, Gowdy chaired the United States House Select Committee on Events Surrounding the 2012 Terrorist Attack in Benghazi which was partly responsible for discovering the existence of Hillary Clinton's private email server.
His investigative committee spent over two and a half years and $7.8 million investigating the events
surrounding the 2012 Benghazi attack, ultimately finding no evidence of specific wrongdoing by then-Secretary of State Clinton.
Gowdy pressed for the prosecution of Hillary Clinton during the 2016 presidential campaign.
From 2017, he chaired the House Oversight Committee.
On January 31, 2018, Gowdy announced that he would not seek re-election in 2018 and that he intended to pursue a legal career instead of politics. He has since joined the law firm Nelson Mullins Riley & Scarborough, and also joined Fox News as a contributor. In October 2019, he announced he was joining President Donald Trump's legal team and because of conflict of interest would no longer serve as a contributor to Fox News.
However, Gowdy's proposed move to join the lawyers defending Trump was scuttled a few days later over concerns that he would be acting in violation of anti-lobbying laws. On 2nd January 2020, NBC News reported that he would not join Trump's legal team. On February 28, 2020, Gowdy joined the 'The Daily Briefing.' in Fox news and he reported and provide the latest information about the socialism in South Carolina ahead of the primary.
On April 19, 2020, he joined Jesse Watters on 'Watters' World and discuss on whether China will be held accountable for the COVID-19 crisis.
Achievement and Awards
Talking about his Achievement and Awards, Gowdy received the Postal Inspector's Award for the successful prosecution of J. Mark Allen, one of "America's Most Wanted" suspects.
Personal Life of Trey Gowdy
Trey Gowdy is a married man. His wife's name is Terri Dillard Gowdy. Terri Gowdy is a former Miss Spartanburg and 2nd runner up for Miss South Carolina. Currently, she works as a first-grade teacher in the Spartanburg School District. They got married on August 2, 1989. They are in their long marriage relationship from 1989 till present. The couple is the parents of their two children, Watson, and Abigail.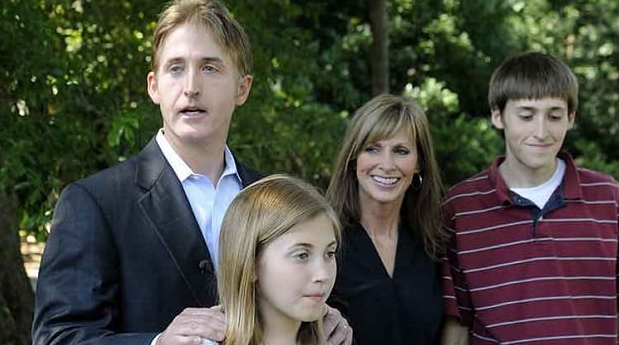 Source: @justrichest.com
Net worth of Trey Gowdy
As of 2020, The net worth of Trey Gowdy is estimated to be the US $500 thousand and earns $174 thousand annually. He has accumulated most of his fortune through his career as television news personality, former politician, and former federal prosecutor.
Body Measurement of Trey Gowdy
Trey Gowdy is a good looking man of high personality and a well-maintained body. He stands 5 feet 9 inches tall and weighs 79 kg. His eye color is Blue and hair color is Blonde. Overall, he has got a healthy body.