About Tyler Joseph
"Tyler Robert Joseph" is an American singer, songwriter, and rapper who is professionally known as Tyler Joseph. He is best known for being the lead vocalist of the two-part music band, "Twenty-One Pilots" and having delivered a number of successful singles such as "Ride and Stressed Out". He released his debut studio album "No Phun Intended" on his own in 2007, whereas in December 2009, his music band "Twenty-One Pilots" launched their debut studio album by the name of "Twenty-One Pilots". He was first seen on the talk show, "The Tonight Show" with Conan O'Brien in 2009. He founded the band in 2009 along with college friends Nick Thomas and Chris Salih, who would later leave because of busy schedules. He has also won the Best Pop Duo/Group Performance award. Recently, he is apologizing after a tweet about using his "platforms" drew backlash.
Famous For

Being an American singer, songwriter, and rapper.
For being the lead vocalist of the two-part music band, "Twenty-One Pilots".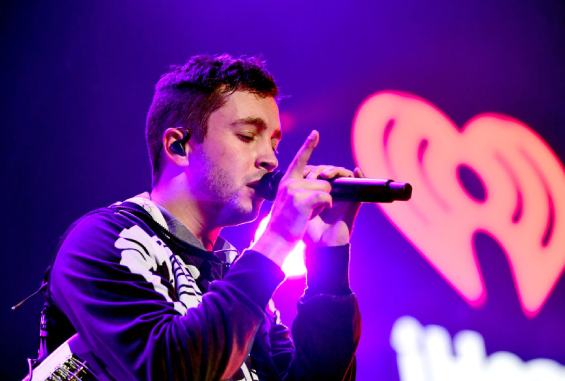 Source: @mix941
Early Life of Tyler Joseph

Tyler Joseph took birth on 1st December 1988 in Columbus, Ohio, the U.S. His full name or real name is "Tyler Robert Joseph". Tyler is from American nationality whereas his ethnicity is American-White. Similarly, he belongs to the Christianity religion. His star sign is Sagittarius and race is white. He celebrates his birthday on 1st December of every year and he had celebrated his 31st birthday as of 2019. He is the son of Chris Joseph (father), a former high school coach and school principal, and Kelly Joseph (mother), who is a maths teacher. She was made Olentangy Orange High School's basketball coach in 2013. His siblings are Zack Joseph (Brother), Jay Joseph (Brother), and Madison Joseph (Sister). He is the grandson of Robert O. Joseph (Paternal Grandfather), and Nancy K Joseph (Paternal Grandmother). He is educated at Otterbein University, but he rejected an opportunity to play basketball, along with a scholarship to the university.
Career of Tyler Joseph

Tyler Joseph leads off his singing career by recording a solo album titled "No Phun Intended" in his basement from around 2007 to 2008.
Then in 2009, "Twenty-One Pilots" was founded in Columbus, where they released their debut, self-titled album on 29th December 2009 and jumps off touring Ohio in 2011, followed by their second album, "Regional at Best".
After that, on 8th January 2013, the band launched a third full-length album, "Vessel", and later announced their fourth album's title, "Blurryface" on 17th March 2015 as well as they released their new single "Fairly Local" on the same day which was launched on 17th May 2015.
He has also contributed backing vocals to the song "Sickly Sweet Holidays" by Dallon Weekes in December 2014.
Later, the band announced the release date of their fifth studio album, "Trench" on 11th July 2018, which was launched on 5th October 2018. But a Twitter user leaked the full song onto his Twitter account in inferior quality on 27th August 2018 and was confirmed real when the band made the song available on streaming services later that day as the album's fourth single. A music video for the song was released on 5th October 2018, the day of the album's release.
The music video for "Chlorine" was uploaded to YouTube upon the song's release as a single on 22nd January 2019, which was created by Tyler and directed by Mark C. Eshleman of Reel Bear Media.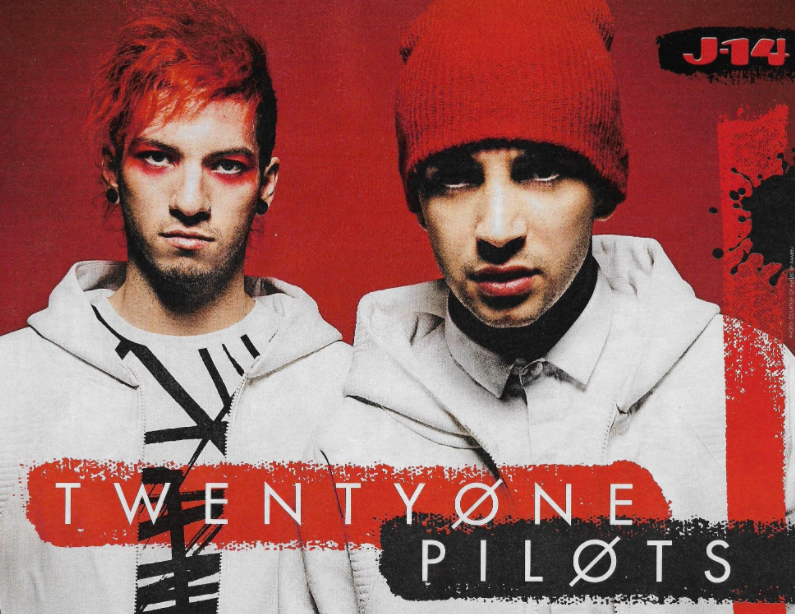 Source: @amazon
Then, the band released a new single "Level of Concern" on 9th April 2020, in which lyrics reference the anxiety during the COVID-19 pandemic. While the band was under lockdown because of the U.S. state and local government responses to the COVID-19 pandemic, the accompanying music video for the track was filmed in Joseph and Dun's homes.
Furthermore, as a piece of fresh news, Tyler is apologizing after a tweet about using his "platforms" drew backlash. "You guys keep asking me to use my platforms," he wrote, along with two pictures of himself in high platformed shoes. "Feels good to dust these bad boys off."
Rather than directly address the criticism right away, Joseph followed up with several tweets about the importance of mental health. He wrote that he doesn't know if he "can even handle everything that's happening right now" and that he "can only carry so much" mentally and emotionally.
"My tweet wasn't supposed to be about human rights," he wrote. "so in case you are wondering where I stand: Black Lives Matter. I just wanted to take a moment to raise awareness about something else that has meant a lot to me for a long time. But now I see there is no room for that right now... I'm truly sorry if it hurt anyone."
Awards and Achievements of Tyler Joseph

Tyler Joseph has been nominated for several awards such as Record of the Year, Best Rock Performance, Best Song Written for Visual Media, Best Rock Song awards, but he has only won the Best Pop Duo/Group Performance award. He is a hardworking guy so he can achieve more awards from his appearances in the coming days.
Personal Life of Tyler Joseph

Reflecting on Tyler Joseph's personal life, he is a married guy. He tied a knot with his partner, Jenna Black on 28th March 2015. Jenna is an American author of paranormal romance novels, urban fantasy, and young adult fantasy novels. They were in a relationship for a very long time and their relationship status is exceptional till now and hopes it will be in the future too. The couple has also given birth to their first child, a daughter named Rosie Robert Joseph on 9th February 2020. In addition, regarding his sexual orientation, he is straight.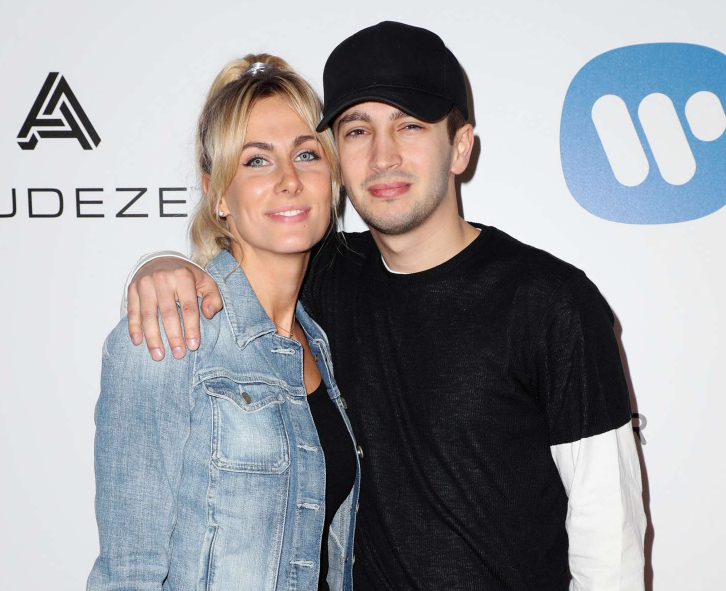 Source: @gotceleb
Net Worth of Tyler Joseph

Moving towards Tyler's net worth, he is earnings a fine amount of money from his career and he is satisfied with it. His net worth is around $16 million dollars as of 2020. He also earns a handsome amount of salary which is around $1 million to $5 million dollars. In addition, his primary source of income is from a singing career. His band "Twenty-One Pilots' " songs have been used in commercials on JBL Flip, Extra Gum, and Facebook Messenger from where they can earn a considerable amount of money.
Body Measurement of Tyler Joseph

Talking about Joseph's body measurement, he stands at a height of 5 ft 9 in or 175 cm and his body weight is around 69 kg or 152 lbs. He is a handsome guy with a charming smile. His hair color and eyes color is dark brown. Regarding his body build it is average and his body measurement is 37-13.5-31 inches. In addition, he relies on his love of basketball to keep himself fit. Joseph has a three-part tattoo that represents something that saved his life.
Tyler Joseph's Tattoos

Tyler is a Christian and his faith influences his music and his tattoo designs. He has four rectangles positioned tattoo at the left side of his chest and a single rectangle is gripped across the right pec of his chest making a cross in the middle of it. The inner side of his right bicep carries a tattoo of a symbol which is a composition of letter C tattooed with a letter X. The outer side of Tyler Joseph's right forearm has a tattoo of symbols that reads," •|i|• Ø i+! ]•[ ". The inner side of his right bicep has a tattoo of Roman numerals that can be read as ,'XI,III.XVI:XXXIII' inked. The inner side of jos right arm has a tattoo comprised of numerous shapes inked. The upper side of his left arm consists of a tattoo that shows two dot-like figures followed by two bars below them which to make two exclamation marks. The inner side of his left arm's wrist contains a tattoo of three thin bands wrapped around his wrist. He later got three dots added to it. He has three thick shaded band tattoos gripping his left arm is inked on it. He has got the name of the drummer of his band which can be read as, 'josh' and is inked on his leg.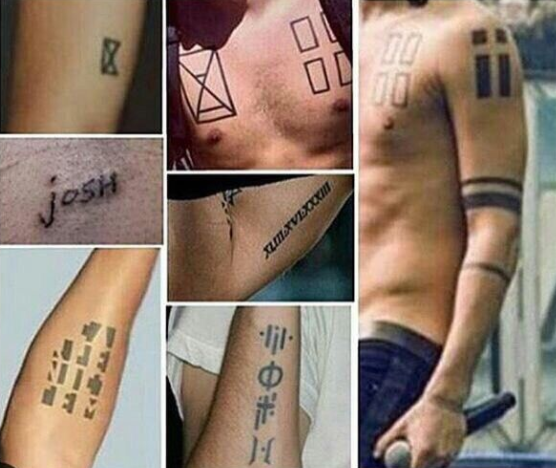 Source: @smoteymote.blogspot.com/