Anne Hegerty Biography
An English quizzer, TV presenter, and television personality, Anne Solway Hegerty is professionally known as Anne Hegerty. She is well known as a "chaser," or permanent opponent of contestants, on the British game show "The Chase", she is also notable for her contributions to a number of other quiz programs, including "Are You an Egghead?", "Brain of Britain", and "Mastermind". In 2014, she placed among the top fifty in the World Quizzing Championships. Her intelligence and uniqueness are admired by both her peers and the audience members. She is extremely popular on social media and has an impressive number of followers on Twitter. Known for her bold attitude, she kindled considerable controversy in 2018 for her views on gender pay inequality. As recent news, Hegerty has an on-air tiff with Bradley Walsh over cheating. Scroll down to read Full Biography, Net Worth, Personal Life, Interesting Facts, Wiki, Age, Partner, & more.
Famous For

For being an English quizzer, TV presenter, and television personality.
For her role as a "chaser," or permanent opponent of contestants, on the British game show "The Chase".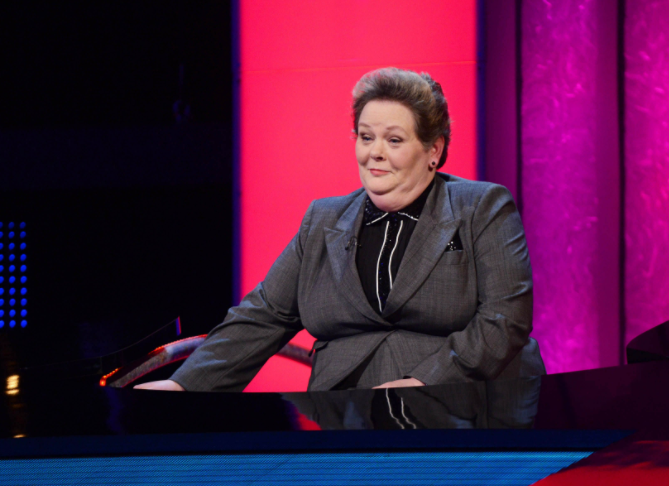 Source: @digitalspy
Anne Hegerty Early Life

On 14th July 1958, Anne Hegerty took birth with the real name or full name of Anne Solway Hegerty in Westminster, London, England (birthplace/hometown). She holds British nationality and her ethnicity is British-white. She is from the Christianity religion and her race is white. She happily celebrates her birthday on the 14th July of every year and she has celebrated her 62nd birthday as of 2020. Her star sign is Cancer as per her birth date. She is the daughter of Kenneth Hegerty (father) and Shirley Brereton Hegerty (mother). She has one sibling, a brother named Jon Hegerty.
Anne Hegerty Career

Anne Hegerty kicks off her career on the ITV game show "The Chase" whereas she has starred on a number of other quiz shows, including "Mastermind", "Fifteen to One", "Today's the Day", "Are You an Egghead?" and "Brain of Britain".
She then was seen on "Who Wants to be A Millionaire" in 2010 as the "phone a friend" for a competitor, Lisa Harman from Ecclesfield; Harman won 75,000 pounds.
She correctly answered the question about the author of "Twilight" as well as Hegerty appeared in the pantomime Cinderella in the role of wicked stepmother at the Grange Theatre in Northwich in December 2014.
After that, she appeared as Fleshcreep in the pantomime "Jack and the Beanstalk" at the Civic Hall in December 2015 and also starred in the pantomime "Beauty and the Beast" as the Enchantress.
She was seen in the pantomime "Jack and the Beanstalk" as Blackweed from 6th December 2016 to 1st January 2017 whereas she starred as The Empress of China in the pantomime "Aladdin" from 8th to 31st December of the following year.
Later, she joined 26 other celebrities at Metropolis Studios to record an original Christmas song called "Rock With Rudolph" in aid of Great Ormond Street Hospital in 2018 which was released digitally through independent record label Saga Entertainment in November 2018. The music video debuted exclusively with "The Sun" on 29th November 2018 and had its first TV showing on Good Morning Britain on 30th November 2018.
Also, she appeared in the pantomime "Dick Whittington" as Queen Rat from 18th December 2018 to 6th January 2019 however, Anne appeared as Carabosse in the pantomime "Sleeping Beauty" at Middlesbrough Theatre from 5th December 2019 to 5th January 2020.
Moreover, she has starred in "Beat The Chasers" as a chaser in 2020, and also she can be seen in "The Chasers Road Trip: Trains, Brains, and Automobiles" as herself in 2021.
Furthermore, as a piece of fresh news, Hegerty has an on-air tiff with Bradley Walsh over cheating. She has responded to a cheeky Twitter user after they compared her cleavage to "the Mitchell brothers" from EastEnders, as her swimsuit look on "The Chasers Road Trip" sparked a frenzy online. The star's revealing swimsuit was unveiled when she removed her life jacket in order to swim more easily.
Anne previously apologized for her swimsuit look on the series while discussing her adventures with Shaun and Mark on "This Morning".
Host Phillip Schofield asked: "One of the things Anne looked like you might have enjoyed is the dolphins." Anne explained in response: "Yeah, it wasn't so much the dolphins I just enjoy swimming and open water. I'm sorry everyone had to see me in a swimsuit, it was not a bikini."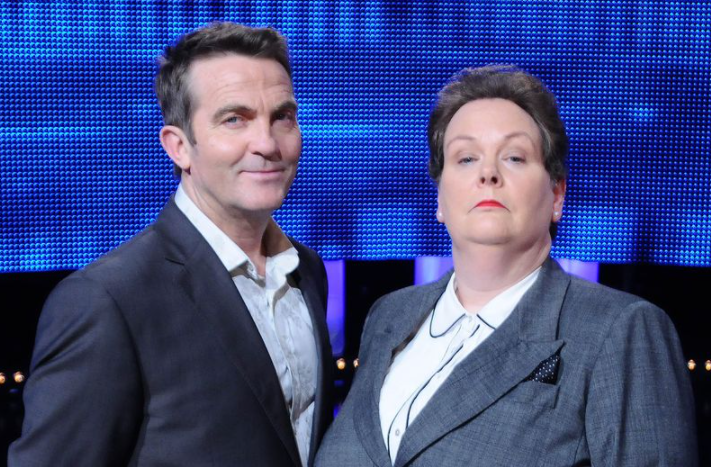 Source: @rsvplive.ie
Journalist Career
Anne Hegerty began her journalistic career in the 1980s as a reporter and feature writer at the "South Wales Argus", based in Newport, South Wales, before moving to Manchester, England.
Besides, she has also worked as a ghostwriter.
Anne Hegerty Personal Life

Reflecting on Anne Hegerty's personal life, she is a married woman. Anne Solway Hegerty has been married to her longtime partner Jake Hester since 2015 and leading a happy married life together. They are going well together. Although they are in their late 50s, they have been married for more than two years as they tied the knot on 21 October 2015. But they were a partner for a very long time. Her sexual orientation is straight.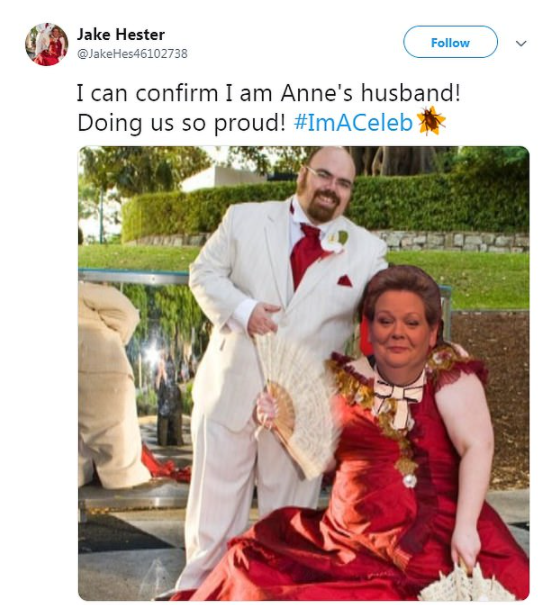 Source: @dailymail.co.uk
Anne Hegerty Net Worth

Moving towards Anne Hegerty's net worth, she has a worth of around $3 million (around 2.3 million pounds) as of 2021. She has a great appearance that is well appreciated in the industry and she should casually utilize the gifted aspects that she is carrying within her. Anne has also a handsome amount of salary too which is also around thousands of dollars per year. In addition, her major source of income is from her quizzer, TV presenter, and television personality career.
Anne Hegerty Body Measurement

The height of English quizzer, TV presenter, and television personality, Anne Hegerty is around 1.71 m whereas she has also fine weight matching to her body height. She is a beautiful woman with brown hair and dark brown eyes color as her body build type is large. Anne kept her hair always short in which she looks perfect.