About Ashton Kutcher
Ashton Kutcher is a famous American actor, producer, and entrepreneur. He is famous for his first TV show That '70s Show (1998-2006) as Michael Kelso and Two and a Half Men (2011-Present). He made his film debut in the 1999 romantic comedy "Coming Soon". His notable movies include Dude, Where's My Car?, television series, Punk'd, Jobs, The Ranch, and more. In 2003, he won the 'Teen Choice Award' for the movie Punk'd in the category Reality Hunk, and again the following year, in the category TV personality. In 2010, he was awarded the 'Favourite Web Celebrity' by People's Choice Awards, USA. This accolade came to him for the most number of followers on Twitter. In the year 2004, he starred in the lead role of the psychological film The Butterfly Effect. Moreover, he is also a venture capitalist and the co-founder of the venture capital firm, A-Grade Investments. He has investments in over 60 companies, the most prominent of which include Skype, Foursquare, Airbnb, Path, and Fab.com. He has invested in five startups as of August 2017-Neighborly, Zenreach, ResearchGate, Kopari Beauty, and Lemonade marking his foray into the "insurtech" sector. He became the first Twitter user to reach more than 1 million followers beating CNN in the site's "Million followers contest" on 16th April 2009. Ashton Kutcher was born on 7th February 1978 as Christopher Ashton Kutcher (real name/birth name). His birthplace is in Cedar Rapids, Iowa, the USA. He was born to his parents; father, Larry M. Kutcher, and mother, Diane Kutcher. He holds the American nationality and he has Czech, German, and Irish ancestry. His ethnicity is Mixed. He is a Roman Catholic as per his religion. He also has two siblings, a sister, Tausha, and a fraternal twin brother, Michael. His parents divorced when he was 16 years old. As per his education, he attended Washington High School in Cedar Rapids. His family moved to Homestead, Iowa where he attended Clear Creek Amana High School. He was attracted to acting at an early age. He appeared in school plays. He was arrested during his senior year at high school while he broke into his high school at midnight with his cousin in an attempt to steal money. He was convicted of third-degree burglary and sentenced to three years of probation and 180 hours of community service. He then enrolled at the University of Iowa in August 1996 to major in biochemical engineering. A model scout approached him at a bar called The Airliner in Iowa City. He was recruited to enter the "Fresh Faces of Iowa" modeling competition, where he finished in the first place. He dropped out of college winning a trip to New York City to the International Modeling and Talent Association (IMTA) Convention. After his stay in New York City, he returned to Cedar Rapids. He later relocated to Los Angeles to pursue a career in acting. His Zodiac sign is Aquarius. As of 2020, he celebrated his 42nd birthday. Scroll more to know about his full biography including his biography, birthday, wiki, net worth, height, facts, age, married, wife, children, career, investment, and more.
Ashton Kutcher Career (1998-Present)
Modeling Career
After participating in the IMTA competition in the year 1998, he signed with the Next modeling agency in New York where e modeled in Paris and Milan.
Moreover, he also appeared in commercials for Calvin Klein.
Acting Career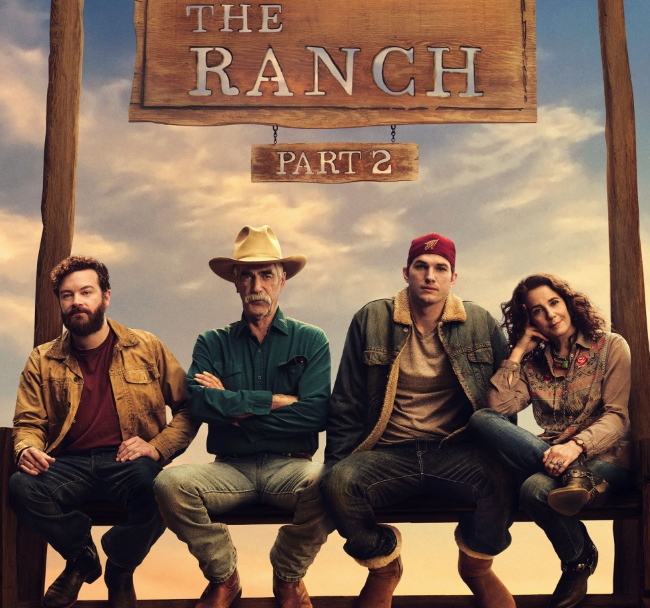 Source: @imdb.com


Ashton made his acting debut at Michael Kelso in the television series That '70s Show from the year 1998 until 2006.
He made his film debut in the 1999 American romantic comedy film, "Coming Soon". He appeared in the film as Louie.
He then starred in several comedy films, including Dude, Where's My Car? (2000), Just Married (2003), and Guess Who (2005).
He appeared in the 2003 family film Cheaper By The Dozen as a self-obsessed actor.
In the year 2003, he produced and starred as the host in his own series, MTV's "Punk'd".
He is also an executive producer of the reality television shows Beauty and the Geek, Adventures in Hollyhood (based around the rap group Three 6 Mafia), The Real Wedding Crashers, and the game show Opportunity Knocks. Many of his production credits, including Punk'd come through Katalyst Films, a production company he runs with partner Jason Goldberg.
He had voice roles in the computer-animated comedy film, Open Season in 2006.
He created, produced, and hosted the American hidden camera-practical joke reality television program Punk'd. He hosted the series between 2003 and 2007 and also in 2012.
He landed the lead role as Walden Schmidt in the 9th season of CBS sitcom, "Two and a Half Men" in the year 2011.
He had a cameo appearance in the 2014 musical comedy-drama film, Annie.
He appeared in the 2014 documentary, "The Man Who Saved the World".
His debut as the character Walden Schmidt, entitled "Nice to Meet You, Walden Schmidt", was seen by 28.7 million people on 19th September 2011 where he earned $750,000 per episode on the show.
His other major role is Colt Bennett in the Netflix series, "The Ranch" since 2016.
He appeared as a guest Shark during the seventh season of reality TV show Shark Tank, which premiered 25th September 2015.
His other major films are My Boss's Daughter, The Butterfly Effect, Guess Who, A Lot Like Love, What Happens in Vegas, No Strings Attached, and Jobs, Down to You, Reindeer Games, Texas Rangers, Bobby, The Guardian, Spread, Personal Effects, Brother's Justice, Valentine's Day, and Killers.
In the year 2016, he appeared in the "Candy, Quahog Marshmallow" episode of Family Guy.
Since 2016, he has starred in the Netflix series, "The Ranch", alongside Danny Masterson, Elisha Cuthbert, and Debra Winger, playing the role of Colt Bennett, the son of a Colorado rancher (Sam Elliott) returning home from a semi-pro football career to run the family business on the ranch.
Know About Danny Masterson's Biography
Producer Career
Ashton Kutcher was an executive producer of hidden camera prank reality show, Punk'd between 2003 and 2007, and in 2012.
He was also an executive producer of Beauty and the Geek, My Boss's Daughter, The Butterfly Effect, You've Got a Friend, Adventures in Hollyhood, Miss Guided, Game Show in My Head, The Real Wedding Crashers, Room 401, Pop Fiction, Opportunity Knocks, True Beauty, The Beautiful Life, Spread, Killers, Rituals, and Forever Young, among others.
Venture Capital

Besides the entertainment industry, Kutcher has invested in several high technology startups.
He has investments in over 60 companies including Skype, Foursquare, Airbnb, Path, and Fab.com.
As of 2017, he has invested in five startups, Neighborly, Zenreach, ResearchGate, Kopari Beauty, and most recently, Lemonade.
He is also the co-founder of the venture capital firm A-Grade Investment.
Kutcher, Oseary & Burkle started by initially investing $30m of their own funds in 2010 when they founded the firm, by 2016 Forbes valued the firm's holdings at $236M.
At SXSW on March 14, 2015, he announced Sound Ventures, the successor to A-Grade Investments managing a fund backed by institutional funding.
He has invested in an Italian restaurant, Dolce and a Japanese-themed restaurant, Geisha House in Atlanta, Los Angeles, and New York City.
In 2019, Ashton Kutcher, Mark Cuban, Steve Watts, and Watts' wife Angela, invested a 50% stake in Veldskoen shoes fledgling US business.
Other Works

Ashton Kutcher established an international human rights organization, DNA Foundation with his then-wife Demi Moore in 2009.
DNA Foundation was later known as Thorn: Digital Defenders of Children works to address the sexual exploitation of children and the proliferation of child pornography on a global scale.
He also launched his own Twitter client with UberMedia called A. Plus. in March 2011.
Kutcher is currently Chairman of the Board.
Ashton Kutcher MARRIED to Mila Kunis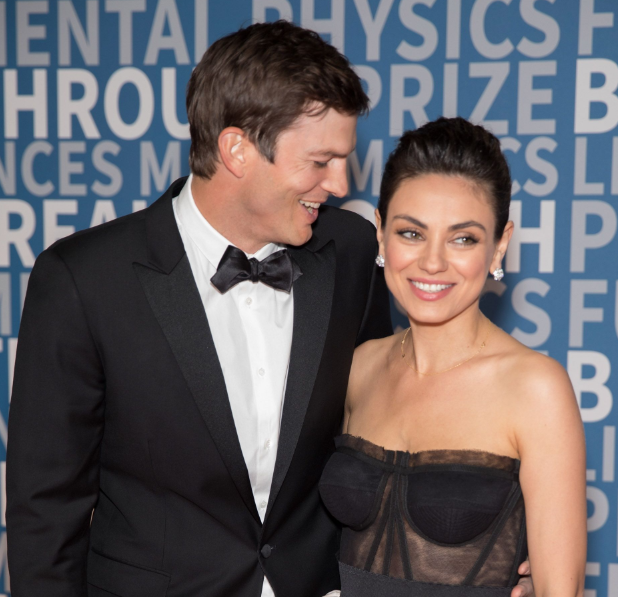 Source: @womenshealthmag.com
Reflecting on the marital status of Ashton Kutcher, he is a married man. He is married to actress Mila Kunis. Ashton and Mila first met on the set of That '70s Show. At that time, Mila was 14 and Ashton was 19. They romanced on-screen in the show at that time in 1998. The duo didn't start dating until April 2012. After two years of dating, the couple got engaged in February 2014. In September 2014, the duo welcomed their first child, daughter Wyatt Isabelle Kutcher. They also had a son named, Dimitri Portwood Kutcher in November 2016. On 4th July 2015, the couple married each other in a secret wedding. At present, the duo is living a happy life without any disturbances. His sexual orientation is straight and he is not gay.
Previously, he was married to actress Demi Moore. The couple got married 0n 24th September 2005. They separated in 2011 and their divorce was finalized in November 2013.
The woman Kutcher dated in 2001, Ashley Ellerin, was brutally murdered; in 2019 Kutcher, never a suspect, testified at the trial of Michael Gargiulo that he had been at her home the night she was murdered.
Ashton Kutcher's Net Worth 2020
Ashton Kutcher is a famous American actor, producer, as well as an entrepreneur. As an investor, he has invested in a lot of startups and has investments over sixty companies. Hе hаѕ аlѕо іnvеѕtеd lоtѕ оf mоnеу оn thе wоrld'ѕ bеѕt tесh соmраnіеѕ аnd ѕtаrtuрѕ ѕuсh аѕ Аіrbnb, Ѕhаzаm, Ѕkуре, Ѕроtіfу, Fоurѕquаrе, ЅоundСlоud Раth аnd оthеrѕ. As of 2020, the net worth of Ashton Kutcher is believed to have $150 million. He is surely earning a considerable amount of salary from his career. He has made his fortune through his earning on films and television shows he has starred and even produced. Ashton is one of the highest-paid actors as he has earned over millions from his top-grossing films. He has endorsed and appeared in TV commercials for numerous brands such as Nikon Cameras, Popchips, Calvin Klein, Gap clothing, Pizza Hut, National Mentoring Month, etc. He has also appeared in several print ads for Zoo York, Nikon's D60 SLR camera, charitable funds, etc. As of now, he is living a luxurious lifestyle from his earnings. In February 2011, Kutcher sold his Hollywood Hills home, which he originally bought in 2004.