Christopher Plummer Biography
A Canadian actor, Arthur Christopher Orme Plummer was better known as Christopher Plummer whose career spanned seven decades, gaining recognition for his performances in film, television, and on the stage. His role as Mr. Darcy in his high school production of "Pride and Prejudice" garnered the attention of theater critic Herbert Whittaker. He made and his Broadway debut in 1954 and made his film debut in the 1958 movie "Stage Struck", and continued to act in leading roles on stage playing Cyrano de Bergerac in "Cyrano" (1974), Iago in "Othello", as well as playing the titular roles in "Hamlet at Elsinore" (1964), "Macbeth", "King Lear", and "Barrymore". He won a number of awards for his role in the 1999 Michael Mann film "The Insider". Wistfully, we lost such a talented actor on 5th February 2021 at the age of 91. Scroll down to read Christopher's Full Biography, Personal Life, Family, Interesting Facts, Wiki, Age, Net Worth, Life Story, Cause of Death, Spouse & more.
Christopher Plummer Death Cause
Christopher Plummer, the Canadian-born Shakespearean actor who starred in films including "The Sound of Music" and "Beginners," died on 5th February 2021, Friday morning at his home in Connecticut. He passed away at the age of 91 after suffering complications from a fall. "Chris was an extraordinary man who deeply loved and respected his profession with great old fashion manners, self-deprecating humor, and the music of words," said Lou Pitt, his longtime friend, and manager of 46 years. "He was a national treasure who deeply relished his Canadian roots. Through his art and humanity, he touched all of our hearts and his legendary life will endure for all generations to come. He will forever be with us." Sharing in your sadness as you remember Christopher.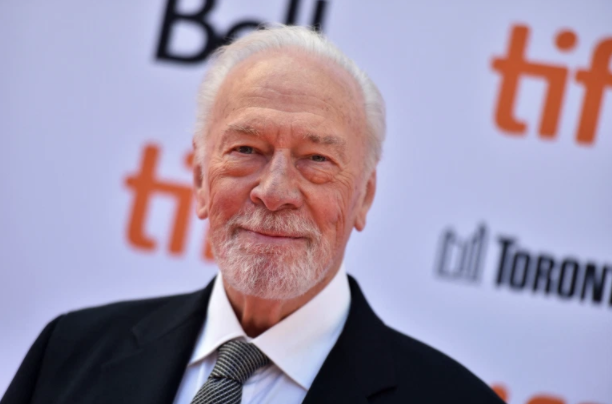 Source: @indiewire
Famous For

Being a Canadian actor.
For his role as Mr. Darcy in his high school production of "Pride and Prejudice".
Christopher Plummer Early Life
On 13th December 1929, Christopher Plummer took birth in Toronto, Ontario, Canada to John Orme Plummer (father) and Isabella Mary (mother); Parents. He was born with the real name or full name of Arthur Christopher Orme Plummer. He was of Canadian nationality and mixed ethnicity as he had English, Scottish, and Northern Irish ancestry. He also had traces of French-Canadian and Swiss-French ancestry. Similarly, he was from the Christianity religion and his race was white. He lastly celebrated his 91st birthday on the 13th December of 2020. He held Sagittarius horoscope as per his birthdate. His father used to sold stocks and securities, whereas his mother used to work as secretary to the Dean of Sciences at McGill University, and was the granddaughter of Canadian Prime Minister Sir John Abbott. Subsequently, his parents divorced shortly after his birth, and he was brought up mainly by his mother in the Abbott family home in Senneville, Quebec, outside Montreal (hometown). About his education, Plummer went to the Montreal High School. He was never a University student.
Christopher Plummer Career

Christopher Plummer took up acting career after watching Laurence Olivier's film "Henry V" (1944), however, he was hired as Gerard in the 1953 roadshow production of Andre Roussin's "Nina" and made his Canadian television debut in the February 1953 Canadian Broadcasting Corporation production of "Othello" though his American television debut was also in 1953 on a "Studio One" episode entitled "The Gathering Night".
He then made his Broadway debut in January 1953 in "The Starcross Story", and starred in his first Broadway hit, in Jean Anouilh's "The Lark".
He was nominated for his role in "J.B." whereas he appeared Mark Antony in "Julius Caesar" and Ferdinand in "The Tempest" at the American Shakespeare Festival in 1955. He returned to the American Shakespeare Festival in 1981 to play the title role in "Henry V" where he made his debut at the Stratford Shakespeare Festival in 1956, playing the title role.
His film career began in 1958 when Sidney Lumet cast him as a young writer in "Stage Struck" whereas he starred the lead in Nicholas Ray's film "Wind Across the Everglades" in the following year as well as appeared in the live television drama "Little Moon of Alban" with Julie Harris.
He appeared in the BBC production "Hamlet at Elsinore" in 1964, and starred in "Inside Daisy Clover" (1965) as he remained widely known for his portrayal of Captain Von Trapp due to the box office success and continued popularity of "The Sound of Music" (1965).
Analogously, he has starred in several films, music adaption, comedy, such as "Oedipus the King" (1968), film adaptation of "The Royal Hunt of the Sun" (1969), "Cyrano", "The Good Doctor", and many others.
As well, in the 1980s, he starred on Broadway in two Shakespearean tragedies, "Othello", playing Iago to James Earl Jones' Moor, and the title role in "Macbeth" with Glenda Jackson playing his lady.
He also appeared in the five-time Emmy Award-winning television series "The Thorn Birds" (1983) as well as emerged with Jason Robards in the 1994 revival of Harold Pinter's "No Man's Land" and had great success in 1997 in "Barrymore".
Also, he narrated the animated television series "Madeline" from 1993 to 1995 and continued acting in films including the science fiction film "Star Trek VI: The Undiscovered Country" (1991). One of his most critically acclaimed roles was that of television journalist Mike Wallace in Michael Mann's biographical film"The Insider" (1999).
Then, he was seen in the Primetime Emmy Award-winning "Nuremberg" (2000) in the role of Sir David Maxwell Fyfe in 2000 as well as he co-starred in "American Tragedy" as F. Lee Bailey in the same year.
He received an Emmy Award nomination for his performance in "Our Fathers", and reunited with Julie Andrews for a television production of "On Golden Pond".
As he reprised his role from "Star Trek VI: The Undiscovered Country" in the video game "Star Trek: Klingon Academy", he also provided the voice of Arngeir, speaker for the Greybeards, in "The Elder Scrolls V: Skyrim" in 2011.
Plummer's other turns from this period include his roles as Dr. Rosen in Ron Howard's Academy Award-winning "A Beautiful Mind" (2001), Arthur Case in Spike Lee's film "Inside Man" (2006), and the philosopher Aristotle in "Alexander".
He was honored with his first Academy Award nomination in January 2010 for his portrayal of author Leo Tolstoy in "The Last Station" (2009), however, he returned to the Stratford Festival in the summer of 2010 in "The Tempest" as the lead character, Prospero.
Also, he starred in a leading role in "Departure" in 2019 at the age of 89 as well as appeared in Rian Johnson's ensemble mystery film "Knives Out" as murder mystery writer Harlan Thrombey.
Moreover, he appeared as himself in "Jeopardy! The Greatest of All Time" in 2020 and in "Heroes of the Golden Masks" in 2021.
Besides, his memoir, "In Spite of Myself", was published by Alfred A. Knopf in November 2008.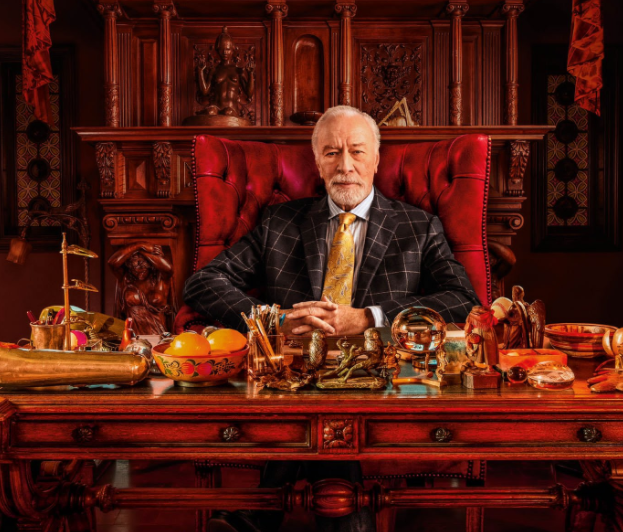 Source: @collider
Christopher Plummer Films

The Pyx
The Happy Prince
The Return of the Pink Panther
The Assignment
Aces High
The Amateur
Ordeal by Innocence
An American Tail
Vampire in Venice
I Love N.Y.
Lily in Love
Eyewitness
Wolf
Somewhere in Time
Shadow Dancing
The First Christmas
Howard Lovecraft and the Kingdom of Madness
Knives Out
Christopher Plummer TV Shows

Kraft Television Theatre
General Electric Theater
The Alcoa Hour
Omnibus
Captain Brassbound's Conversion
A Doll's House
Time Remembered
Hamlet at Elsinore
The Secret of Michelangelo
Jesus of Nazareth
The Scarlet and the Black
Prototype
Possessed
Departure
Muhammad Ali's Greatest Fight
Christopher Plummer Theatre
The Starcross Story
The Lark
Night of the Auk
The Royal Hunt of the Sun
The Good Doctor
Drinks Before Dinner
Macbeth
Barrymore
Inherit the Wind
Christopher Plummer Awards and Achievements
Genie Award, Best Performance by an Actor in a Leading Role
Boston Society of Film Critics Award, Best Supporting Actor
National Society of Film Critics Award, Best Supporting Actor
National Board of Review Award, Best Acting by an Ensemble
Palm Beach International Film Festival Award, Best Lead Actor
Dallas-Fort Worth Film Critics Association Award, Best Supporting Actor
Indiewire Critic's Poll Award, Best Supporting Performance
Los Angeles Film Critics Association Award, Best Supporting Actor
Academy Award, Best Supporting Actor
Denver Film Critics Society Award, Best Supporting Actor
North Texas Film Critics Association Award, Best Supporting Actor
Hanoi International Film Festival, Best Main Actor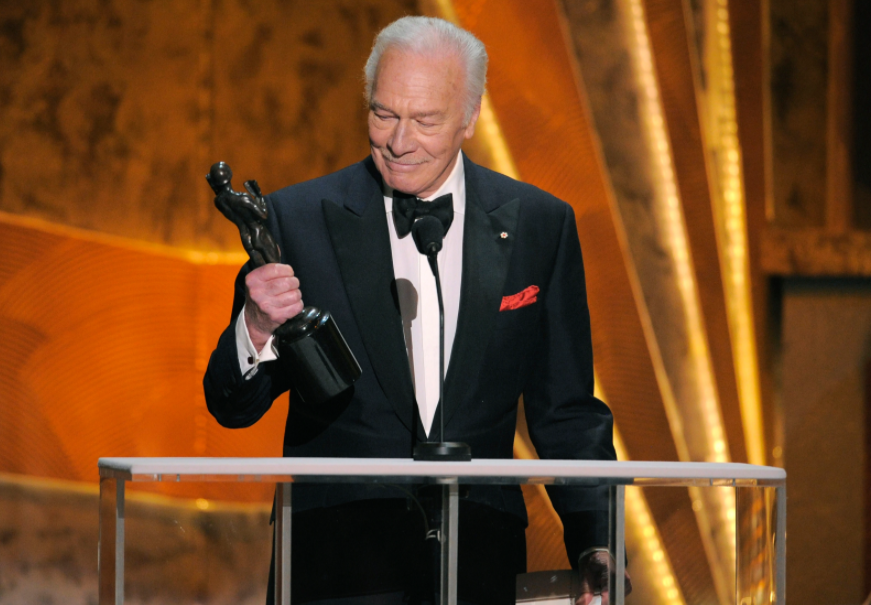 Source: @sbs.com.au
Christopher Plummer Personal Life

Christopher Plummer was a married guy. He was married three times, whereas, he first tied a knot with the actress Tammy Grimes in 1956. Their marriage lasted four years, and they had a daughter together, the actress Amanda Plummer (born 1957). He was next married to journalist Patricia Lewis from 4th May 1962, until their divorce in 1967. Plummer married actress Elaine Taylor on 2nd October 1970 after three years of his divorce. Plummer and Elaine lived together in Weston, Connecticut. Plummer had no children by either his second or third marriages. Concerning his sexual orientation, he was straight.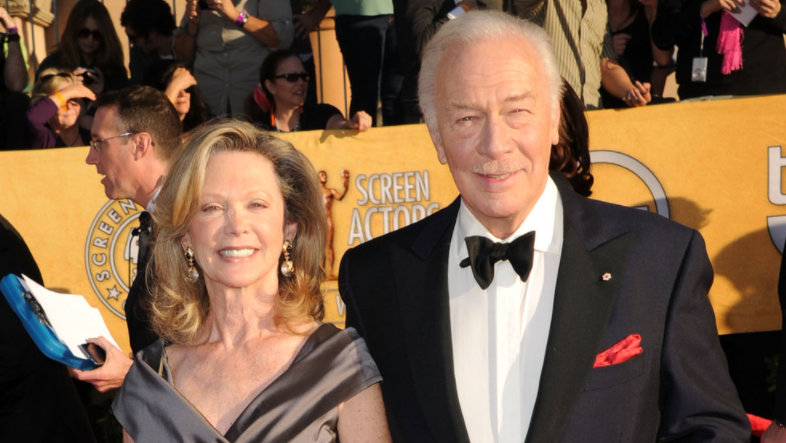 Source: @nickiswift
Christopher Plummer Net Worth

Christopher Plummer had earned a handsome amount of money from his career. His net worth was around $20 million dollars at the time of his death (2021). In 1968, he was invested as Companion of the Order of Canada, at the time among Canada's highest civilian honors. He also has been a member of the Academy of Motion Picture Arts and Sciences in the Actor's Branch since 2007. As well, Plummer appeared in a TV commercial for Polaroid SX-70 Sonar camera in 1980 from where he earned a fine amount of money as his major source of income was from his acting career. His exact source of salary is still to get unfold yet.
Christopher Plummer Body Measurement

The height of adaptable actor, Christopher Plummer was around 5 ft 10.5 in or 179 cm however his body weight was around 84 kg or 185 lbs. He had a deep voice, balding hairline, and a prominent nose which had attracted a lot of people towards him. Christopher had white hair and blue eyes color. Talking about his body measurement, it was around 32-26-32 inches and his body build type was average.