Corey La Barrie Biography
An Australian social media influencer, Corey La Barrie was widely known for posting comedic videos such as challenges, often alongside friends, to his self-titled YouTube channel, which earned more than 392K subscribers. He made his reality debut on the series "The Reality House" in 2019. The first thing he ever tweeted came in May of 2012 and read, "Making the music video with @KianLawley @SamPottorff and @ethanf95 was so much fun!! Follow me on Instagram @coreylabarrie." As well, he played Australian football, tennis, basketball and was a huge sports fan overall. Badly he had a tragic death following a car accident on his 25th birthday, 10th May 2020. Know more about Corey's Full Biography, Personal Life, Net Worth, Wiki, Age, Family, Interesting Facts, Death Cause, and Birthday.
Corey La Barrie Cause of Death
YouTube star Corey La Barrie died on his 25th birthday after being involved in a car crash with a drunk driver on 10th May 2020, a lawyer for the La Barrie family confirmed. "Right now, I can tell you that the family is in absolute shell shock," Michael Kraut, one of the two attorneys for the La Barrie family, told CNN. "His family over in Australia are on their way here to deal with the burial and grieve." The Los Angeles County Department of Medical Examiner-Coroner told that the crash occurred at the corner of Huston Street and Carpenter Avenue in North Hollywood around 9:39 p.m. local time. The Los Angeles Police Department would not confirm the identity of the driver, but issued a separate news release regarding the arrest of Daniel Joseph Silva, 27, "for murder" after a "DUI Fatal Traffic Collision" at the same time and location. LAPD officials said after the accident, the Los Angeles Fire Department responded and took both the driver, Silva, and a passenger to the hospital, where the passenger, a 25-year-old male, died. La Barrie's mother, Lissa Burton, also paid tribute to her son on Instagram, saying that no words could describe the sadness she felt. His funeral was held in Hollywood Forever Hollywood, Los Angeles County, California, the USA.
Famous For

Being an Australian social media influencer.
For posting comedic videos such as challenges, often alongside friends, to his self-titled YouTube channel.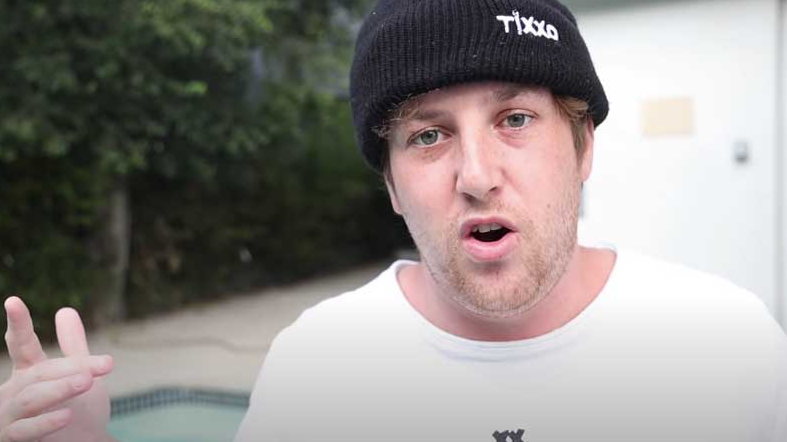 Source: @fm104.ie
Corey La Barrie Early Life
On 10th May 1995, Corey La Barrie took birth in Adelaide, Australia with a Taurus horoscope. He was of Australian nationality and his ethnicity was Australian-white. Analogously, he belonged to the Christian religion and his race was white. He lastly celebrated his 25th birthday on 10th May as of 2021. His father, Simon La Barrie was a professional football player whereas his mother's name is Lissa Harrison (Burton). He had two siblings, Jarrad La Barrie (Younger Brother) (YouTuber), Jessica La Barrie (Older Sister). As per her education, he attended San Clemente High School in California. He then shifted to Saddleback High School from where he graduated later on.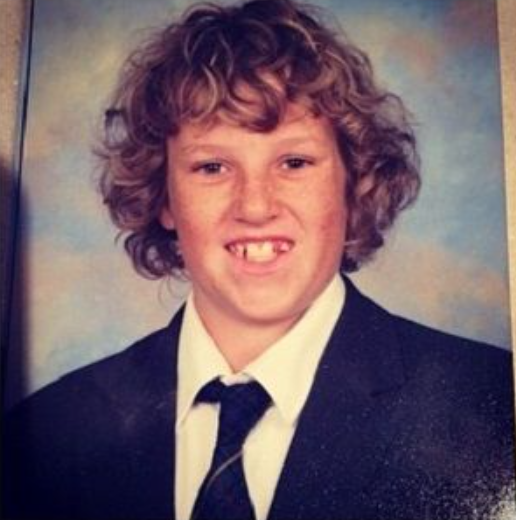 Source: @biographymask
Corey La Barrie Career

Corey La Barrie commenced his career creating an account on Twitter in May 2012 as he tweeted about his experience of working with famous internet sensations, such as Kian Lawley and Sam Pottorff.
He then began posting interesting videos and pictures on both Twitter and Instagram, which earned him a decent fan following after which he created a YouTube channel and started posting a variety of videos.
Whereas, some of his most viewed videos are titled as 'Finish the Lyric W/ My Roommates,' 'Try Not to Sing Greatest Showman Challenge W/ Kian Lawley & Bobby Mares,' 'Roommates Confess Their Secrets,' 'Americans Guessing Australian Slang Ft Bobby Mares & JRMun0z,' and 'David Dobrik Tesla Prank.'
As well, Corey was an amateur singer and musician.
Corey La Barrie Personal Life & Affairs

Corey La Barrie was an unmarried guy, however, it looked like he kept his love life pretty quiet, whereas he did upload a video back in December 2019, which showed him dating his best friend Franny Arrieta for a day. Corey's sexual orientation was straight and he was not gay. Moreover, Corey had many friends in Los Angeles and some of them appeared on his YouTube videos. He was a close friend of another internet celebrity Jc Caylen. He also liked hanging around with his roommates and featured them in a couple of his videos and Instagram posts. He was also close to his younger brother Jarrad and likes spending time with his elder sister, Jessica.
Source: @biographymask
Corey La Barrie Net Worth & Salary
Moving to Corey La Barrie's net worth, his worth was around $20,000 at the time of his death (2020) whereas his exact amount of salary was unknown. Corey has earned a considerable amount of money from his career as his major source of income was from his Youtube career. With the potential that was in store in him, he could go miles more. He had endorsed or promoted several brands such as Liquid I.V. and BODYARMOR.
Corey La Barrie Body Measurement

5 ft 9 in or 175 cm tall Youtuber Corey La Barrie's body weight was around 68 kg or 150 lbs. He had sharp-featured and tattoos on his arms which attracted a lot of people towards him. His physique combined with his perfect height and masculine look took him to the top of the desired list in the young gen women. Corey had light brown hair and blue eyes as his body build type was average.