About Courtney Kube
Courtney Kube is an American journalist and producer. She works as a correspondent for NBC News where she covers national security and the Pentagon. She has been working with NBC News for entire her professional career and has held several positions within the network. Her journalism career started when she interned for the political program, "Meet the Press" based at NBC News's Washington Bureau. She has been associated with NBC News since 2001.

Courtney Kube was born on 28 July 1978. Her birth place is in Washington D.C. in the United States. She holds an American nationality. She belongs to the Caucasian white ethnicity. Her birth sign is Leo and her religion is Christianity. She has a sister named Gretchen Kube-Clare. Information about her parents is not available at present.
Regarding her education, She is a graduate of the University of Michigan. She originally had aimed to become a doctor and studied biology. She later changed her major during her senior year of college. She graduated in 2000.
Kube stands an average height of 5 feet 5 inches and she has a body weight of around 53 Kg. She has a slim body build. Her eye color is dark brown eyes and her hair color is blonde. Her shoe size is 6 (UK).
She has over 26k followers on Twitter.
Courtney Kube Career
After graduating from the University of Michigan, Courtney Kube started working for NBC News. She started as a desk assistant.
She then worked for the political program, "Meet the Press" based at NBC News, Washington D.C in 2001.
She worked there until 2005.
She then became Pentagon Producer for NBC News in 2005.
She held the position until November 2009 before assuming the position of National Security Producer.
She worked as National Security Producer for NBC News from November 2009 until August 2016.
She currently serves as NBC News correspondent for NBC News, where she covers national security and the Pentagon. She assumed this position in May 2019.
She also serves as NBC News National Security & Military Reporter. She has held this position since July 2017.
She covered several stories including the US Navy Seal killed in combat in Iraq, the US working with Afghan forces against Taliban, Pentagon responds to Russian strikes in Syria, and new Trump NSA pick McMaster known for speaking truth to power.
She has covered wars in the Middle East, including in Iraq, Afghanistan, Libya, and Syria, and reporting from U.S. military bases around the world.
She was the first to report on White House Chief of Staff John Kelly eroding morale in the West Wing, Chinese spying ahead of the Singapore summit, multiple details surrounding the Niger ambush, new CIA report concluding North Korea does not intend to denuclearize, and Russia jamming U.S. drones over Syria.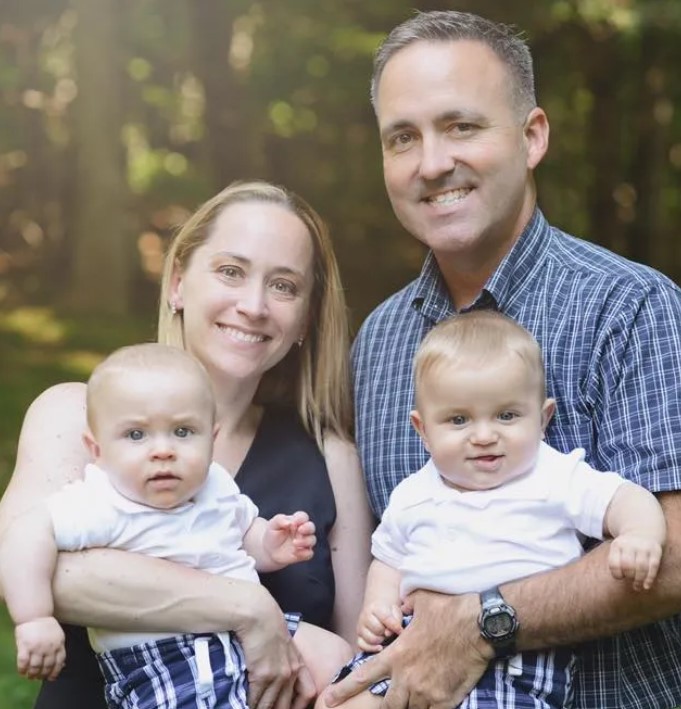 Source: @theblast
Courtney Kube Husband
Courtney Kube is a married woman. She is married to Eric Ray Dent. Dent works as a Public Affairs Officer for the 36th and 37th Commandants and Director of Communications for the Fincantieri Marine Group. He is a former marine. The two got tied a knot to each other in October 2013. Dent wore a military uniform at their wedding. The couple welcomed their twin sons in December 2014. Their two sons are Ryan Michael and Jackson "Jake" Robert.
She lives in Washington, District of Columbia.
Kube became a news headline in October 2019 when one of her sons, Ryan interrupted her during a live segment on MSNBC Wednesday morning about the issues of Turkish airstrikes in Northern Syria. "Excuse me, my kids are here," she said on-air while smiling as her son grasped for her attention. The video clip went viral.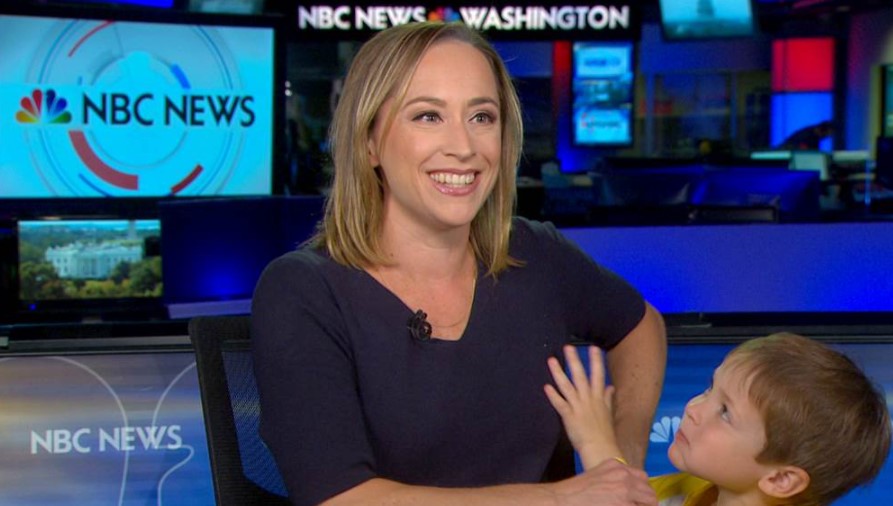 Source: in October 2019
Courtney Kube Net Worth
Courtney Kube has already dedicated two decades of her professional career to journalism. From the start, she has been associated with NBC News, where she has held several positions. At present, she works as a correspondent for NBC News and covers National Security and the Pentagon. With her association with the network for over two decades, Kube surely has a lucrative contract with NBC News. Her annual salary is reported to be around $105,000. She makes enough to make her living. Her net worth is estimated at around $2.5 million.