Emma Coronel Aispuro Biography
Emma Coronel Aispuro, an American former teenage beauty queen is often cited as the wife of Joaquin "El Chapo" Guzman who was once considered Mexico's most-wanted drug lord. Before being married to El Chapo, Aispuro was popular as a beauty queen. She has gained over 495K followers on her Instagram. Recently in the news, Emma Coronel Aispuro was arrested in the US on suspicion of drug trafficking, US authorities say. She was detained at Dulles International Airport outside Washington DC. She is charged with participating in a conspiracy to distribute cocaine, methamphetamine, heroin, and marijuana. Scroll down and more about Emma's Full Biography, Personal Life, Interesting Facts, Net Worth, Family, Wiki, Age, & more.
Famous For
Being an American former teenage beauty queen.
For being the wife of Joaquin "El Chapo" Guzman.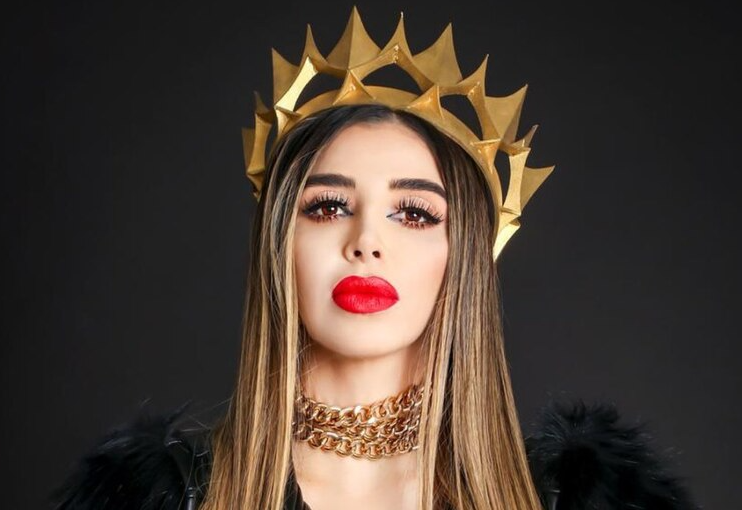 Source: @elpais
Emma Coronel Aispuro Early Life
Emma Coronel Aispuro opened her eyes for the first time on 3rd July 1989 in San Francisco, California, U.S. whereas she grew up in the remote Durango village of La Angostura. She is of American nationality and she belongs to mixed ethnicity as her father is a Mexican and her mother is an American. Likewise, her religion is Christian and her race is white. Cancer is her horoscope. Aispuro celebrates her every birthday on 3rd July and she has celebrated her 31st birthday as of 2020. She was born to her parents; Blanca Estela Aispuro Aispuro (mother) and Ines Coronel Barreras (father), a cattle rancher and deputy of Guzman who was sanctioned by the United States Department of the Treasury under the Foreign Narcotics Kingpin designation. She has two siblings named Ines Omar Coronel Aispuro and Edgar Coronel Aispuro.
Emma Coronel Aispuro Career
Emma Coronel Aispuro began her career participating in the 2007 Miss Coffee and Guava competition which was the time when she had already met the then 53-year-old drug lord, Joaquin 'El Chapo' Guzman, who was wanted in U.S. and Mexico.
As per the competition, each contestant was supposed to throw a party whereas Aispuro's party was slated to be held on Three Kings Day, which was on 6th January 2007.
Emma Coronel Aispuro Personal Life
Emma Coronel Aispuro is a married woman as she tied a knot with Mexico's most notorious cartel boss Joaquin "El Chapo" Guzman in 2007. The pair met each other at the Three Kings Day event as both of them reportedly agreed to marry that day. Coronel traveled to Lancaster, California, to give birth to twin girls (Emali Guadalupe Guzman Coronel and Maria Joaquina Guzman Coronel) at Antelope Valley Hospital. Guzman's name was left off the children's birth certificates because the U.S. Department of State was offering a bounty of five million dollars for his capture. Emma argued that the life of her husband was in danger and begged for justice on his behalf in a 2016 Telemundo interview conducted by investigative reporter Anabel Hernandez. Aispuro's sexual orientation is straight. Her husband is currently serving a life sentence in New York for drug trafficking and money laundering.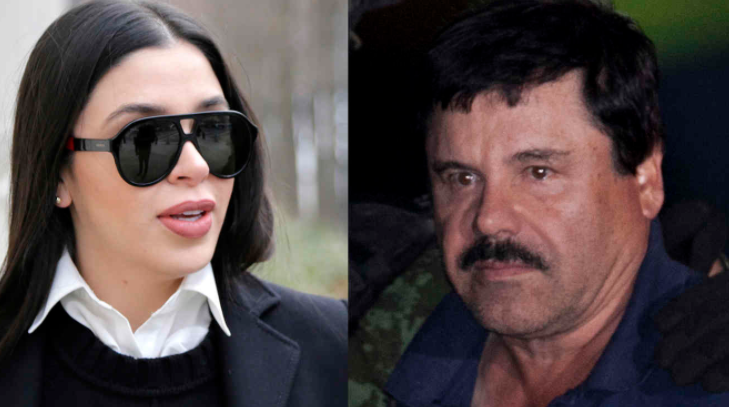 Source: @elmanana.com.mx
Furthermore, Emma recently has been arrested in Virginia at Dulles International Airport on 22nd February 2021 for conspiracy to unlawfully import and distribute illegal drugs and was scheduled to make her initial appearance in federal court on Tuesday via video conference. Authorities allege that she aided her husband with his escape from a Mexican prison in 2015 and also with a later second escape attempt in 2016. Coronel is charged with conspiring to distribute cocaine, methamphetamine, heroin, and marijuana for importation into the US.
Emma Coronel Aispuro Net Worth & Salary
Moving to Emma Coronel Aispuro's net worth, she is said to have gathered a worth of $5 billion as of 2021. It is possible that most of her net worth comes from real estate and other valuable items that the family has gained over the years. However, her salary has not been disclosed yet. The show gave a glimpse of her luxurious life. She has been using the "El Chapo Guzman" name to market a line of clothing and other accessories. Her major source of income is from her modeling career.
Emma Coronel Aispuro Body Measurement
5 feet and 6 inches or 1.68 m tall former teenage beauty queen, Emma Coronel Aispuro has a bodyweight of around 62 kg. She's blessed with a beautiful body structure. She wears clothes that celebrate her gorgeous curves and flaunts her beautiful long legs. She wears her outfits accordingly. Coronel has dark brown hair and eyes color as her body build is slim and her body measurement is 36-25-36 inches.