About Eva Mendes
An American actress, model, and businesswoman, Eva Mendes gained mainstream recognition for "Training Day," and starred in "2 Fast 2 Furious" and "Girl in Progress". She achieved alternative fame for her roles in the B movies "Children of the Corn V: Fields of Terror" and "Urban Legends: Final Cut". She is also well known for her role in movies like Ghost Rider (2007), Stuck on You (2003), Last Night (2010), and others. Eva has recorded a version of the song "The Windmills of Your Mind" by French composer Michel Legrand in 2011. She also partnered with Cee Lo Green to record the song "Pimps Don't Cry" in 2010. She starred in the fifth installment of the low budget motion film "Children of the Corn V: Fields of Terror" as the role of Kir in 1998 which was her first film. Previously, she sold hot dogs at the Glendale Galleria Mall while acting in B movies before having her big break. Additionally, she has won several numerous awards in her career such as Capri Hollywood Awards, and Giffoni Film Festival. In recent news, Eva claps back at a troll who judged her for staying home with Ryan Gosling.
Famous For

Being an American actress, model, and businesswoman.
For her roles in the B movies "Children of the Corn V: Fields of Terror" and "Urban Legends: Final Cut".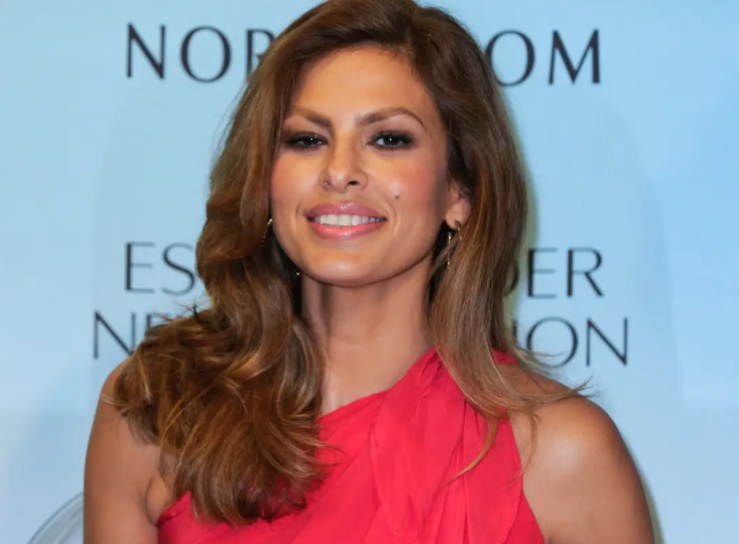 Source: @insider
Early Life of Eva Mendes

On 5th March 1974, Eva Mendes took birth with the real name or full name of Eva de la Caridad Mendez in Miami, Florida, U.S. She belongs to American nationality though she is from Hispanic ethnicity. Analogously, she is from Christianity religion. Pisces is her zodiac sign and white is her race. She celebrates her birthday on 5th March of every year and she had celebrated her 56th birthday as of 2020. She was born to her Cuban parents Eva Perez Suarez and Juan Carlos Mendez and was raised by her mother in the Los Angeles neighborhood of Silver Lake, after her parents' divorce. Her mother worked at Mann's Chinese Theatre and later for an aerospace company, and her father ran a meat distribution business. She had one older brother, Juan Carlos Mendez Jr. who died from throat cancer in 2016 though she has also an older sister, Janet, and a younger paternal half-brother, Carlos Alberto "Carlo" Mendez. She is educated in Hoover High School in Glendale, and later studied marketing at California State University, Northridge, but left college to pursue acting under Ivana Chubbuck.
Career of Eva Mendes

Eva Mendes commenced her acting career in the late 1990s, with a series of roles in films such as "Children of the Corn V: Fields of Terror" (1998) and "Urban Legends: Final Cut" (2000).
Then she was seen in the comedy "A Night at the Roxbury" (1998) as a role of bridesmaid, and as a housekeeper in the fantasy family film "My Brother the Pig" (1999) as well as in the slasher film "Urban Legends: Final Cut" (2000).
Similarly, she was seen in the action thriller "Exit Wounds" (2001), which made over US$73 million worldwide whereas her breakthrough though came later in 2001 with her performance as the mistress of a corrupt cop in Antoine Fuqua's crime thriller "Training Day".
Her sole film, "All About the Benjamins" was launched in 2002 and had roles in four studio feature films released throughout 2003.
After that, "2 Fast 2 Furious" teamed her with Paul Walker and Tyrese Gibson, which gave Mendes a much wider exposure, grossing over US$236 million globally, as well she starred in the Western action film "Once Upon a Time in Mexico" which made US$98.1 million.
After then, she reunited with Denzel Washington for the thriller "Out of Time" whereas her last 2003 film was the comedy "Stuck on You".
Then in 2005, she starred in the role of (Will Smith), in her next film, "Hitch" which helps her to be one of the first minority actors to play the lead in a mainstream romantic comedy. In the following year, she was also seen in the little-seen films "The Wendell Baker Story and Guilty Hearts".
Similarly, she has appeared in numerous films and series like Trust the Man (2006), Ghost Rider (2007), We Own the Night (also 2007), Live!, Cleaner, Knocked Up.
Additionally, she starred in the all-female comedy "The Women" as the role of a perfume salesgirl in Saks Fifth Avenue in 2008 as well as played the "femme fatale" Sand Saref in 2008's "The Spirit".
In 2009, she launched only the crime drama "Bad Lieutenant: Port of Call New Orleans," though, in 2010, she reunited with previous collaborators Will Ferrell and Mark Wahlberg for the action-comedy "The Other Guys" as well as starred in the romantic drama "Last Night".
Then she starred in an uncredited cameo in "Fast Five", reprising her role from "2 Fast 2 Furious" in 2011, and starred in the dramedy "Girl in Progress" and in the art fantasy drama "Holy Motors" in 2012.
In the following year of 2012, she portrayed the former lover of a motorcycle stuntman in "The Place Beyond the Pines".
Furthermore, she also visited Sierra Leone and was featured in the PBS documentary "Half the Sky: Turning Oppression into Opportunity for Women Worldwide", which aired in October 2012.
After that, she starred as a formerly heavy-set woman in the HBO comedy film "Clear History" in 2013 and starred as a cabaret show performer in Ryan Gosling's directorial debut "Lost River" in 2014.
Moreover,
She appeared in the Pet Shop Boys' music video for "Se a Vida e (That's The Way Life Is)" in 1996, as well as starred in the music video for The Strokes' "The End Has No End" in 2004.
She is also the creative director of the makeup brand CIRCA Beauty, which launched exclusively at Walgreens in 2015.
She has also sung on "Pimps Don't Cry," a song featured in "The Other Guys" in 2010, and recorded a version of "The Windmills of Your Mind" in 2011.
Awards and Achievements of Eva Mendes

Eva Mendes is one of the famous and victorious actresses in America. She has been nominated for several awards such as ALMA Awards, Teen Choice Awards, Imagen Foundation Awards, Premios Juventud awards, and many others. But she has only achieved the Giffoni Film Festival award and Capri Hollywood Award. Due to her hard work, she can achieve many more awards and achievements in the coming days and hope she will.
Personal Life of Eva Mendes

Reflecting on Eva Mendes's personal life, she is an unmarried lady. Of course, she's stunning, she's popular and irresistible, and so it's quite natural to have men follow her everywhere. She's as beautiful in her real life as she appears in her pictures. But regarding her relationship status, she is dating Ryan Gosling, whom she met on the set of The Place Beyond the Pines, in which they both starred. Their relationship is going smoothly with the passage of time. Eva is not only an actress, but she is also a mother too. She has two daughters. Her first was born in 2014, whereas her second was born in 2016. Furthermore, talking about her sexual orientation, she is straight.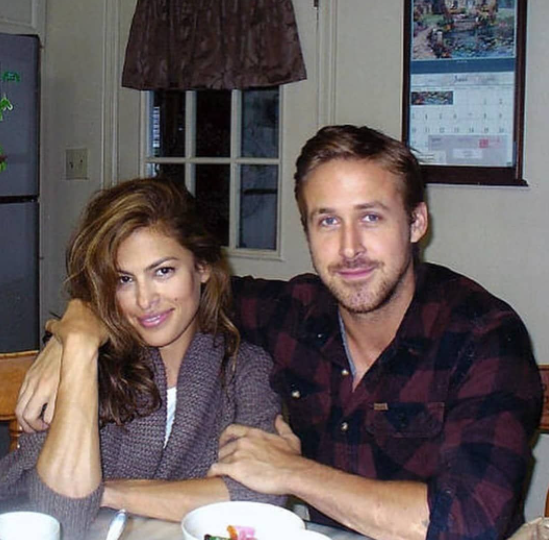 Source: @pinterest
As a piece of fresh news, Eva claps back at the troll who judged her for staying home with Ryan Gosling. The beautiful actress shared this hot photo (above) with the caption, "Went for a run on the beach this morning." But, hilariously she added, "No I didn't. This picture was taken at least 15 years ago. Haven't seen a beach this year. Haven't been on a run this year." She is probably dealing with the COVID-19 pandemic and raising her children with Ryan Gosling. A fan of the actress commented on her post and said: "You need to tell Ryan to get you out more." The actress clapped back big time, you gotta see what she said! "No thank you, I'm good. Rather be home with my man than anywhere else in the world," Mendes wrote.
Everything You Should Know About Ryan Gosling
Previously, she has dated George Augusto from 2002 to 2010.

Net Worth of Eva Mendes

Eva is among those few individuals that have such a wide range of experience and remains true to whatever she embarks on to. She has reached great heights in her career already and she still has a lot more to do. Moving towards her net worth, her worth is around $20 Million as of 2020 though she has also a fine amount of salary too, which is also in millions of dollars per year. With her hard work and the luck by her side, she can double the amount of wealth she has of today. She is sincere in her work. But, she is doing all the hard works in order to build a secure financial status for herself and her family. In addition, her main source of income is from acting, modeling, and businesswoman career. Additionally, she has also done endorsement work for brands like Reebok EasyTone (2011), Cocio chocolate milk, Cartier jewelry, Pantene shampoo, Magnum ice-cream, Revlon make-up, and many others from where she earns a considerable amount of money.
Body Measurement of Eva Mendes

Beautiful actress Eva Mendes stands at a perfect height of 5 ft 6 in or 168 cm though her body weight is around 64 kg or 141 pounds. She had the perfect body combined with good looks. She could carry off any look with great simplicity. Her sensible thoughts with a good sense of humor greatly attract her spectators to their TV screen. Her usual exercise schedule has guided her to be in a marvelous body posture with an appropriate body measurement of 35-25-36 in or 89-63.5-91.5 cm. Whereas her eyes and hair color are dark brown though her body build type is average. Furthermore, Eva is a fan of bread and pasta. She is a follower of the 5 Factor diet program designed by Harley Pasternak.