About Jahneil Douglas
Jahneil Douglas was an American college football player. He was playing college football as a defensive line for the Toledo Rockets. He redshirted his freshman year at Toledo University and was a junior at Toledo. Douglas was tragically shot and killed on 7 July 2020. He played high school football at Start High School and had earned first-team AP All-Ohio honoree in 2016.
Jahneil Douglas was born in 1998. His birth place is in Toledo, Ohio in the United States. He held an American nationality. His mother's name is Brandi Hopkins. He belonged to African-American ethnicity. He completed his high school football from Start High School. Following high school, he attended Toledo University. Along with football, he was majoring in communication at Toledo.
Jahneil Douglas stood at a height of 6 feet and 3 inches tall. He had a body weight of 300 lbs. He had an athletic body build. He had dark brown eyes and dark brown hair.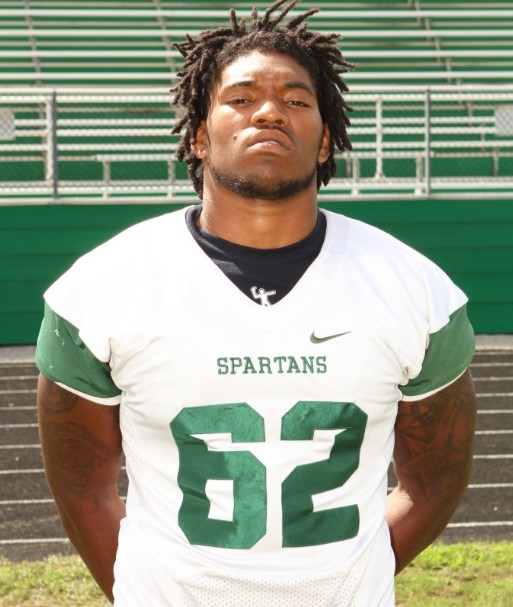 Source: @startathletics.org
Jahneil Douglas Toledo Rockets
He attended Start High School where he started playing high school football.
He played both offensive and defensive line in high school.
He tallied 55 tackles in 2016.
He earned first-team AP All-Ohio honoree in 2016.
Following high school graduation, he committed to play college football at Toledo University.
He redshirted his freshman year at Toledo. He later played only five games in 2018. He had made one tackle in a game against Central Michigan.
As a sophomore, he appeared in 7 games and made one tackle against Murray State.
He was a junior at Toledo when he was shot and killed.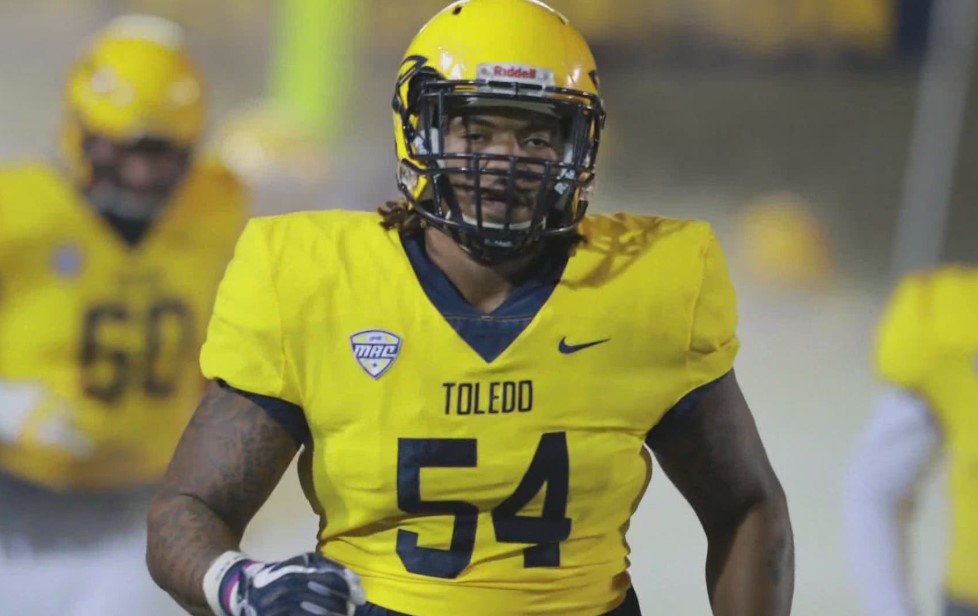 Source: @wtol
Toledo Defensive lineman Jahneil Douglas dies after shooting
Jahneil Douglas was shot and killed on Tuesday night on 7 July 2020. According to local station WTOL, he was shot outside Gino's Pizza around 11.30 p.m. Reports said that the fight between two men led to the shooting.
A 24-year-old man named Michael Mitchell was arrested on murder charges.
Toledo University wrote, "The Toledo Football family is heartbroken by the loss of Jahneil. He was a bright and hard-working young man who was loved by all his teammates and coaches. Our sincerest condolences go out to Jahneil's family and friends during these difficult times. Jahneil will forever be a part of the Rocket Football family."
Toledo coach Jason Candle wrote on Twitter, "Those we love never truly leave us. JD will forever be part of the Rocket Family and his infectious smile will never be forgotten. Our prayers are with him and his family."
Toledo vice president and athletic director, Mike O'Brien released a statement,
"We were all shocked to learn of the tragic death of Jahneil Douglas," he said. "This is a devastating loss for our football team and our University, and a very sad day for all of us in Rocket Nation. Our deepest condolences go out to Jahneil's family and friends."