About Jaleel White
American actor, comedian, producer, and writer is named for Jaleel White who is famous for his cast in the role of Steve Urkel on the sitcom "Family Matters" appearing in a total of 204 episodes. The series aired for a total of nine seasons, from 1989 to 1997 on ABC, and from 1997 to 1998 on CBS. Then, he reprised his role as Urkel for the first time since 1998 in the 2019 series "Scooby-Doo and Guess Who?". He is also well recognized as the original English voice of the popular video game character "Sonic the Hedgehog", having been cast in 1993 (pre-dating Martin Burke and Ryan Drummond).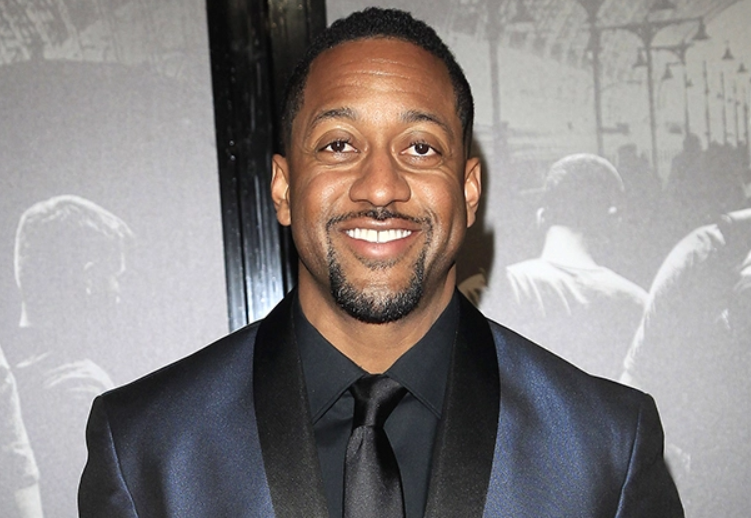 Source: @tvline
On the advice of his preschool teacher, Jaleel began acting as a child. He got his start on TV commercials at age 3. One of White's notable commercial appearances was for Jell-O pudding pops alongside Bill Cosby. His first television role was a guest stint on "The Jeffersons", in 1984. Then, he made his appearance on the CBS sitcom Charlie and Company as well as in the pilot episode for "Good Morning, Miss Bliss". Similarly, he had a role in the NBC television movie "Camp Cucamonga". He has also voiced the character in all of the DiC-produced animated series: Adventures of Sonic the Hedgehog, Sonic SatAM, and Sonic Underground, as well as the Christmas special, Sonic Christmas Blast. In the year 1999, he provided the voice for a teenaged Martin Luther King, Jr., in "Our Friend, Martin". He starred in the web series "Fake It Till You Make It" in June 2010. He also competed on the 14th season of Dancing with the Stars partnering with Kym Johnson. As of 2017, he announced that CBS has picked up his single-camera comedy series "Me, Myself & I" with Bobby Moynihan. As of 2020, he joined the cast of the Netflix series "The Big Show Show" in the recurring role of Terry.
Early Life and Family
Birth name by Jaleel Ahmad White, his born date is 27 November 1976. He put his first step in Culver City, California, the USA which indicates his nationality of American. He came from African-American ethnic background. Born under the Zodiac sign of Sagittarius, he is fun-loving, independent, and exciting by personality. By religion, he is Christian. Back in November 2020, his age turned from 43 to 44 celebrating his birthday.
Jaleel White is the only child to her parents; Michael White, father and his wife, Gail White, a homemaker. Thus, he has no siblings.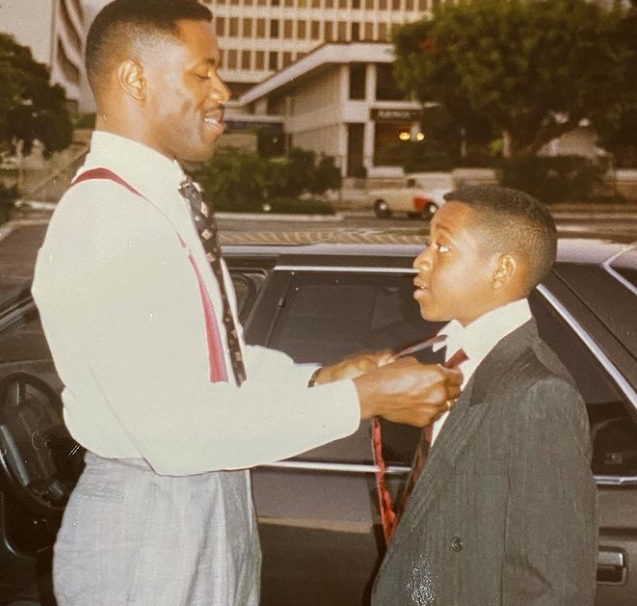 Source: @instagram.com/jaleelwhite/?hl=en
About his education, Jeleel went to attend John Marshall Fundamental High School and South Pasadena High School before graduating from UCLA in 2001.
Jaleel White Girlfriend and Daughter
Being at the age of 44, Jaleel White still unmarried but he was in a relationship back then. He also shares a daughter named Samaya White in 2009 with his ex-girlfriend, Bridget Hardy (actress). After he breaks up with Bridget, he was not seen with anyone. Thus, we can assume that he is single at present. His sexual orientation is straight.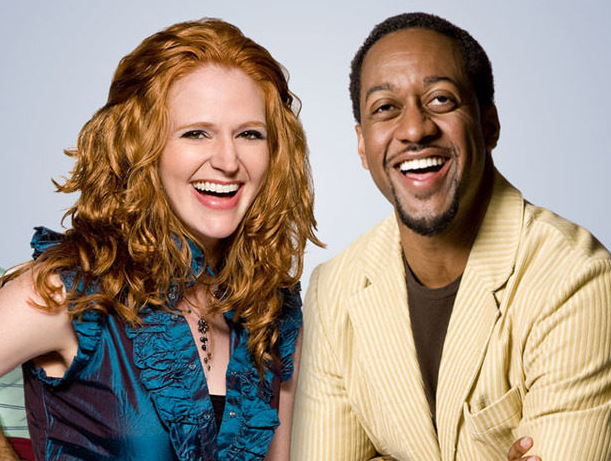 Source: @msdramatv
Jaleel White Net Worth
Multi-talented Jaleel White is an actor, comedian, producer, and writer who started his career since the year 1984 and then came to the limelight in the year 1989 appearing on the sitcom "Family Matters". Coming from the long way, the net worth of this successful actor is estimated to have $10 Million as of 2021 whereas his exact salary details and career earnings are still a mystery as he has not mentioned it. His major source of wealth comes from his acting career and he is living a luxurious lifestyle at present. Back in 2015, he appeared in a Scion commercial.
How tall is Jaleel White?
Handsome and charming man, Jaleel White stands present height is 1.79 m. His body build is athletic and his well-maintained body weight measures 79 KG. His hair color and eye color, both are black.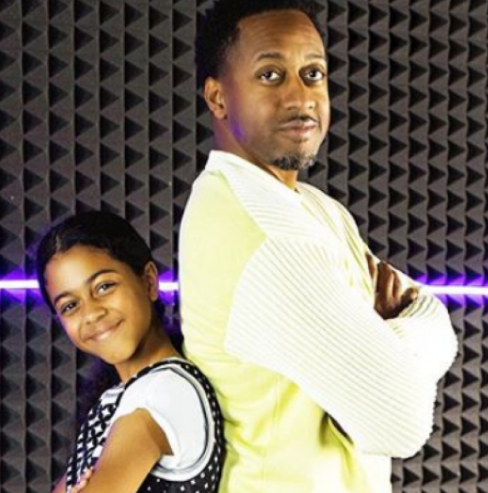 Source: @essence
Filmography
1998 - "Quest for Camelot"
1999 - "Our Friend, Martin"
2002 - "Big Fat Liar"
2006 - "Miracle Dogs Too", "Puff, Puff, Pass", "Who Made the Potatoe Salad?", "Dreamgirls"
2008 - "Kissing Cousins", "Green Flash"
2009 - "Call of the Wild", "Road to the Altar"
2010 - "Mega Shark Versus Crocosaurus"
2011 - "Judy Moody and the Not Bummer Summer"
2012 - "Rhymes with Banana"
2013 - "Sonic" (Voice)
2014 - "Dumbbells"
016 - "Mommy, I Didn't Do It"
2017 - "The Preachers Son"
2018 - "The 15:17 to Paris"
Television Shows
1984 - "The Jeffersons", "Silence of the Heart"
1985 - "Kids Don't Tell", "Charlie & Co."
1986 - "The Disney Sunday Movie"
1987 - "Mr. Belvedere", "Good Morning, Miss Bliss", "Jay Leno's Comedy Hour"
1988 - "Cadets"
1989-1998 - "Family Matters"
1990 - "Camp Cucamonga"
1991 - "Full House", "Step by Step"
1992 - "The Jaleel White Special"
1993 - "Adventures of Sonic the Hedgehog"
1993 - "Fiddler on the Roof"
1996 - "Sonic's Christmas Blast"
1995 - "The Fresh Prince of Bel-Air"
1997 - "Step by Step", "Meego", "Diagnosis: Murder"
1999 - "Sonic Underground"
1999-2000 - "Grown Ups"
2002 - "Inspector Gadget's Last Case"
2003 - "111 Gramercy Park"
2007 - "The Game"
2009, 2012 - "Psych"
2010 - "Fake It Till You Make It"
2012 - "NCIS"
2012-2013 - "Total Blackout"
2013 - "Regular Show"
2014 - "CSI: Crime Scene Investigation"
2015 - "Hell's Kitchen, "Hawaii Five-0", "Castle"
2016 - "The Edge and Christian Show That Totally Reeks of Awesomeness"
2017 - "Bones"
2017-2018 - "Me, Myself & I"
2018 - "Trial & Error"
2018, 2020 - "Fresh Off the Boat"
2019 - "Scooby-Doo and Guess Who?"
2019, 2020 - "Raven's Home"
2020-2021 - "DuckTales"
2020 - "The Big Show Show", "Teen Titans Go"
Awards and Achievements
Won NAACP Image Awards for his role in "Family Matters" in 1994, 1995, 1997
Nominated for Young Artist Award for his work in "The Jeffersons" and "Charlie & Co."