Jo Whiley Biography
An English radio DJ and television presenter, Jo Morton Whiley is better known as Jo Whiley who was the host of the long-running weekday later weekend "Jo Whiley Show" on BBC Radio 1. She now currently presents her weekday evening Radio 2 show (job). She has gained over 205K followers on her Instagram and more than 359.4K followers on Twitter. Scroll down to have more information about Whiley's Full Biography, Interesting Facts, Wiki, Age, Net Worth, Personal Life, & Family Life.
Famous For
Being an English radio DJ and television presenter.
Being the host of the long-running weekday later weekend "Jo Whiley Show" on BBC Radio 1.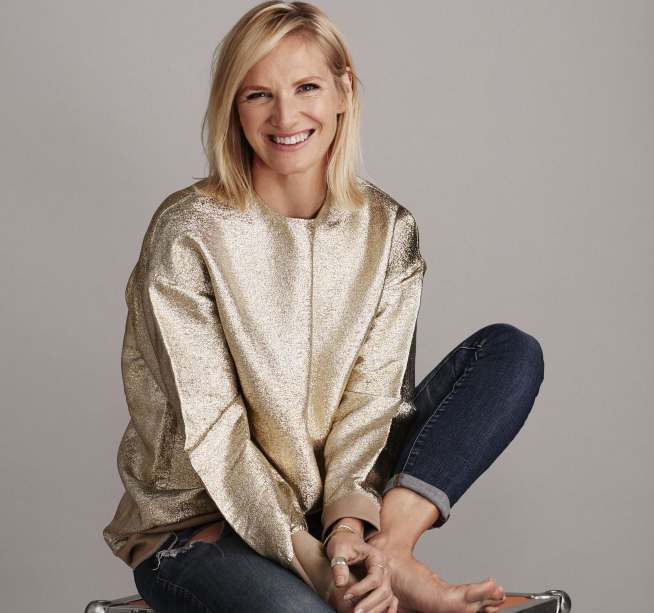 Source: @goodhousekeeping
Jo Whiley Early Life
On 4th July 1965, Jo Whiley took birth in Northampton, Northamptonshire, England to her parents; Martin Whiley (father), an electrician, and Christine Whiley (mother), a postmistress. She was born with the real name of Jo Morton Whiley. Her Zodiac sign is Cancer. She is of British nationality and she belongs to British-white ethnicity. Whiley's religion is Christian and her race is white. She celebrates her every birthday on the 4th birthday of every year and she has celebrated her 55th birthday as of 2020. She has one sibling; a sister named Frances Whiley. Moving to her education, she attended Campion School at Bugbrooke, near Northampton, and then studied applied languages at Brighton Polytechnic. She swam competitively for Northamptonshire.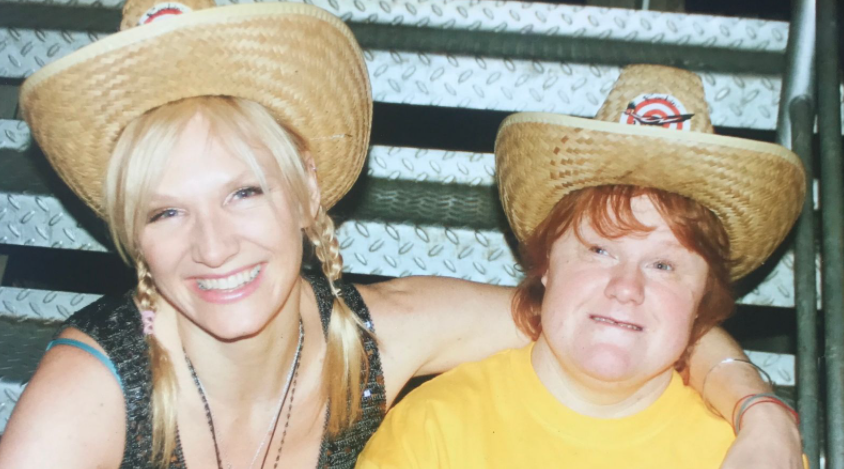 Source: @news.sky.com
Jo Whiley Career
Early career
Jo Whiley commenced her TV carer with BBC Radio Sussex on a show called "Turn It Up" whereas she left for City University London for a one-year course on radio journalism and got a job as a researcher on WPFM.
She then worked as a researcher on "The Word" at Channel 4 and moved on to BBC Radio 1 from September 1993 until March 2011 as well as she hosted a weekday evening show called "The Evening Session".
She was a regular guest presenter on "Top of the Pops" from 1995 to 1998 though she published her autobiography, "My World in Motion", on CD from Random House Audiobooks in July 2009.
Whiley had a weekday lunchtime show, called "The Jo Whiley Show" and later "The Lunchtime Social" from February 1997 but her show, "The Jo Whiley Show" was fined 75,000 pounds for misleading listeners for an incident involving a member of BBC staff posing as a member of the public taking part in a competition in July 2008.
Later, her weekday show ended broadcasting in September 2009 as part of a major shake-up of Radio 1's weekday schedule, however, her last show on BBC Radio 1 was on 27th March 2011.
As well, she has been an occasional stand-in presenter for Claudia Winkleman on BBC Radio 2 since August 2009 after which she began presenting "In Concert" on Thursday evenings in April 2010.
Later, it was announced on 1st February 2011 that Whiley would be leaving BBC Radio 1 after 17 years of broadcasting to join BBC Radio 2.
Then, it was also announced in January 2018 that Whiley would join daytime on a drivetime show with Simon Mayo.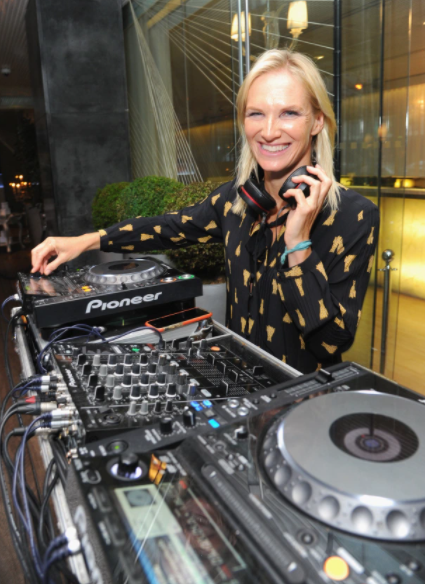 Source: @thesun.co.uk
Television career
Jo Whiley narrated the BBC Three series, "Little Angels" as she became a judge on the T4 (Channel 4) show "Orange unsignedAct" which searches for a band trying to get a record deal in October.
She began hosting a music TV show on music channel TMF whereas she hosted her own music discussion show on Channel 4, called "The Jo Whiley Show" from late 1998, which ran for four series until late 2001.
Whiley presented an edition of the "Panorama" documentary strand titled "Are the Net Police Coming for You?" in which she looked at the Digital Economy Bill on 15th March 2010.
Jo Whiley Personal Life
Jo Whiley is a married guy as she tied a knot with music executive Steve Morton in July 1991 in Northampton. She was dating him for a long time and their relationship got successful which is so outstanding. The couple lives in Northamptonshire and has four children (India Whiley-Morton, Cassius Whiley-Morton, Jude Whiley-Morton, and Coco Whiley-Morton). Jo's sexual orientation is straight. Additionally, in February 2021 Whiley's sister Frances, who has learning difficulties and diabetes, was admitted to the hospital after testing positive for coronavirus following an outbreak in her care home. Frances, who is two years younger than Whiley, suffers from Cri du chat genetic syndrome. Whiley has publicly campaigned for those in her sister's category, to receive priority in the Covid-19 vaccination program roll-out. She repeated the plea during an interview on BBC's "The Andrew Marr Show", on 21st February 2021. Whiley said her sister had become very ill since testing positive for coronavirus following an outbreak at her care home in Nottinghamshire. "Twenty-four hours ago we were talking palliative care and yesterday she rallied round and we are seeing her oxygen levels rise, so at the moment we have got hope. Twenty-four hours ago we didn't have any hope at all, so she is an amazing fighter, she always has been a great fighter and I'm just hoping that her spirit gets her through."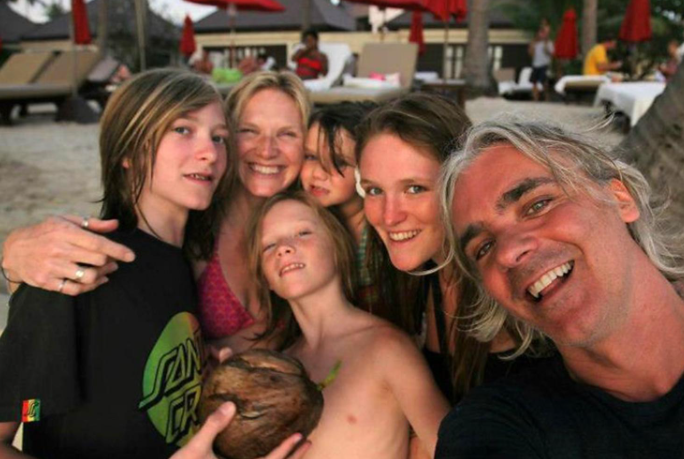 Source: @thetimes.co.uk
But she said it was particularly difficult to treat people with learning disabilities because they had complex needs and often struggled to communicate. She said Frances had been so frightened that she would not allow medical staff to give her oxygen, adding: "That is why her oxygen levels plummeted, that is why she ended up fighting for her life." She said: "The idea of Frances having to do this on her own is unthinkable, and also actually people couldn't cope with Frances." Her sister was so terrified when she was admitted that "she actually rampaged through the hospital and people couldn't contain her and security guards had to be involved, they had to restrain her", Whiley explained. She added: "The fact that my mum was there and was able to talk her down and to be there with her and to try and give her oxygen was crucial."
Jo Whiley Net Worth
Jo Whiley has a net worth of $11 million dollars as of 2021 which includes her assets, money, and income. However, her salary is around 280,000 pounds to 284,999 pounds per year. Her primary source of income is her career as a DJ and TV presenter. Through her various sources of income, Jo has been able to accumulate a good fortune but prefers to lead a modest lifestyle. Moreover, Whiley is a celebrity ambassador to Mencap as well as she undertook a challenge for "Sport Relief" on 19th March 2014. The achievement impressed members of the band Coldplay, who donated 260,000 pounds to Sport Relief.
Jo Whiley Body Measurement
The beautiful radio DJ as well as television presenter, Jo Whiley stands at the height of 5 feet and 6 inches and has a fine weight matching her height. Avidly conscious about her fitness, she has a tempting hourglass figure. Her exact body measurement is not available at a moment. Jo is again gracefully like a fine wine, that barely any people of her age appear so juvenile despite giving birth to four children. She is rocking her fifties with a vibrant attitude and ageless looks. Whiley has blonde hair and blue eyes as her body build is slim.