Lynda Carter Biography
Lynda Jean Cordova Carter, an American actress, singer, songwriter, model, and beauty pageant titleholder better known as Lynda Carter has crowned Miss World USA 1972 and finished in the Top 15 at the Miss World 1972 pageant. Carter made her public television debut on "Lew King's Talent Show" at age 5. She is well recognized as the star of the American live-action television series "Wonder Woman". She made her first TV show appearance in the Roots of Anger episode of crime drama TV series, "Nakia" in 1974 and she made her theatrical film debut in the leading role in the crime drama flick, "Bobbie Jo and the Outlaw" in 1976. Scroll more to know about her Full Biography, Untold Story, Present Age, Personal Life, Net Worth, Career, Facts, Wiki, Early Life and Birthday.
Famous For

Being an American actress, singer, songwriter, model, and beauty pageant titleholder.
Being cast in the role of Prince / Wonder Woman in the superhero action TV series, "Wonder Woman".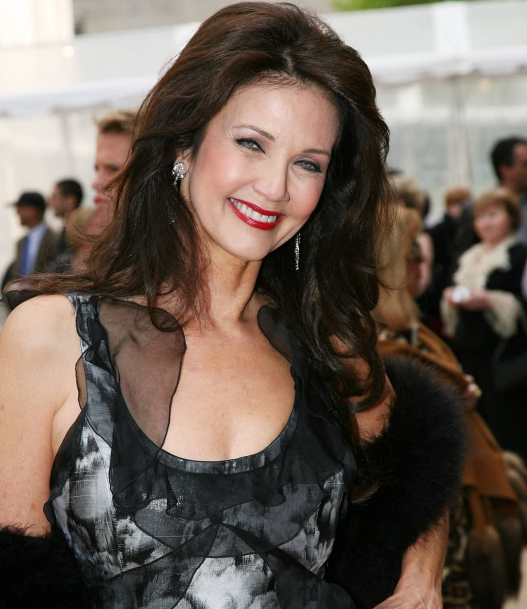 Source: @pinterest
Lynda Carter Early Life
On 24th July 1951, Lynda Carter was born in Phoenix, Arizona, U.S. She was born to her parents; Juanita Carter (mother) and Colby Carter (father). Her full name or real name is Lynda Jean Cordova Carter and her horoscope is Leo. She is of American nationality. As her father is of English and Scots-Irish ancestry, and her mother is of Mexican, Spanish and French descent, her ethnicity is mixed. Her religion is Christian and her race is white. She celebrates her every birthday on 24th July and she has celebrated her 69th birthday as of 2020. Moreover, she has two siblings, one brother, Vincent, and one sister, Pamela. Carter attended Arizona State University.
Lynda Carter Career
Film and TV Shows
Lynda Carter made her public television debut on "Lew King's Talent Show" at age 5. She also performed in a band called "Just Us" after which she dropped out to pursue a career in music.
Carter auditioned in 1970 and then sang on tour with The Garfin Gathering and bandleader Howard (Speedy) Garfin. Their first performance together was in a San Francisco hotel so new that it had no sidewalk entrance, but she decided to leave the Garfin Gathering in 1972 to pursue acting and she returned to Arizona.
Then, she won a local Arizona beauty contest and gained national attention in the United States by winning Miss World USA 1972 in 1972 as well as she made her first acting appearance in an episode of the 1974 police drama "Nakia" entitled "Roots of Anger".
Her acting career took off when she landed the starring role on "Wonder Woman" as the title character and her secret identity, Diana Prince, the series lasted for three seasons, which aired on ABC and later on CBS from 1975 to 1979. She was named as one of the honorees in the company's 50th-anniversary publication Fifty Who Made DC Great for her work on the series by DC Comics.
After that, she makes a cameo in the post-credits scene of the sequel film, "Wonder Woman" 1984 where she plays Asteria, the "Golden Warrior" of the Amazons.
As Carter had also signed a modeling contract with Maybelline cosmetics in 1977, she was voted "The Most Beautiful Woman in the World" by the International Academy of Beauty and the British Press Organization in 1978.
She was seen in the role of Playboy Playmate Bunny in the film, "Apocalypse Now" (1979), however, a glimpse of Carter's pinup is visible as the only nude work ascribed to the actress outside of "Bobbie Jo and the Outlaw".
As well, she made a guest appearance on The Muppet Show" in 1980 after "Wonder Woman" ended.
She landed the title role in a biographical film about actress Rita Hayworth (born Margarita Carmen Cansino) titled "Rita Hayworth: The Love Goddess" (1983) whereas her next major role after Wonder Woman was in the crime drama television series "Partners in Crime" in 1984.
She also expanded her performance resume to include voice-over work as the narrator for the Sandra Brown book "Where There's Smoke" in 1993.
She hosted the "I Love 1978" episode of BBC2's "I Love the '70s" in 2000, she starred as Vermont Governor Jessma in the independent comedy feature "Super Troopers" in 2001.
As Lynda made her first appearance in a major feature film in a number of years in the big-screen remake of "The Dukes of Hazzard" (2005), she has appeared in several films and series like "The Creature of the Sunny Side Up Trailer Park" (2004), "Sky High" (2005), "Smallville" (2007).
Besides, she has voiced for the Nord and orsimer (orc) females in two computer games of "The Elder Scrolls" series beginning in 2002, and including "The Elder Scrolls III: Morrowind", "The Elder Scrolls IV: Oblivion", and "The Elder Scrolls V: Skyrim".
Also, she is among the interview subjects in "Superheroes: A Never-Ending Battle", a three-hour documentary narrated by Liev Schreiber that premiered on PBS in October 2013.
She later rejoined the Warner Bros./DC Comics film and television family on the second season of The CW's "Supergirl" television series in the role of President Olivia Marsdin in 2017.
Additionally, she can be seen as Asteria in the superhero film "Wonder Woman 1984" which was released in 2020.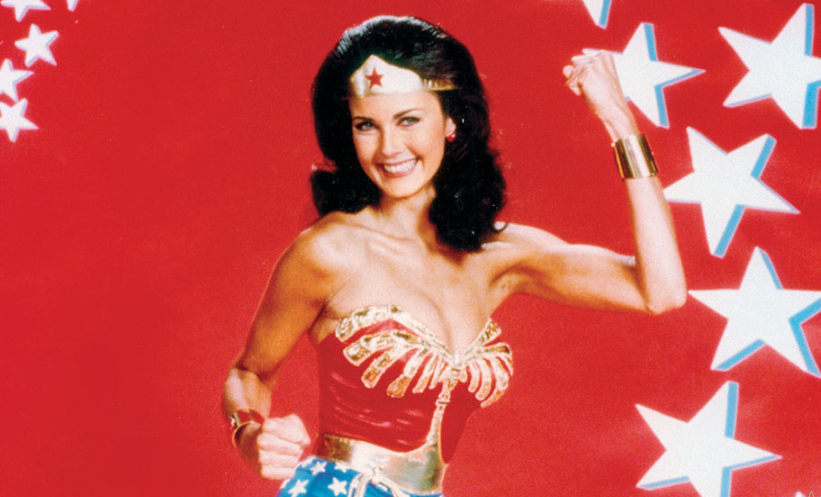 Source: @variety
Music Career

Lynda continued her music career releasing the album "Portrait" during the late 1970s, she was also quickly given a variety of her own musical TV specials, including "Lynda Carter's Special" (1980), "Encore!" (1980), "Celebration" (1981), "Street Life" (1982), and "Body And Soul" (1984).
Her second album, "At Last" was released in June 2009 and reached No. 10 on Billboard's Jazz Albums Chart whereas her third album, "Crazy Little Things" was launched in June 2011.
In 2015, Carter wrote and recorded five original songs for the video game "Fallout 4" in which she herself stars.
She performs with her All-Star Band and presents her special guest, Jessica Altman. Jessica released her own EP "No Rules" in early 2020.
Lynda Carter Awards and Honors

In 1985, DC Comics named Carter as one of the honorees in the company's 50th-anniversary publication "Fifty Who Made DC Great" for her work on the Wonder Woman series.
In 2016, Carter received a Lifetime Achievement Award at the Gracie Awards.
On 3rd April 2018, the Hollywood Chamber of Commerce (HCC) proudly honored Carter with the 2,632nd star on the Hollywood Walk of Fame.
Lynda Carter Personal Life, Husband, and Kids

Lynda Carter is a married woman, she has been married twice. Her first marriage was to her former talent agent, Ron Samuels, from 1977 to 1982. Carter married Washington, DC, attorney Robert A. Altman in January 1984, law partner of Clark Clifford (and now CEO of ZeniMax Media). She left Hollywood in 1985 to join her husband in Washington DC for a few years. Carter and her husband have two children: James (born 1988), and Jessica (born 1990), and live in Potomac, Maryland. Carter identifies as a feminist, stating in a Wonder Woman DVD extra that "I was a feminist just by nature before I knew what a feminist was I was a feminist". Later in June 2008, Carter admitted in an interview to People that she had also entered a rehabilitation clinic for treatment of alcoholism and had now been sober for nearly 10 years. In a statement when asked what the recovery process had taught her, Carter explained that the best measure of a human being is "how we treat the people who love us, and the people that we love". She states that she is committed to her recovery from alcoholism and addiction. She credits her husband's intervention for her ultimate acceptance of personal powerlessness over alcoholism. Concerning Lynda's sexual orientation, she is straight.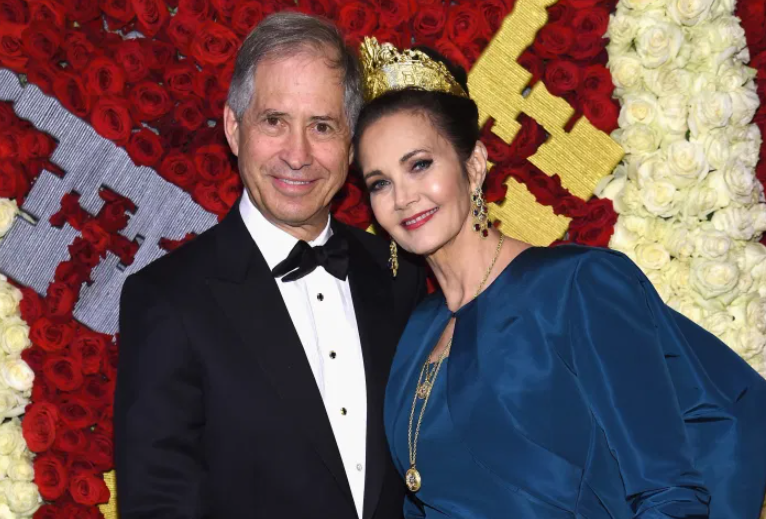 Source: @etcanada
Moreover, her husband Robert A. Altman, the CEO and chairman of the video game holding company ZeniMax Media died on 3rd February 2021 at a Baltimore hospital of complications from a medical procedure. He was 73.
"Robert is the love of my life and he always will be," she wrote on social media. "Our 37 years of marriage were an extraordinary gift. We shared the passion I hope everyone is lucky enough to experience in their lifetime. We protected each other and were each other's champions always". "We have always been grateful for the two beautiful lives we created together: our children, Jessica and James. They are the lights of my life and were the greatest joy of Robert's. I see so much of Robert in them, and I know he lives on through them."
Talking about her past affairs and relationship, Lynda and the French singer Michel Polnareff had a romantic relationship in 1973 before she played the role of Wonder Woman.
Lynda Carter Net Worth and Salary

Moving to Lynda Carter's net worth, she is an American actress and singer who has a worth of $10 million as of 2021. She lived in the 20,000 square foot Georgian-style mansion which was profiled in the premiere issue of "Closer" magazine in November 2013, as well as on HGTV. In 1993, after a lengthy and highly publicized jury trial stemming from his involvement with the Bank of Credit and Commerce International and its secret acquisition of First American Bankshares Inc., Altman was acquitted. As her exact amount of salary has not been revealed yet, we can easily assume that her salary around millions of dollars per year whereas her major source of income is from her acting and her singing career.
Lynda Carter Body Measurement

The beautiful and adaptable actress well as singer, Lynda Carter stands at an ideal height of around 5 ft 10 in (178 cm) with a balanced body weight of around 57 kg. She isn't a fan of gym workout sessions. Instead, she prefers to go for more traditional and relaxing routines to keep herself fit. When it comes to diet, she likes to keep it simple and natural as well. Carter has dark brown hair and eyes color, however talking about her body build, it is slim and her body measurement is 37-25-36 inches.