Peter Osaze Odemwingie, professionally known as Peter Odemwingie is a Nigerian retired professional football player. While active, he played as a forward as well as a winger. He started his professional football career from the Nigerian club, Bendel Insurance in 2000. He later went on to play for several clubs in Europe and Asia. He has played for La Louviere, Lille, Lokomotiv Moscow, West Bromwich Albion, Cardiff City, Stoke City, Bristol City, Rotherham United, and Madura United.
He made his senior international debut in 2002. Odemwingie retired from professional football in 2018. He scored 133 senior club goals in 451 appearances and 10 senior international goals in 63 appearances before retirement. He is now a PGA Assistant.
He has over 56k followers on his Instagram @odemwingie_81.
What is Peter Odemwingie Famous For?
Where is Peter Odemwingie Born?
Peter Odemwingie was born on 15 July 1981. His birth name is Peter Osaze Odemwingie. His birth place is in Tashkent, Uzbek SSR in the Soviet Union. He holds Nigerian nationality. He was born to Nigerian father, Peter Odemwingie Sr., and a Russian mother, Raisa. Both of his parents were medical students. He belongs to African ethnicity. On his mother's side, he belonged to Tatar. The family moved to Nigeria when he was 2 years old. He later returned to Russia. He grew up in Uzbekistan and Russia.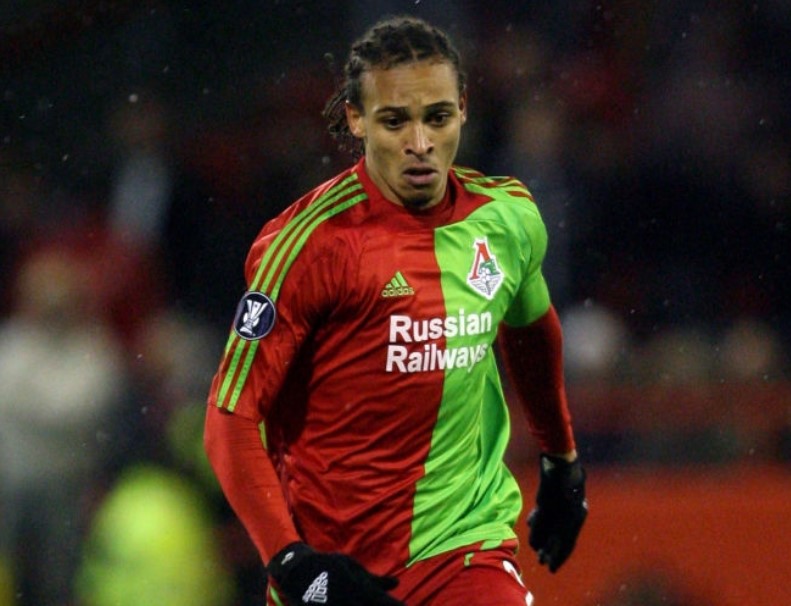 Source: @gettyimages
Peter Odemwingie Professional Football Career Timeline
Odemwingie played most of his youth football in Russia. He played for the Russian club KAMAZ in 1994. He then played for CSKA Moscow from 1995 to 1998. He then played with AS Racines Lagos in 1999. He returned to Nigeria where he started his professional football career.
He started his professional career from the Nigerian club, Bendel Insurance in 2000.
He spent 3 seasons at the club scoring 19 league goals in 53 appearances.
His excellent performance for the Nigerian club earned him an offer from the Belgian club, La Louviere. He had an unsuccessful trial with Anderlecht.
He with the Belgian club La Louviere in 2002.
In his first season, he helped the club to win the Belgian Cup.
He spent 3 seasons with the Belgian club.
For the club, he scored 9 goals in 44 appearances, 10 goals in 46 overall appearances. He had an unsuccessful trial with Blackburn Rovers in August 2004.
He then transferred to the French club Lille in 2004.
Playing for Lille, he scored 23 league goals in 75 appearances, 26 goals in 100 overall appearances.
Following his stint with the French club, he transferred to the Russian club, Lokomotiv Moscow.
He signed a 4-year contract reportedly worth $14 million in July 2007.
He spent three and a half years playing for Lokomotiv Moscow.
He scored 21 league goals in 75 league appearances for the club. He won several club titles for the club during his stint at the club.
Odemwingie moved to England to join the English club, West Bromwich Albion in 2010. He had signed a 2-year contract for an undisclosed fee with the club.
He became the club's top goalscorer with 15 league goals in his debut season.
The club turned down 4 million pounds bid for Odemwingie from Wigan Athletic. He signed a new 3-year contract with the club.
In his 3 seasons at Bromwich Albion, he scored 30 league goals in 87 appearances, 31 goals in 89 overall appearances.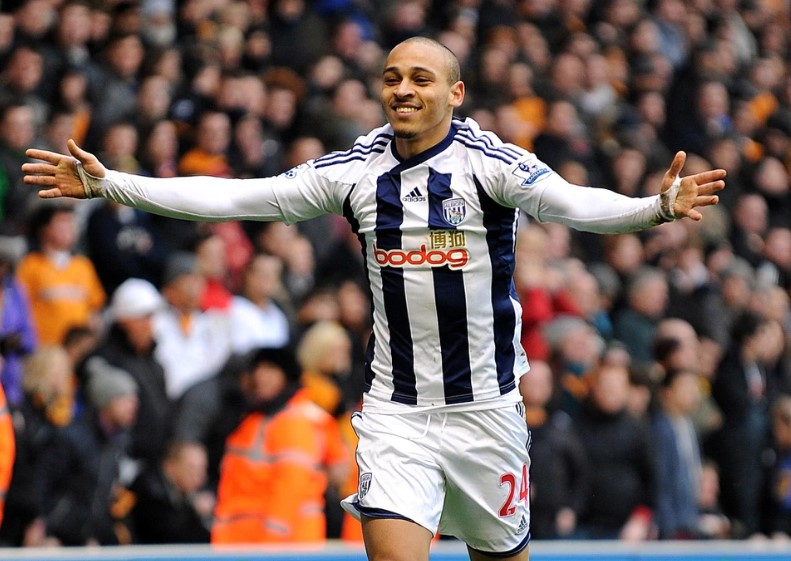 Source: @expressandstar
He had sent a formal transfer request to the club. However, the club rejected the request. Odemwingie then launched a tirade against his club on Twitter and accused his club of "reaching into his pocket", reiterating his wish for a move elsewhere. Another English club Queens Park Rangers tried to sign Odemwingie. The move failed. He was heavily criticized for his attempt to join QPR.
Odemwingie eventually transferred to Cardiff City for 2.25 million pounds in 2013.
He spent only 6 months at Cardiff City. The club exchanged him with Kenwyne Jones of Stoke City in January 2014. He joined Stoke City on an 18-month contract.
The knee ligament injury in August 2014 ruled Odemwingie out for most of the 2014-15 season.
At Stoke City, he scored 5 league goals in 27 appearances.
Stoke City loaned Odemwingie to Bristol City in 2016. He made 7 appearances for the club and scored only 2 goals.
Stoke City released Odemwingie at the end of the 2015-16 season. He had an unsuccessful trial with Hull City in July 2016.
He signed a short-term contract with the League One English team, Rotherham United in October 2016. He left the club after the end of his short-term contract.
In April 2017, he signed with the Indonesia club, Madura United as a marquee player. He scored 15 league goals in 22 appearances for the club.
Odemwingie announced his retirement from professional football on 3 April 2019.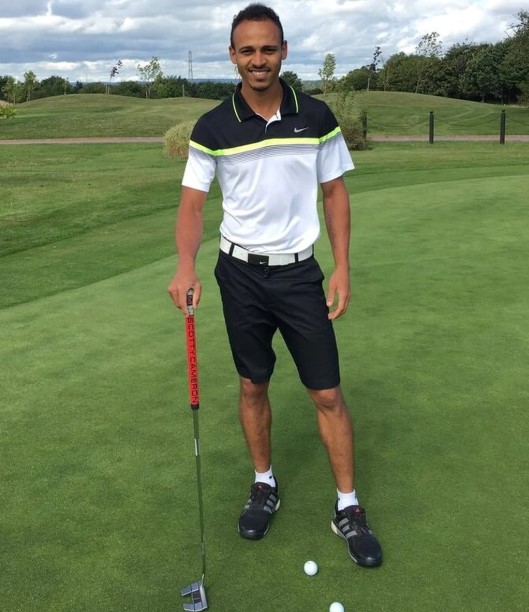 Source: @expressandstar
Peter Odemwingie International Career Timeline
Peter Odemwingie was eligible to represent Russia, where he was born, as well as from his Russian mother. He chose to represent Nigeria.
He made his senior international debut in a friendly match against Kenya in May 2002.
He scored his debut international goal against Angola in the 2004 Nations Cup qualifier.
He later went on to represent Nigeria in 2006, 2008, and the 2010 Africa Cup of Nations. He captained Nigeria football team for the 2010 Africa Cup of Nations.
He was part of the Nigeria football team that won a silver medal at the 2008 Olympics. Argentina won the gold.
He was selected for the Nigeria squad for the 2010 and 2014 FIFA World Cup.
He scored the only goal in a group stage victory over Bosnia and Herzegovina at the 2014 FIFA World Cup. It was Nigeria's first win at the FIFA World Cup since the 1998 edition.
He scored 10 senior international goals for Nigeria.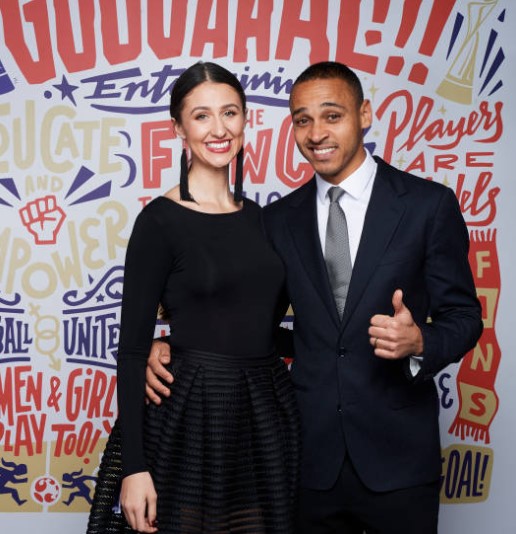 Source: @gettyimages
Who is Peter Odemwingie Married to?
Peter Odemwingie is a married man. He is married to Sarah Fallon. They started dating in 2010. Two years later, the couple tied a knot to each other on 26 May 2012. Detail information about his personal life will be updated soon. The couple has a child, Noah Odemwingie.
How Tall is Peter Odemwingie?
Peter Odemwingie stands at a height of 1.82 m i.e. 6 feet tall. He has a body weight of 75 kg. He has an athletic body build. His other body measurements will be updated soon.
How Much is Peter Odemwingie Worth?
Peter Odemwingie earned from his professional career as a football player. He played for several clubs across the globe. He played professional football in England, Belgium, France, Russia, and Indonesia. He is currently enjoying his retired career. Information about what Odemwingie is doing following his retirement from professional football is not available at present. He is training to become a golf coach. He had joined the PGA Training Programme. He is now a licensed PGA golf assistant. His net worth is estimated between $1 and $5 million.