Rita Marley Biography
Rita Marley is a Cuban-born Jamaican singer as well as the widow of the Jamaican singer, songwriter, and musician legend Bob Marley. What's more, she was a member of the I Three vocal group, which was formed by her late husband in the year 1974 along with Marcia Griffiths and Judy Mowatt, who gained recognition as the backing vocalists for Bob Marley and the Wailers. After the death of Bob Marley, she pursued her solo career in music, where she recorded several albums. She has also released a book entitled "Rita Marley, Hettie Jones (2004). No Woman, No Cry: My Life with Bob Marley". Scroll more to know more about Rita Marley's full biography, interesting facts, wiki, untold story, personal life & kids.
Rita Marley is not dead. The hoax started spreading on social media after an outlet confirmed the news based on a tweet. Bob Marley's wife's death hoax explored: Rita is Bob's one and only wife. The pair had been together up until his death. Recently, news about Rita's death had been spreading like wildfire on social media. However, in reality, Rita is fine and doing well. Her daughter Cedella Marley confirmed this news in a video. The news of Rita's death was spread on social media after a website called SL YOU posted the news. The website wrote, "the sad news was announced by the Zimbabwe Children's Veterans Association in a short tweet". However, it fails to give evidence to confirm this. The mother-daughter duo can be seen enjoying each other as a song plays in the background. "Jamming wid Rita Marley on this beautiful day. Tune into Bob Marley's Tuff Gong Radio on SiriusXM for good music and better vibes," she captioned the video.

Rita Marley is famous for being a Cuban singer. She is best known for being the widow of the famous singer, Bob Marley. She is also recognized for being a member of the vocal group the I Threes.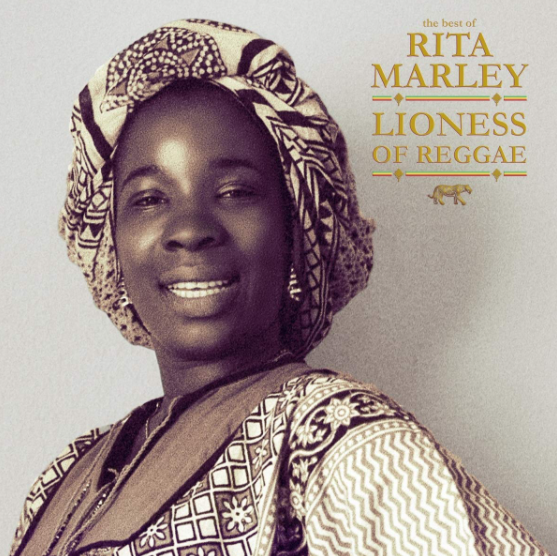 Source: @amazon
Born on 25th July 1946, Rita Marley's birth name/real name/full name is Alpharita Constantia Anderson. Her place of birth is in Santiago de Cuba, Cuba. Her hometown is on the upper level of Beachwood Avenue, located in Kingston, Jamaica. She describes how she was raised by her Aunt Viola on Greenwich Park Road in her book entitled 'No Woman No Cry: My Life with Bob Marley'. Rita's nationality is Cuban and her ethnic background is Mixed. As of 2020, she celebrated her 74th birthday and she will celebrate her next birthday of 2021 on 25th July. Her race is black. Talking about her family, she was born to her parents; Leroy Anderson (father) and Cynthia "Beda" Jarrett (mother). She has two siblings; Jeanette and Diane. Leo is her Zodiac sign and her religion is Christian.
Beautiful singer, Rita Marley's body build is average. She stands tall at a height of 173 cm or 1.73 m. His balanced weight consists of 80 Kg or 176.37 lbs. Her other body measurements such as shoe size, dress size, waist size, and more are still to get revealed yet. Overall, she has got a healthy body.
Rita Marley Career
Initially, after meeting Peter Tosh, Rita was asked to audition for the Soulettes after learning she was a singer..
The group Soulettes included Rita, her cousin Constantine "Dream" Walker, and Marlene "Precious" Gifford Bob Marley, then a member of the Wailers vocal trio along with Bunny Livingston and Peter Tosh became the group's mentor and manager.
The group 'Soulettes' released recordings include rocksteady tunes such as "Time for Everything", "Turn Turn Turn" (released in 1966) as well as "A Deh Pon Dem".
"Friends and Lovers", "One More Chance" and "That Ain't Right" (featuring harmony vocals by the Wailers), as well as a duet by Rita and Bunny Livingston, "Bless You" were issued years later on the Lovers and Friends album.
Getting married and moving to Wilmington, Bob return at the end of the summer of 1966. He along with Bunny Livingston, and Peter Tosh created their independent label Wail 'n' Soul'm, which released several Bob Marley and the Wailers, as well as Peter Tosh and the Wailers 45RPM single records including, Bend Down Low, Hypocrites and Tosh's Dem Haffi Get a Beatin' in 1966-1968.
In 1968, Bunny was jailed due to which Rita joined the Wailers.
Then, The Wailers met Johnny Nash who produced a series of Wailers rocksteady recordings.
Later, Nash's manager Danny Sims signed Peter Tosh, Bob, and Rita Marley to exclusive publishing, management, and production contracts in exchange for a few dollars and an opportunity to record in Kingston for the New York-based JAD label owned by Johnny Nash, musician Arthur Jenkins, and Danny Sims in April 1968.
She then sang vocals on a dozen fine rocksteady and soul tracks, most of which were not issued at the time,
One song, "Play Play Play", features Rita Marley on lead vocals with harmonies sung by Peter and Bob.
Her other sung tune, "Lonely Girl", and a pop duet with Bob, "Milk Shake and Potato Chips", were finally released in 2003 on the Rebel JAD/55 long box set.
After Bunny returned to the Wailers at the end of 1968, Rita did not record with Bob until 1974.
Later, her husband, Bob formed the I Three, harmony vocal group featuring Marcia Griffiths and Judy Mowatt to replace Peter and Bunny, who had left the band in 1973.
The group recorded the album "Natty Dread" in the year 1974 which rose to international stardom with the hit track "No Woman No Cry".
After this, their second album "Rastaman Vibration" was released in 1976 featuring the popular track "Roots, Rock, Reggae".
She survived a shot to the head and Taylor sustained serious injuries from being shot in the leg on 3rd December 1976 before the concert "Smile Jamaica". Bob had a bullet skid his chest and wound his arm, but nevertheless played this major show in Kingston. He then went into exile.
In the year 1976, Bob Marley, the Wailers, and the I Three, including Rita moved to London.
After the death of Marley, she recorded few albums under her name. A 1982 cover version of the Love Joys' song "One Draw" was a successful single in Europe.
She later decided to convert their former residence in Kingston into the Bob Marley Museum in the year 1986.
She also became the Founder and Chairperson of the Robert Marley Foundation, Bob Marley Trust, and the Bob Marley Group of Companies as well as adopted 35 children in Ethiopia and has assisted over 200 children in Konkonuru Methodist School in Ghana.
Not only this but also she created the Rita Marley Foundation, a non-governmental, not-for-profit, non-partisan organization that works to alleviate poverty and hunger in developing countries in the year 2000.
After suffering a serious stroke on a visit to Miami in September 2016, she kept a low profile since.
She then made her first public appearance at an award ceremony on 9th March 2019 in Kingston to accept the Iconic Award (For a Duo/Group), along with her fellow I Three members Griffiths and Mowatt, given by the Jamaica Reggae Industry Association.
Rita Marley Awards, Achievements & Honors
Rita Marley was awarded the Order of Distinction by the Jamaican government in 1996. She received the Marcus Garvey Lifetime Award in 2010. She was made an honorary citizen of Ghana by the Ghanaian government on 3rd August 2013. She was awarded an honorary Doctor of Letters degree by the University of the West Indies in November 2015.
Rita Marley Husband and Kids
Rita Marley is a married woman. In February 1966, Rita married Bob Marley. Rita met Bob Marley in the mid-1960s and then fell in love. Later, her husband, Bob moved to Wilmington, Delaware (USA) for a few months. Altogether, the duo has six children, three from other relationships and three with Bob. Whereas, her husband, Bob has 13 children in total: the two of Rita's that he adopted, three born to Rita, and the remaining eight with separate women. Rita's children are, in order of birth Sharon Marley, born 23 November 1964 (daughter of Rita from a previous relationship but then adopted by Marley after his marriage with Rita), Cedella Marley born 23 August 1967, "Ziggy Marley" (David Nesta Marley), born 17 October 1968, Stephen Marley, born 20 April 1972, Stephanie Marley, born 17 August 1974 (from a relationship with Ital, according to Bob's mother, Cedella Booker), Serita Stewart, born 11 August 1975 (from a relationship with one man named Tacky, according to her biography. It was not stated whether or not Bob adopted the child as he did her other two children by other men). She claimed Bob Marley raped her in the year 1973 while promoting her memoir No Woman No Cry: My Life with Bob Marley. She told the Daily Mirror that she had refused to have sex with her husband because of his infidelity but to no avail. "Bob wouldn't take no for an answer. He said to me, 'No, you're my wife and you're supposed to.' So he forced himself on me, and I call that rape."
Everything You Need To Know About Bob Marley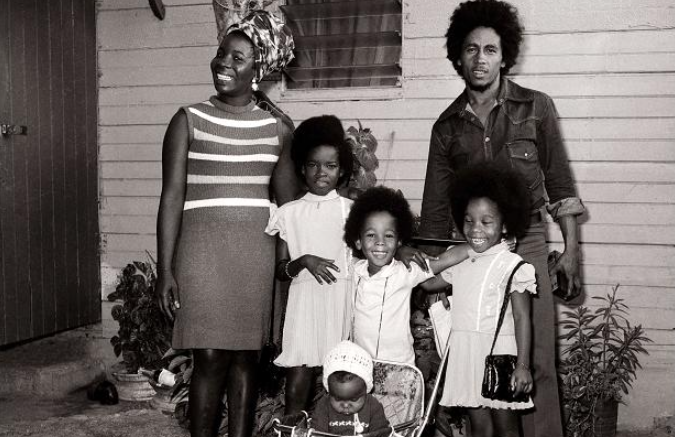 Source: @punchng
After the death of her husband, Bob Marley, Rita planned to have the body of her late husband exhumed and buried in Ethiopia, his "spiritual resting place" in the year 2005. She wanted it to be a month-long celebration of what would have been his 60th birthday. The area in which she wanted to bury him was a Rastafari community that was given land by the country's last emperor, Haile Selassie. She claimed to have the backing of the Ethiopian government and said "We are working on bringing his remains to Ethiopia. It is part of Bob's own mission. Ethiopia is his spiritual resting place. With the 60th anniversary this year, the impact is there and the time is right."
Her sexual orientation is straight.
Rita Marley Net Worth & Salary
Rita Marley is a worldwide recognized singer who began her career in her teenage life as a backup vocalist with her husband's bands. She has made a huge amount of money throughout her career span releasing several albums and songs. As of 2021, her net worth is estimated to have $55 Million as per sources. Whereas her salary details is still to get unfold yet but there is no doubt in the mind of her followers that she is making a good amount of money from her career. Her major source of wealth comes from her singing career and she is satisfied with her earnings.