Rosario Dawson is an American actress and singer. She made her feature film debut in the 1995 independent drama Kids. Her subsequent film roles include He Got Game (1998), Josie and the Pussycats (2001), Men in Black II (2002), Rent (2005), Sin City (2005), Clerks II (2006), Death Proof (2007), Unstoppable (2010), and Top Five (2014). For her role in Rent, Dawson won the Satellite Award for Best Supporting Actress-Motion Picture; for her role in Top Five, she was nominated for the Critics' Choice Movie Award for Best Actress in a Comedy. She is Partner of United States Senator Cory Booker.
Rosario Dawson is "So Proud" after Cory Booker wins reelection in New Jersey
Rosario Dawson is congratulating her boyfriend, Cory Booker, on winning reelection to the Senate in New Jersey. Alongside a black and white photo of the two of them together, Dawson wrote, "So proud of and grateful for you my love. I got to vote for you here in New Jersey and am so glad that you overwhelmingly and rightfully won your seat again." She continued, "To know your leadership will continue to guide us with love, brilliance, patience, grace, and effectiveness is the kind of representation and hope we need." In the end, she wrote, "We saw record turnout and need to keep building so that we can win both houses and make real change!" Booker also took to social media to thank his supporters. "New Jersey, I'm once again humbled by the faith you've placed in me. Thank you for standing with me and allowing me the honor of representing our great state in Washington. Our work is far from finished," the Senator wrote.
Everything You Need To Know About Cory Booker
Famous For
She is well-known for her role in the 1995 independent drama Kids and 2002 worldwide high grossing movie Men In Black II.
She is also known for having several roles in comic book adaptations which include Gail in Sin City (2005) and Sin City: A Dame to Kill For (2014), providing the voices of Wonder Woman in the DC Animated Movie Universe.
She is also famous for her cast as Ahsoka Tano, a well-known character from the Star Wars Expanded Universe, in season 2 of The Mandalorian which is to be aired from March 2020.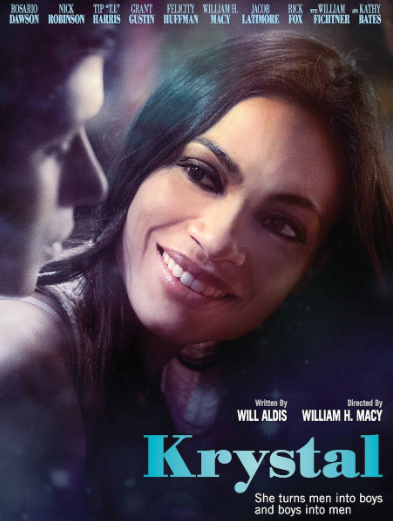 Source: @imdb.com
Early Life of Rosario Dawson
Rosario Dawson was born on May 9, 1979, in New York City, USA as Rosario Isabel Dawson. She is of Afro-Cuban Ethnicity. Her mother's name is Isabel Celeste who is a writer and singer of Cuban and Puerto Rican ancestry. Her biological father's name is Patrick C. Harris. But her mother never married her biological father. She has a step Father named Greg Dawson who is a construction worker. She has a younger brother named Clay Dowson. In 1984 her family moved to stay in Manhattan, New York where she grew up and spend her childhood. She was from a Middle-class Family. There is no genuine information about her academic qualifications. However, She attended an alternative school in downtown Manhattan, where she harbored aspirations of one day becoming a marine biologist. She is a follower of Agnosticism.
Career of Rosario Dawson
She began her film career making her feature film debut in the 1995 independent drama Kids.
In 1998, Dawson teamed up with Prince for the re-release of his 1980s hit "1999".
In 2001, she appeared in the movie, Josie and the Pussycats as band member Valerie Brown.
In the 2004 Oliver Stone film Alexander, she played the bride of Alexander the Great.
In the film adaptation of the popular musical Rent in 2005, she played the exotic dancer Mimi Marquez.
She starred as Becky in 2006's Clerks II. In 2008, She starred with Will Smith in Seven Pounds and in Eagle Eye, produced by Steven Spielberg.
In the computer-animated series Afterworld, she voiced the character, Officer Delondre Baines. On January 17, 2009, She hosted Saturday Night Live. Later in the year, she voiced Artemis of Bana-Mighdall in the animated film Wonder Woman.
In 2010, she starred in the movies Percy Jackson & the Olympians: The Lightning Thief and Unstoppable.
The following year, she reprised her role as Gail in Sin City: A Dame to Kill For. In 2015, she played Claire Temple in the Netflix web television series Daredevil, a role which she reprised in Jessica Jones and Luke Cage. Dawson's likeness was also used in the Jessica Jones tie-in comic as her character on both shows. Dawson has continued this role in 2017 in Iron Fist and The Defenders.
In 2018, she played the female lead role in the Netflix movie, Krystal. In 2020, she was cast as Ahsoka Tano in the second season of The Mandalorian on Disney+.
Achievement and Awards of Rosario Dawson
For her role in Rent, Dawson won the Satellite Award for Best Supporting Actress – Motion Picture; for her role in Top Five, she was nominated for the Critics' Choice Movie Award for Best Actress in a Comedy.
Personal Life of Rosario Dawson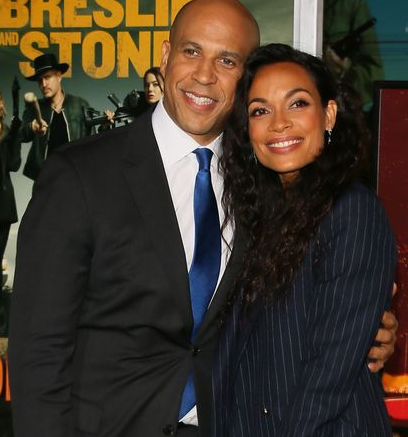 Source: @oprahmag.com
At the time of writing, Rosario Dawson is an unmarried woman. However, she has been in a number of Love Relationship. Earlier in her career, she was romantically linked to Canadian-American actor Joshua Jackson. Then she also had a brief relationship with rapper Jay-Z. From 2016 to 2017, She dated comedian and television host Eric Andre. In March 2019, She confirmed that she is in a relationship with the United States Senator Cory Booker. She doesn't have any biological children of her own but has an adopted 11-year-old girl named Lola Dawson whom she adopted in 2014.
Net worth of Rosario Dawson
As of 2020, the net worth of Rosario Dawson is $20 million while her estimated salary is not revealed yet. Her primary income source includes Acting and producing movies and series. Apart from these she also earns a hefty amount of money from certain endorsement and business sectors. She has her own production company called Trybe. She currently resides in her house in Marina del Rey, Los Angeles, California, the USA which is worth $1.85million with her adopted child.
Body Measurement of Rosario Dawson
Rosario Dawson is a beautiful woman with a slim and sexy body of height 5 feet 7 inches and weighs 59 kg. Her bust size is 37 inches, Waist size is 27 inch and Hips size is 37 inches. Her Bra Cup size is 37B and shoe size is 9(USA). Her eye color and hair color both are Brown.