Stacey Plaskett Biography
Stacey Elizabeth Plaskett famed as Stacey Plaskett is a well-recognized politician, attorney, and commentator from the USA. She is a member of the Democratic Party. In the year 2008, she changed her Party to Democratic Party from Republican Party. She is also a Delegate to the United States House of Representatives from the United States Virgin Islands' at-large congressional district. Stacey worked as a House manager during the second impeachment trial of Donald Trump, the first non-voting member of the House of Representatives to do so. During the trial on 10th February 2021, she was introduced by her former constitutional law professor and lead impeachment manager Jamie Raskin of Maryland, who said she was "an 'A' student then and she is an 'A+' student now". Scroll more to know about her Full Biography, Untold Story, Birthday, Facts, Wiki, Present Age, Personal Life and Job.
Recently in the news, Stacey Plaskett reacts to the Senate vote acquitting the former president. She is defending the agreement between House managers and Trump's attorneys not to call witnesses after all. "We had no need to call any witnesses at the end of the trial because, as all Americans believed at that moment, the evidence was overwhelming," she said in an interview Sunday. The Senate voted 57-43, which included seven Republicans, to hold Trump guilty on the impeachment charge of inciting an insurrection. But that was short of the two-thirds, or 67 votes, needed to convict him. "I know that people have a lot of angst and they can't believe that the Senate did what they did. But what we needed were senators, more senators with spines, not more witnesses," Plaskett said. "Individuals do not come to the Senate floor, raise their hand and testify. Individuals are depositioned, videotaped, and that tape is then played before the Senate," Plaskett said.

Stacey Plaskett is famous for being a famous politician, attorney, as well as a commentator. She is best known for winning re-election, defeating independent candidate Shekema George with 88.09% of the vote.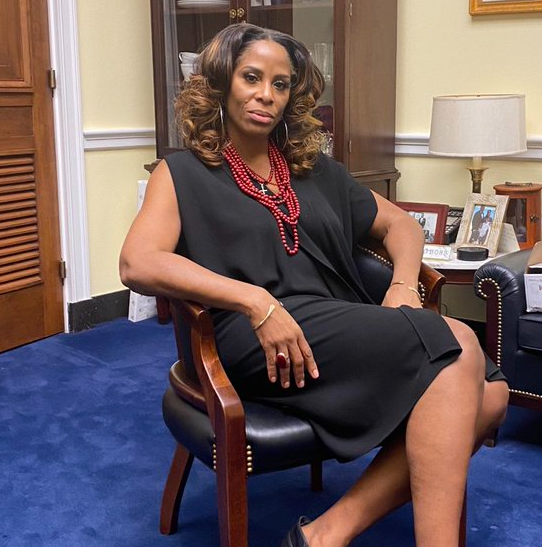 Source: @twitter
Stacey Plaskett was born on 13th May 1966 with the birth name/full name of Stacey Elizabeth Plaskett in Brooklyn, New York, the USA. Her hometown was in Bushwick, New York. She holds an American nationality and her ethnic background is African-American. Her race is Black. Taurus is her Zodiac sign and her religion is Christian. As of 2020, she celebrated her 54th birthday and will be celebrating her 55th birthday as of 2021 on 13th May. Her parents are both from Saint Croix, U.S. Virgin Islands, and moved to New York in the 1950s during the large migration of Virgin Islanders seeking economic opportunity. Her father was a New York City police officer and her mother a clerk in the court system. She lived in the John F. Kennedy housing community on St. Croix during her early childhood as her family regularly returned to the Virgin Islands during her childhood. Concerning her educational background, she lived in the John F. Kennedy housing community on St. Croix during her early childhood as her family regularly returned to the Virgin Islands during her childhood. She was a student at the boarding school, Choate Rosemary Hall, where she was a varsity athlete and served as class president for several years. She graduated with a degree in History and Diplomacy from the Edmund A. Walsh School of Foreign Service at Georgetown University in the year 1988. She received her J.D. degree from American University Washington College of Law. She graduated in 1994, having been taught by her future colleague Jamie Raskin of Maryland in constitutional law.
Stacey Plaskett is a very beautiful and charming woman with leadership qualities. She stands tall at the height of 182 cm or 6 ft. She has a balanced bodyweight matching her height. Her body build is average. Her hair color is brown-black and she has a pair of brown eyes color. Her other body measurements have not been publicized yet. Overall, she has got a healthy body.
Stacey Plaskett Career Timeline
Moving towards Stacey Plaskett's career panel, she became an Assistant District Attorney in the Bronx, New York after her graduation from law school where she prosecuted several hundred cases and was eventually in the Narcotics Bureau.
After then, she started working as a consultant and legal counsel which focused on internal corporate investigations and strategy for the Mitchell Madison Group, a spin-off from A.T. Kearney. Also, she worked as counsel on the Republican-led US House of Representatives, Committee on Standards of Official Conduct; the Ethics Committee.
Robert McCallum offered Stacey to work at the Justice Department as a Republican political appointee of President George W. Bush. She accepted the offer and served as Counsel for the Assistant Attorney General for the Civil Division, and also as Acting Deputy Assistant Attorney General for the Torts Branch in the Civil Division.
Later, she worked on the staff of Deputy Attorney General Larry Thompson, primarily working on the Justice Honors program and an initiative to increase the number of minority and women attorneys at the Justice Department.
She also worked on the Terrorism Litigation Task Force and the September 11th Victim Compensation Fund in the Justice Civil Division.
Furthermore, she worked on tax incentive programs and public-private partnerships trying to bring economic growth to the development of the territory.
In 2008, she changed her party to the Democratic party from the Republican party. She was named as a House impeachment manager on 12th January 2021 for the second impeachment of Donald Trump in response to the storming of the United States Capitol on 6th January 2021.
For the United States House of Representatives election in 2012, she challenged nine-term delegate Donna Christian-Christensen in the Democratic Party primary where she lost as she received 42.49% of the vote to Christian-Christensen's 57.48%.
In the year 2014, she ran for the office again where she next faced Shawn-Micheal Malone and Emmett Hansen. She received 50.4% of the vote to Malone's 41.61% and Hansen's 7.92%. She faced Republican Vince Danet in the General Election held on November 4. She received over 90% of the vote.
Then, she challenged Ronald Russell where she won over Russell in the primary with 85.48% of the vote to his 14.04%.
She next faced Republican Gordon Ackley, an Air Force veteran, and business owner, and won the election receiving almost 98% of the vote.
She then won re-election, defeating independent candidate Shekema George with 88.09% of the vote.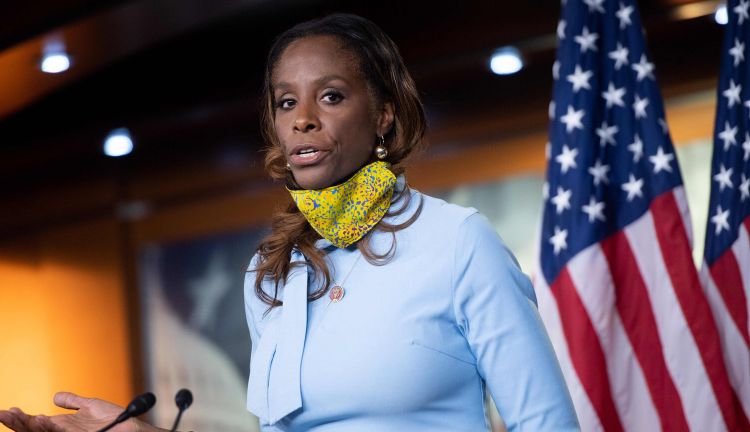 Source: @nytimes
Committee assignments
116th Congress
Committee on Agriculture
Subcommittee on Biotechnology, Horticulture and Research (Chair)
Subcommittee on Commodity Exchanges, Energy and Credit
Subcommittee on Livestock and Foreign Agriculture
Past memberships
Committee on Agriculture
Subcommittee on Nutrition
Subcommittee on Livestock and Foreign Agriculture
Committee on Oversight and Government Reform
Subcommittee on Government Operations
Subcommittee on Interior
Caucus memberships
New Democrat Coalition
Congressional Black Caucus
Climate Solutions Caucus
Stacey Plaskett Married Life and Children
Stacey Plaskett is a married woman. She tied the knot to her handsome husband, Jonathan Buckney Small. By profession, Jonathan is a community activist and former professional tennis player. The duo is also blessed with five children/kids. At the time of her law school graduation, she had 3 sons who were under the age of 5 as her oldest son was born during her senior year at Georgetown, her second in between law school, and the third son during her second year of law school. As of today, the duo is enjoying their present life happily without any disturbances. Her sexual orientation is straight.
Source: @thesun.co.uk
Stacey Plaskett Net Worth, Salary, and Wealth
Stacey Plaskett is a famous politician who has made huge money throughout her career. As of 2021, the net worth of Stacey is estimated to have $2 Million as per sources whereas her salary is assumed to be in thousands. Her source of wealth comes from politician's career and she is satisfied with her earnings. She is living a cool lifestyle from her earnings.