Tory Lanez is a Canadian rapper, singer, composer, and record producer. He is one of the self-made millionaire American-Canadian Rapper. He is known for his controversies with worldwide popular artist like Drake, Jacquees, Joyner Lucas and Don Q. Scroll down to know more about his biography, girlfriend, net worth, facts, age, birthday, wiki, career, songs and many more.
Famous For
He received initial recognition from the mixtape, Conflicts of My Soul: The 416 Story released in August 2013.
He is also known as Argentina Fargo.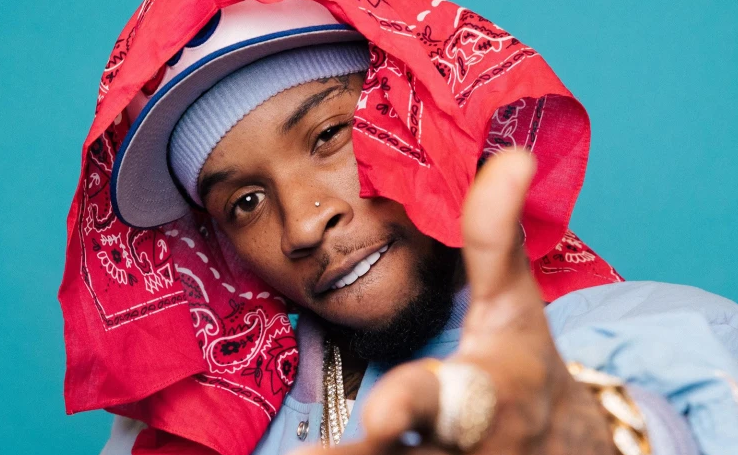 Source: @complex.com
Early Life of Tory Lanez
Tory Lanez was born on July 27, 1992, in Brampton, Ontario, Canada to a Bajan father, Sonstar and Curacao and Guyanese mother, Luella. His real name is Daystar Peterson. He holds Canadian nationality and belongs to the Multiracial ethnicity of Bajan, Curacao and Guyanese descent. His birth sign is Leo. His birthday falls on the 27th of July every year. In his upcoming Birthday on 27th July 2020, he is turning 28 years old which is 3 months behind. His family used to stay in Montreal, Canada before moving to Miami, Florida, USA. He was known to practice and refine his rapping skills throughout his childhood, before tragically finding out that his mother had died due to a rare disease. Following his mother's death, his father began working as an ordained minister and missionary, causing them both to move frequently throughout the United States. In 2006, he was sent to live with his cousin Dahir Abib, Orane Forrest, in Jamaica, Queens, New York, because of his behavior issues. Then he was forced to return to Toronto with his grandmother. Since she refused to take care of him, he was on his own at the age of 15. At the age of 16, he dropped out of the tenth grade and began performing songs at the outdoor concerts.
Career Of Tory Lanez
In 2009, Tory Lanez released his debut mixtape, T.L 2 T.O. While Lanez lived in South Florida, he began directing some of his music videos and posted them on his YouTube channel. Sean Kingston was interested in Lanez after seeing a video of him freestyling over Lloyd Banks' "Beamer, Benz, or Bentley". In February 2010, Kingston contacted Lanez, telling him to meet up with him, during Justin Bieber's tour and later got him to perform on there live. In 2010, Lanez released the mixtapes, Just Landed, One Verse One Hearse, Playing for Keeps and Mr. 1 Verse Killah. In 2011, Lanez signed a record deal with Kingston's Time is Money Entertainment and released the mixtapes, Mr. Peterson, Chixtape, and Swavey. He later left the label to be an independent artist.
In 2012, Tory Lanez released the mixtape, Sincerely Tory, Conflicts of My Soul: The 416 Story in 2013, and Chixtape II in 2014.
He released a song called, "The Mission" to celebrate his tour announcement on August 14, 2014.
On July 15, 2015, Tory Lanez released the first single off his debut album, titled "Say It".
On January 18, 2016, "LA Confidential" was released as the second single for the album.
On March 4, 2016, Lanez released the song, "Tim Duncan" as a part of his Fargo Fridays series. He released the song, "Real Addresses" the next week.
On April 8, 2016, Tory Lanez and ASAP Ferg collaborated on the song, "Line Up the Flex" to promote their "Level Up" tour.
On May 6, 2016, Lanez released two songs, "For Real" and "Unforgetful" as a part of the Fargo Friday series. On July 29, 2016, Lanez released the official second single "Luv" on iTunes. He also revealed that his album title would be I Told You.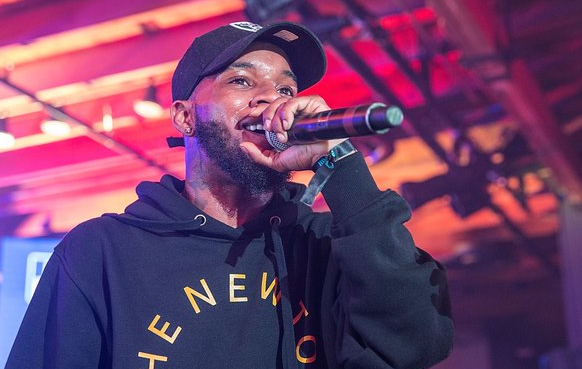 Source: @capitalxtra.com
On March 2, 2018, Lanez released his second studio album, Memories Don't Die. Within the same year, he has also released an album titled Love Me Now? on October 26, 2018,[51] He also released an album titled Chixtape 5 on November 15, 2019, and has an upcoming album titled The New Toronto 3, with a release date announced for April 10, 2020.
On March 20, 2020, Lanez teamed up with Jamaican reggae singer Buju Banton for a remix of "Trust".
Achievement and Awards Won By Tory Lanez
Juno Awards for Rap Recording of the Year in 2017
Juno Awards for Rap Recording in 2019
Personal Life of Tory Lanez
At the time of writing, Tory Lanez is an unmarried man. He is currently single. Talking about his past relationship, Tory Lanez has been in relationships with Trina, an American Female Rapper with whom he dated from 2014 - 2015. Then he had an affair with DreamDoll from 2015 to 2016. In 2017 He was in a love relationship with Masika Kalysha. In the same year, he also dated Kaylin Garcia and Bria Myles. He dated Nakita Johnson from 2017 to 2018. In 2018 he had an affair with Joseline Hernandez and Kash Doll. Currently, he is single according to our latest data collection.
Net Worth of Tory Lanez
As of 2020, The net worth of Tory Lanez is estimated to be $2 Million and his estimated annual income is $500 thousand. He has earned his hefty amount of income from his profession as a rapper, singer, composer, and record producer. He owns several apartments and luxury cars like McLaren and Rolls-Royce.
Body Measurement of Tory Lanez
Tory Lanez is a Good looking man with a well-maintained Body Physique. His chest size is 38 inches, Waist size is 30 inches and Biceps size is 14 inches. He stands 5 feet 7 inches tall and weighs 68 kg. His hair color is Black and Eye color is Dark Brown. His shoe size is 7(US).