About Daneliya Tuleshova
A Kazakh child singer who has won the fourth season of "The Voice Kids Ukraine" is named for Daneliya Tuleshova. She is also known as Da Nel. Before appearing on "The Voice Kids", she won the 2015 Junior New Wave singing competition. She went on to compete in the Junior Eurovision Song Contest of 2018. Her cover of "Ne tvoya viina" by Okean Elzy earned over 2 million views on YouTube in less than a month after it was posted. In addition, she has also represented Kazakhstan in the Junior Eurovision Song Contest 2018 in Minsk. Recently, she appears on "America's Got Talent", where she has wowed in semi-finals with Jessie J cover.
Famous For

Being a Kazakh child singer.
For winning the fourth season of "The Voice Kids Ukraine".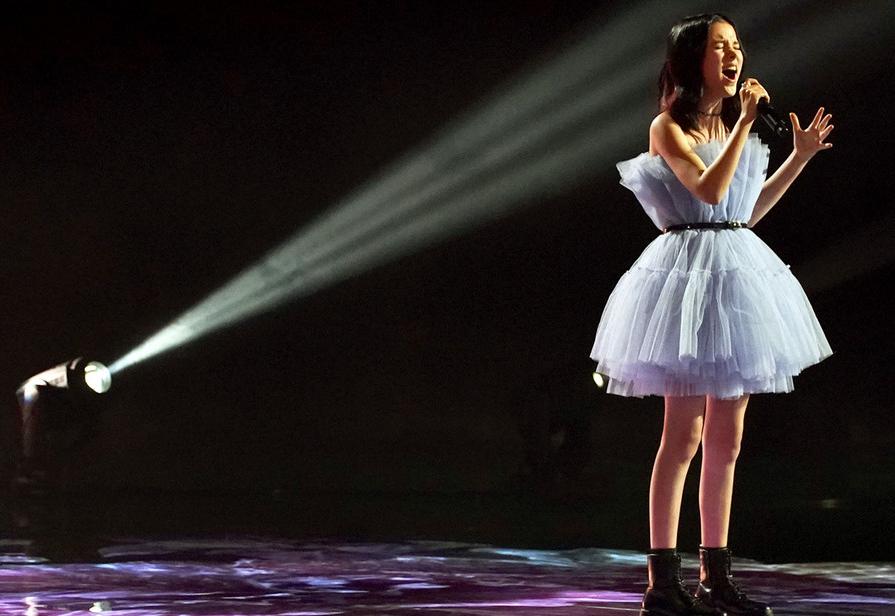 Source: @billboard
Early Life of Daneliya Tuleshova

On 18th July 2006, Daneliya Tuleshova was born to Elena Tuleshova (mother) and Alexander Tuleshov (father) in Astana, Kazakhstan. Her nationality is Kazakhstan whereas she belongs to the Asian ethnicity. Similarly, Cancer is her zodiac sign and white is her race. She celebrates her birthday on 18th July of every year and she has celebrated her 14th birthday as of 2020. She has two younger siblings. She is educated at the school Lyceum. She started practicing ballroom dancing, after recovering from a gymnastics injury at the age of four. She also took contemporary dance classes in Almaty and simultaneously attended acting and singing classes.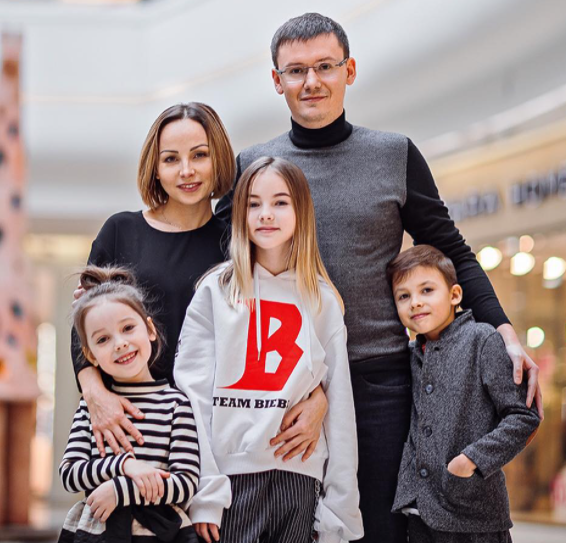 Source: @instagram.com/tuleshova_daneliya
Career of Daneliya Tuleshova

Daneliya Tuleshova commenced her singing career at the age of eight from "Ayaglagan Astana" (an international contest for young performers), where she won the competition and reached the finals of Children's New Wave, and won the Audience Award.
After that, she became a member of the international singing competition, "Hopes of Europe" in January 2017, where she won the grand prize, as well as took part in the season 4 of "The Voice Kids Ukraine" in the following year. Though she was ultimately announced as the winner of the competition, singing the song "Ne tvoya viyna" and became the first non-Ukrainian to win.
Similarly, she has also won the "Glimpse into the Future" Award in March 2018 at the first "International Professional Music Premium Bravo" Awards in Moscow.
Then, she was chosen in the Junior Eurovision Song Contest 2018 in Minsk on 22nd September 2018, Belarus with the song "Ozine sen", where she had received 171 points, 68 points from the international juries and 103 points from the public vote, and finished in sixth place.
After then, she auditioned for the American TV talent show The World's Best, performing the song "Rise Up" in 2019 where she beat Japan's Manami Ito to qualify for the championship rounds but was ultimately eliminated from the competition, placing in the top 8.
She was scheduled to have a concert in Texas, the United States in 2020, but was canceled because of the COVID-19 pandemic.
Daneliya announced in an interview with Kazakh TV channel Gakku TV in February 2020, that she would launch a new music project under the stage name "Da NeL" which was premiered on YouTube on 4th February 2020.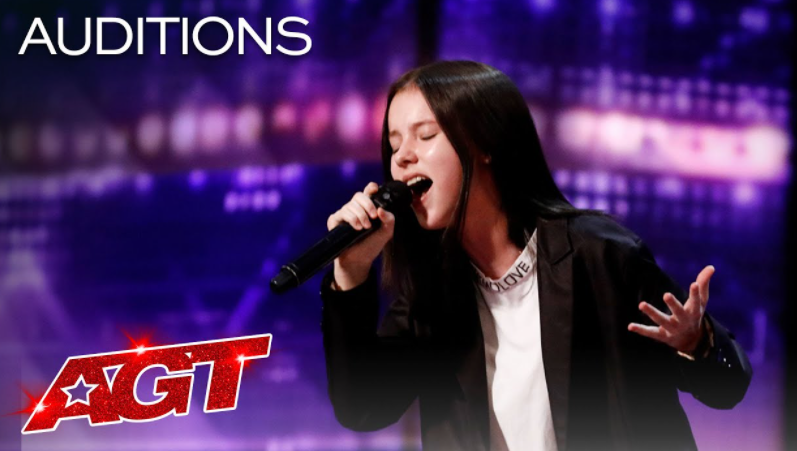 Source: @youtube
Her first single as "Da NeL", "хзчздз" (Nobody freakin' knows what the homework is), was premiered on YouTube on 4th February 2020.
Her second single, "Мой день" (My Day), was premiered in April 2020.
Likewise, in April 2020, her second single was premiered, whereas her succeeding singles are "OMG" and "FIRE", respectively premiered in May and June 2020.
She auditioned for America's Got Talent singing "Tears of Gold" by Faouzia in June and passed with a yes from judges Simon Cowell, Sofia Vergara, Heidi Klum, and Howie Mandel.
On 18th August Quarterfinals, she advanced to the live shows, performing "Sign of the Times" by Harry Styles, and was also advanced to the Semifinals via an online public vote. She performed to "Who You Are" by Jessie J and advanced to the Finals.
Furthermore, as a piece of fresh news, on Tuesday night Daneliya continued on her quest to win Season 15 of "America's Got Talent".
Gliding through the song's final emotional vocal run, she provided a powerful runway to deliver her final message: "You should be true to who you are".
Awards and Achievements of Daneliya Tuleshova

Tuleshova is a famous child singer in Kazakhstan. She has won several awards in her singing career such as Audience Award, Glimpse into the Future Award. She can win many more awards from her hard work in the coming days.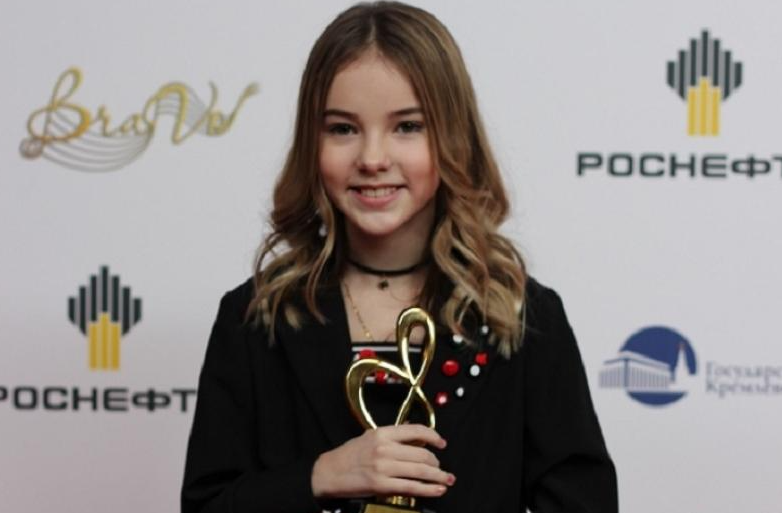 Source: @inform.kz
Personal Life of Daneliya Tuleshova

Reflecting on Daneliya's personal life, she is an unmarried girl because she is a child. Of course, she's stunning, she's popular and irresistible, and so it's quite natural to have men follow her everywhere. She's as beautiful in her real life as she appears in her pictures. About her personal life biography, she is not documented to have any boyfriend. She had everything going alright for her with a blockbuster career and a loving family. She's strictly kept her personal and professional life separate. Furthermore, talking about her sexual orientation, she is straight.
Net Worth of Daneliya Tuleshova

Daneliya has reached great heights in her career already, and she still has a lot more to do. She has a long road ahead of her and she definitely holds all the potential to make it big in the industry. Moving towards her net worth, it is around $100K as of 2020, whereas she also earns a fine amount of salary too, which also is around thousands of dollars per pear. With her hard work and the luck by her side, she can double the amount of wealth she has of today. She is sincere in her work. Furthermore, her main source of income is from a singing career as well as from prize money.
Body Measurement of Daneliya Tuleshova

Daneliya definitely has a pretty face and a magnetic personality that has cast a spell over her viewers over the years. She wears clothes that enhance her appeal more. She stands at a height of 4 feet and 5 inches. Her hair color is brown whereas her eyes are dark brown. She has an astonishing personality. Her sensible thoughts with a good sense of humor greatly attract her spectators to their TV. She always flaunts her glamorous side while making public appearances. Regarding her body build type, it is average. She has attracted a lot of people from her voice or appearances.