About Martha Stewart
Martha Stewart is an American retail businesswoman, writer, television personality, and former model. She had gained success through a variety of business ventures, encompassing publishing, broadcasting, merchandising, and e-commerce as a founder of "Martha Stewart Living Omnimedia". She babysat for such New York Yankees players as Mickey Mantle, Yogi Berra, and Gil McDougald when she was 10. Martha has written many bestselling books, is the publisher of "Martha Stewart Living" magazine and hosted two syndicated television programs: Martha Stewart Living, which ran from 1993 to 2004, and Martha, which ran from 2005 to 2012. She was convicted of charges related to the "ImClone stock trading case" in 2004. There was speculation that the incident would effectively end her media empire, but in 2005 she began a comeback campaign and her company returned to profitability in 2006. In 2011, Martha rejoined the board of directors of Martha Stewart Living Omnimedia and became chairwoman of her namesake company again in 2012. The company was acquired by Sequential Brands in 2015. She was also active in many extracurricular activities, such as the school newspaper and the Art Club. Stewart has recently celebrated her 79th birthday. She celebrated her birthday at her Skylands home in Maine with her daughter Alexis, grandchildren Jude and Truman, and close friends photographer Douglas Friedman and executive vice president and executive design director for the Martha Stewart brand, Kevin Sharkey. She also kicked off the festivities over the weekend by playing tennis with Kevin and Douglas, who she called "rusty but enthusiastic," boating through Seal Harbor, Maine, and eating blueberry pie and drinking coffee at Lobster Butter Laboratory. Her birthday started out with homemade Donn's waffles for breakfast, a recipe developed by her dear friend Donn Chappellet. "My favorite for breakfast. With or without Maine wild blueberries they are light, crunchy, tender, and delicious with butter and Maine maple syrup," Martha wrote on Instagram.
Famous For

Being an American retail businesswoman, writer, television personality, and former model.
For being a founder of "Martha Stewart Living Omnimedia".
Source: @nypost
Early Life of Martha Stewart

Martha was born on 3rd August 1941 in Jersey City, New Jersey, U.S. Her full name or born name is "Martha Helen Kostyra". She belongs to American nationality whereas her ethnicity is American-White. Her sun sign is Leo and race is white. She celebrates her birthday on 3rd August of every year and she had celebrated her 79th birthday as of 2020. Stewart is the second of six children born to middle-class parents, Edward Kostyra, her father who was born in 1912 and died in 1979 and her mother Martha Ruszkowski Kostyra who was born in 1914 and died in 2007 and she is of entirely Polish heritage. She adopted the name "Grace" for her Catholic confirmation name. She was featured in a television commercial for Unilever at 15 and went on to appear in television commercials and in magazines, including one of Tareyton's "Smokers would rather fight than switch!" cigarette advertisements. She supplemented her scholarship money through "modeling jobs at $50/hour, which was a lot of money at that time." She is graduated from Nutley High School and attended Barnard College of Columbia University, originally planning to major in chemistry, but switching to art, history, and later architectural history. Martha Stewart celebrated her 79th birthday on Monday, August 3, with a lavish celebration that included plenty of savory eats, a pile of presents, and a homemade cake.
Career of Martha Stewart

Martha Helen Stewart kicks off her second career as a stockbroker, her father-in-law's profession in 1967.
Meanwhile, Andrew Stewart founded a publishing house and served as chief executive of several others.
Andrew and Martha moved to "Westport, Connecticut", where they purchased and restored the 1805 farmhouse on Turkey Hill Road that would later become the model for the TV studio of Martha Stewart Living.
Stewart started a catering business in her basement with a friend from her modeling days, Norma Collier in 1976 and soon bought Collier's portion of the business.
Martha was also hired as the manager of a gourmet food store, the Market Basket, but after a disagreement with the owners at the mini-mall she was forced out and opened her own store.
Andrew had become the president of prominent New York City publisher, Harry N. Abrams, Inc and was responsible for releasing the English-language edition of The Secret Book of Gnomes series, by Dutch authors Wil Huygen and Rien Poortvliet, which quickly became a blockbuster success and was on The New York Times Best Seller list in 1977. He contracted Martha's company to cater to the book release party, where Stewart was introduced to Alan Mirken, head of Crown Publishing Group.
Mirken was impressed by Stewart's talent as a chef and hostess and the result was her first book, Entertaining (13th December 1982), ghostwritten by Elizabeth Hawes.
Following Entertaining's success, Stewart released many more books under the Clarkson Potter publishing imprint, including Martha Stewart's Quick Cook (1983), Martha Stewart's Hors D'oeuvres (1984), Martha Stewart's Pies & Tarts (1985), and more. At that time, she also authored dozens of newspaper columns, magazine articles, and other pieces on homemaking, and made numerous television appearances on programs such as "The Oprah Winfrey Show" and "Larry King Live".
Andrew and Martha Stewart separated in 1987 and divorced in 1990.
Later career

She signed with "Time Publishing Ventures" to develop a new magazine, Martha Stewart Living in 1990, for which Stewart would serve as the editor-in-chief.
The first issue was released in late 1990 with an initial rate base of 250,000. Circulation would peak in 2002 at more than 2 million copies per issue.
Martha began a weekly half-hour television program, also called Martha Stewart Living, based on her magazine in 1997.
She also became a frequent contributor to "NBC's Today Show" and later to "CBS's The Early Show" and starred in several prime time holiday specials on the CBS network.
Martha Stewart Living Omnimedia

In September 1997, with the assistance of business partner Sharon Patrick, Martha was able to secure funding to purchase the various television, print, and merchandising ventures related to the Martha Stewart brand, and consolidate them into a new company, named "Martha Stewart Living Omnimedia (MSLO)" and was t served as chairwoman, president, and CEO of the new company and Patrick became Chief Operations Officer.
Martha Stewart Living Omnimedia went public on the "New York Stock Exchange" under the ticker symbol MSO on 19th October 1999.
The initial public offering was set at $18 per share, and rallied to $38 by the end of trading, making her a billionaire on paper and the first female self-made billionaire in the U.S.
By February 2002, the stock price slowly went down to $16 per share then she continues to be the majority shareholder, commanding 96% control of voting power in the company.
Stock trading case and conviction

Marth avoided a loss of $45,673 by selling all 3,928 shares of her ImClone Systems stock on 27th December 2001, according to the U.S. Securities and Exchange Commission (SEC).
Notably, on 25th June 2002, CBS anchor Jane Clayson grilled Martha on the air about ImClone during her regular segment on The Early Show. Stewart continued chopping cabbage and responded: "I want to focus on my salad."
She resigned her position, held for four months on 3rd October 2002, on the board of directors of the New York Stock Exchange, following a deal prosecutor had made with Douglas Faneuil, an assistant to Bacanovic.
She was indicted by the government on nine counts, including charges of securities fraud and obstruction of justice on 4th June 2003.
Martha voluntarily stepped down as CEO and Chairwoman of MSLO but stayed on as a chief creative officer. She went on trial in January 2004.
Monica Beam, a shareholder of MSLO, also brought a derivative suit against Martha Stewart and other directors and officers of the company which went before the Supreme Court of Delaware in 2004 and was ultimately dismissed.
Sentence

In March 2004, after a highly publicized six-week jury trial, Stewart was found guilty of felony charges of conspiracy, obstruction of an agency proceeding, and making false statements to federal investigators, and was sentenced in July 2004 to serve a five-month term in a federal correctional facility and a two-year period of supervised release and was paid a fine of $30,000.
In August 2006, the SEC announced that it had agreed to settle the related civil case against Martha.
Under the settlement, Stewart agreed to disgorge $58,062 and a civil penalty of three times the loss avoided, or $137,019. She also agreed to a five-year ban from serving as a director, CEO, CFO, or any other officer role responsible for preparing, auditing, or disclosing financial results of any public company.
The "UK Border Agency" refused to grant her a visa to enter the United Kingdom because of her criminal conviction for obstructing justice in 2008.
Martha had been planning to speak at the Royal Academy in the fashion and leisure industry matters.
Incarceration

Martha wanted to go to prison in Connecticut or Florida because she did not want to serve at the "Federal Prison Camp in Alderson, West Virginia", due to its remote location; in 2004, her lawyer said that the remoteness would make it difficult for Martha's then-90-year-old mother to visit.
Judge "Miriam Goldman Cedarbaum" recommended to the "Federal Bureau of Prisons (BOP)" that Martha be given her first choice, "Federal Correctional Institution, Danbury", or her second choice, Federal Correctional Complex, Coleman.
The bureau could not send her to FCC Coleman, because of complications from Hurricane Ivan; the Coleman complex filled because inmates from Federal Correctional Institution, Marianna, were moved to Coleman.
Therefore, the Federal Bureau of Prisons assigned Stewart to Alderson. Her daughter, Alexis, said she believed the BOP "may have made a point of sending her far away."
Judge Cedarbaum ordered Martha to report to her prison sentence before 2:00 p.m. on 8th October 2004.
By 27th September 2004, she received the BOP ID 55170-054. At about 6:15 a.m. on 8th October 2004, she reported to FPC Alderson. Martha told her prison nickname was "M. Diddy." The People special Scandals! That Rocked America stated, "Some expected America's goddess of domestic perfection to fall into terminal despair."
She was released from FPC Alderson at 12:30 AM on 4th March 2005.
She was then placed in a two-year term of supervised release; during five of those months, she was placed in home confinement with electronic monitoring.
She was allowed to leave her house for 48 hours per week for work-related visits.
After her home confinement ended, but while her supervised release continued, she was required to remain employed and not to associate with people with criminal records. In addition, during the supervised release, she was required to receive permission from federal officials if she was going to leave the jurisdiction of the United States District Court for the Southern District of New York.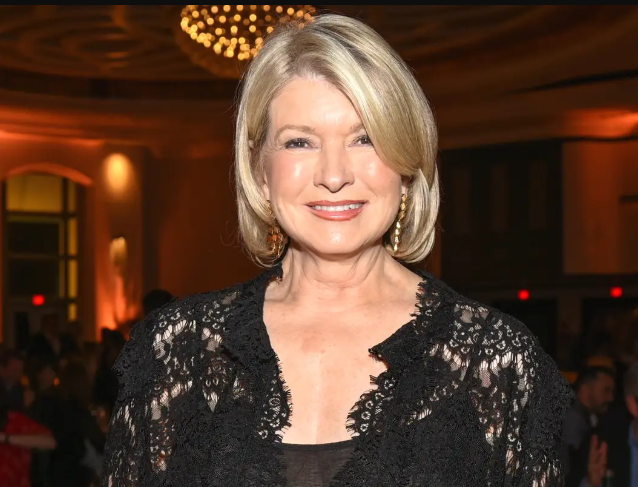 Source: @insider
Current projects

Following her release from prison in March 2005, Martha launched a highly publicized comeback and was once again involved in "Martha Stewart Living".
She returned to daytime television with "The Martha Stewart Show" and appeared in an adapted version of "The Apprentice". Both shows premiered in September 2005, and both were produced by Mark Burnett.
In October 2005, she released a new book, titled "The Martha Rules" and in October 2006, Stewart's Homekeeping Handbook, a reference book about looking after a house, was published by Clarkson Potter.
Her daily talk show was nominated in six categories for the "33rd Daytime Emmy Awards" in 2006, including Best Host and Best Show.
MSLO launched a line of houses that carry her name to be built by KB Home, initially in Cary, North Carolina, and ultimately in various other locations nationwide.
The first homes, which were inspired by her homes in New York and Mount Desert Island in Maine, were completed in early 2006. Ultimately, 650 homes are planned, with prices from the low $200,000s to mid-$400,000s.
Appearing in commercials for the line, she stated she has designed more than 2,000 items exclusively for Macy's.
MSLO launched a 24-hour satellite radio channel with Sirius in November 2005, on which she currently hosts a weekly call-in show.
On 16th November 2006, she also made a special appearance on the comedy-drama series "Ugly Betty", episode "Four Thanksgivings and a Funeral," in which she gave her friend Wilhelmina Slater.
"Martha Stewart Living Omnimedia" announced a multi-year agreement with FLOR, Inc. in July 2006, the eco-friendly manufacturer of high-style modular floor coverings, to manufacture and market a new line of Martha Stewart-branded carpet tiles which was debuted on 2007.
On 14th September 2007, Martha Stewart Living Omnimedia announced that it had signed a partnership with E & J Gallo Winery to produce a wine brand with label Martha Stewart Vintage.
The 15,000 cases to be sold included 2006 "Sonoma County Chardonnay", 2005 Sonoma County "Cabernet Sauvignon", and 2006 Sonoma County "Merlot" she also signed a contract with 'Costco' to offer frozen and fresh food under the "Kirkland Signature" label.
Craft items under the names "Martha Stewart Celebrate" and "Martha Stewart Create," two divisions of Martha Stewart Living Omnimedia, premiered in Walmart stores in July 2008.
In a move from broadcast television to cable, on 26th January 2010, Hallmark Channel and Martha Stewart Living Omnimedia announced a multi-year strategic partnership. Her hour-long daytime television series Martha, formerly The Martha Stewart Show, moved to the Hallmark Channel on 13th September 2010, which aired on Hallmark for two seasons, before cancellation in early 2012, with the final episode airing on 11th May 2012.
New York Magazine reported in 2011 that Martha Stewart Living had only made a profit in one of the previous eight years.
Martha made another foray into acting with a debut on the NBC legal drama Law & Order: Special Victims Unit and also played a private school headmistress in the episode entitled "Learning Curve" (airdate April 2012).
In October 2012, a new television series, Martha Stewart's Cooking School, debuted on PBS.
Snoop Dogg and Stewart also later starred together in a Super Bowl commercial for T-Mobile during Super Bowl LI in February 2017.
She started airing as a new recurring judge for Chopped, a cooking competition on the Food Network in June 2018, and in October 2018, she appeared on The Ellen DeGeneres Show alongside Julia Roberts.
"Canopy Growth (CGC)", a Canadian marijuana company, announced that Stewart would join their company as an adviser in February 2019.
The Martha & Snoop's Potluck Dinner Party star began her special day at her home in Maine with her favorite waffles. "It is my birthday and we are having Donn's waffles. My favorite, for breakfast," she captioned a series of Instagram photos of the treats. "With or without Maine wild blueberries they are light, crunchy, tender and delicious with butter and @maine maple syrup."
For lunch, the Martha Stewart's Baking Handbook author feasted on some lighter fare courtesy of her friend Pierre Schaedelin, who is a chef and caterer. "Pierre (@pstailoredevents) came to Maine for my birthday. Today's luncheon was amazing. Real salade Nicoise," she captioned an Instagram photo of the healthy meal.
Recognition

Martha Stewart was inducted into the New Jersey Hall of Fame in 2018. In 1997, she was honored with an "Edison Achievement Award" for her commitment to innovation throughout her career.
Portrayal in popular media

Stewart has been portrayed and parodied in all forms of media. Two television films have been made out of her life story: Martha, Inc.: "The Story of Martha Stewart" (2003) and Martha: "Behind Bars" (2005). Stewart was portrayed by "Cybill Shepherd" in both films. She also made a cameo appearance in the fourth season of HBO's High Maintenance.
Personal Life of Martha Stewart

Regarding Martha's personal life, she is a married woman. In 1961, she married Andrew Stewart, then a student at Yale Law School. The couple has an only child, a daughter named Alexis, who was born in 1965. The couple separated in 1987 and divorced in 1990. Subsequently, Martha Stewart dated "Anthony Hopkins" but ended the relationship after she saw "The Silence of the Lambs". She stated she was unable to avoid associating Hopkins with the character of Hannibal Lecter. She reportedly dated billionaire "Charles Simonyi", who was an early employee of Microsoft and head of their software group, on and off for 15 years. She featured footage of him as a space tourist aboard Soyuz on her television show in 2007. They broke up around February 2008. Martha no longer wears fur since her daughter opened her eyes to the issue. Kostyra, also called "Big Martha" by her family, had appeared on Martha Stewart Living numerous times. And talking about her sexual orientation, she is straight.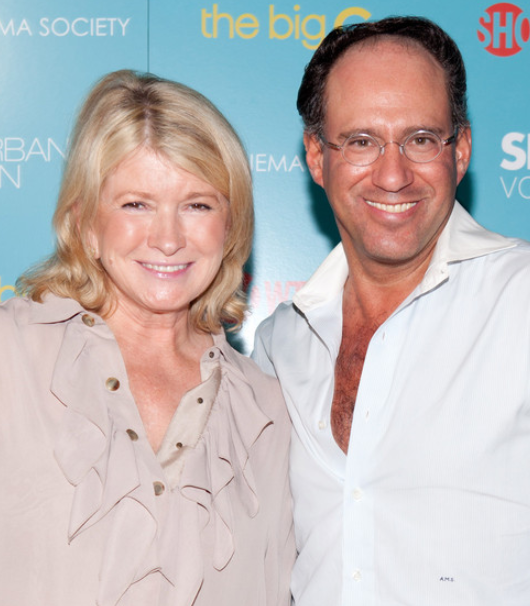 Source: @induced.info
Net Worth of Martha Stewart

Moving towards Martha's net worth, her net worth is $800 Million as of 2020 and $628 million as of 2019). She has also a handsome amount of salary which is around $2,00,000 to $1.8 million. She has earned millions of amount from his professions. Her source of income is from her business and film industry such as series, films, and more. Martha is satisfied with her earnings and enjoying it. She has also endorsed and appeared in commercials such as K-Mart, Macy's, American Dairy Processors, T-Mobile, Lifebuoy, and more.
Body Measurement of Martha Stewart

Talking about Martha's body measurement, she has a perfect height of 1.76 m and she has a perfect body weight 0f 59 kg. Her hair color is brown and her eyes are dark brown. She has attracted a lot of people from her appearance. She is so beautiful at this stage too. Her body is slim and body measurement is 37-27-36 inches. She is maintaining her body for fit and fine body.