Juaquin James Malphurs, better known by his stage name, Waka Flocka Flame is an American rapper. He rose to prominence following the release of his breakthrough single, "O Let's Do It" in 2009. He has released 2 studio albums and 28 mixtapes to date.

His cousin gave him the name "Waka" after the Muppets character Fozzie Bear's catchphrase, "Waka Waka". "Flocka Flame" was given to him by Gucci Mane. He is a member of 1017 Brick Squad with Gucci Mane, Oj Da Juiceman, Frenchie, and Wooh Da Kid.
He has over 3.2 million followers on his Instagram@wakaflocka.
What is Waka Flocka Flame Famous For?

Member of 1017 Brick Squad.
Where was Waka Flocka Flame Born?
Waka Flocka Flame was born on 31 May 1986. His birth name is Juaquin James Malphurs. His birth place is in South Jamaica, Queens, New York City, New York in the United States. He holds an American nationality. He was born to a mother, Debra Antney. She is the CEO of So Icey/Mizay Entertainment. Information about his father is not available at present. He belongs to African-American ethnicity. He has African American, Native American, European, and Dominican ancestry. He had four siblings, KayO Redd, Wooh Da kid, Tyquam Alexander, and Rahleek Malphurs. Two of his siblings, KayO Redd, and Rahleek Malphurs had already passed away. His zodiac sign is Gemini. His religion is Christianity.
Who is Waka Flocka Flame Wife, Tammy Rivera?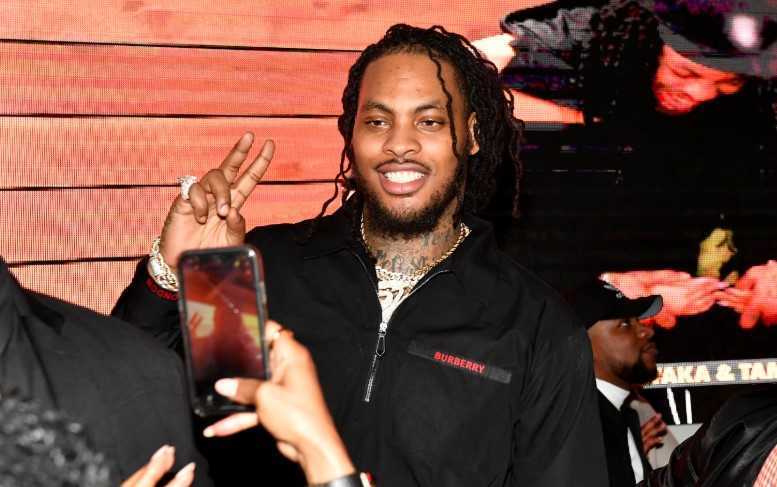 Source: @stereogum
Waka Flocka Flame Career Timeline
Flocka Flame rose to prominence with his breakthrough single "O Let's Do It". It peaked at number 62 on the US Billboard Hot 100.
He was shot and robbed at a car was in Atlanta on 9 January 2010. The bullet went through his right arm.
He released his debut album, Flockaveli in October 2010.
The album was inspired by Tupac Shakur and debuted at number one on the US Billboard 200.
He released his collaborative album with Gucci Mane in August 2011. The album was titled Ferrari Boyz.
He released his first single "Round of Applause" from his second studio album, Triple F Life: Friends, Fans & Family in October 2011.
He released his second studio album, in June 2012.
He announced in January 2013 that he has completed his third studio album, FLockaveli 2.
He released his mixtape DuFLocka Rant 2 in February 2013.
He released a sequel mixtape, DuFlocka Rant: Halftime Show in May 2013.
He released his mixtape, From Roaches to Rollies in October 2013.
Waka Flocka and his wife, Tammy Rivera appeared in the third season of the VH1 show, Love & Hip Hop: Atlanta in 2014.
The couple announced in September 2014 that they would be starring in their own spin-off, Meet the Flockas.
He released a collaboration mixtape with DJ Whoo Kid titled, The Turn Up Godz Tour in March 2015.
He did a collaboration campaign with Rolling Stone magazine in April 2015. He pretended to run for a president and it went viral, eventually picked up by several popular media outlets including, CNN, Washington Post, and LA Times.
His third studio album has not been released yet.
His mixtapes
Salute Me or Shoot Me, January 2009
Twin Towers (with Slim Dunkin), July 2009
Salute Me or Shoot Me 2, August 2009
LeBron Flocka James, October 2009
Salute Me or Shoot Me 2.5, October 2009
Streets R Us (with Travis Porter), October 2009
True Blood (with Jon Geezy), January 2010
LeBron Flocka James 2, April 2010
Salute Me or Shoot Me 3 (Hip Hops Outcast), February 2011
Benjamin Flocka, April 2011
DuFlocka Rant (10 Toes Down), May 2011
Twin Towers 2 (No Fly Zone) (with Slim Dunkin), October 2011
LeBron Flocka James 3 (with Wooh da Kid & Slim Dunkin), October 2011
Lock Out (with French Montana), December 2011
Salute Me or Shoot Me 4 (Banned from America), September 2012
DuFlocka Rant 2, February 2013
DuFlocka Rant: Halftime Show, May 2013
From Roaches to Rollies, October 2013
Re-Up, March 2014
I Can't Rap Vol. 1, July 2014[8]
The Turn Up Godz Tour, March 2015[9]
Salute Me or Shoot Me V, April 2015
Flockaveli 1.5, November 2015[10]
LeBron Flocka James 4 (with Southside), July 2016
Brick House Boyz (with Zaytoven, Big Bank), March 2018
Big Homie Flocka, May 2018
I Can't Rap Vol. 2, December 2018
Salute Me or Shoot Me 6, April 2019
Mollywood, June 2019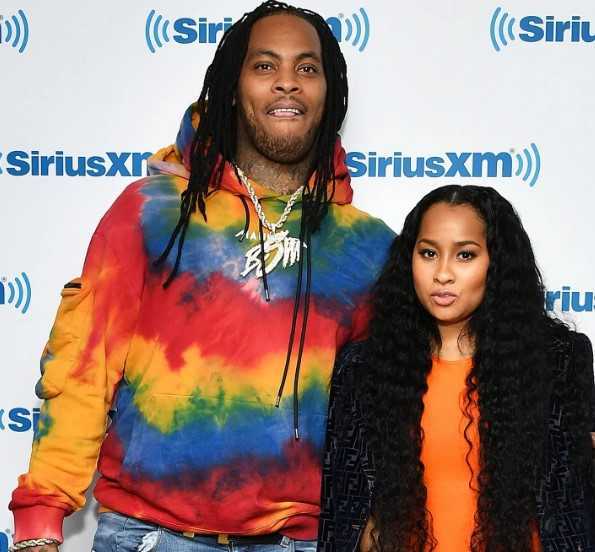 Source: @pagesix
Who is Waka Flocka Flame Married To?
Waka Flocka flame is a married man. He is married to Tammy Rivera. Rivera is a tv personality, singer, fashion designer, and businesswoman. The couple reportedly started dating in 2011. The couple got engaged in 2013 and later tied a knot to each other on 25 May 2014.
What Legal Issues has Waka Flocka Legal Faced?
The police authorities raided his home in January 2011. He turned himself into the authorities and was booked on possession of marijuana, hydrocodone, possession of a firearm by a convicted felon, and violation of probation for driving on a suspended license. He was released after posting bail.
He was arrested at Hartsfield-Jackson Atlanta International Airport in October 2014. A security scan found a loaded handgun in his luggage. He was released on the same day.
How Tall is Waka Flocka Flame?
Waka Flocka Flame stands at a height of 1.93 m i.e. 6 ft 4 inches tall. He has a body weight of 214 lbs i.e. 97 kg. He has an average body build. He has a chest size of 44 inches, a biceps size of 14.5 inches, and a waist size of 37 inches. He has dark brown eyes and his hair color is black. He wears braided hair extensions.
What is Waka Flocka Flame Net Worth?
Waka Flocka Flame earns from his career as a rapper. His income comes from contracts, record sales, concerts, and tours. He has released 2 studio albums and numerous mixtapes. He uses social media to endorse brands. He appeared in the Pine Brothers Softish Throat Drops commercial in 2014. His net worth is estimated at $7 million.